Liliya Donovan – Del Monte Foods
Del Monte Foods legal leader enjoys fruitful career
As associate general counsel for Del Monte Foods, Liliya Donovan knows she's helping manage legal affairs for a very visible portfolio of food and beverage products. In fact, she estimates those products can be found in more than half of the cupboards and pantries in the U.S.
But what's made her work at the company so rewarding is not always as visible. She supports Del Monte Foods' outreach in programs providing healthy snacks and nutrition education in schools and helping reduce food waste with innovative new products.
Donovan also helps Del Monte Foods meet strict regulatory requirements in its sales, marketing and production—everything from what's on the label for a tomato product to the level of recycled material used to make cups for beverages.
Donovan joined Del Monte Foods in January 2022 after years of providing legal and business advice to food producers Ardent Mills and The Simply Good Foods Co. Still, the current opportunities and her variety of duties make this role especially rewarding to her.
"I love Del Monte's mission of providing nutritious and accessible food while being thoughtful about our impact on the planet," Donovan says.
ESG is essential
One of the more nourishing initiatives Donovan has supported is Del Monte Foods' collaboration with Alliance for a Healthier Generation. The nonprofit, also known as Healthier Generation, supports child health by providing access to healthy foods and snacks as well as teaching children how to prepare them.
Donovan says Del Monte Foods has made a $5 million commitment by 2032 to promote the wellness of youth and communities across the U.S. as she's worked with the company's marketing and communications team to create the messaging for the effort.
Del Monte Foods has increased its environmental, social and governance efforts in the past several years while adding a wider array of organic products. In 2022, the company introduced its Take Root Organics brand of canned tomatoes and launched a growers' collaborative to support its farmers' efforts in regenerative agriculture, soil health, and water conservation.
To help reduce food waste, Donovan says Del Monte Foods has begun using surplus pineapple juice in its Fruit Infusions snacks. About 600,000  pounds of surplus green beans were redirected or "upcycled" to brands in 2021.
A myriad of regulations
Donovan says that such efforts are made in a highly regulated environment. The organic tomato products have been certified by the U.S. Department of Agriculture. She also helps the company comply with regulations from the U.S. Food and Drug Administration and the Federal Trade Commission on labeling and marketing.
Those rules are subject to change, too. In September 2022, the FDA proposed updating the definition of healthy nutrient content claims, including creating upper limits for sodium, saturated fat and added sugars. The agency will host virtual meetings on the rule changes in November, and Donovan says she's part of the team that provides feedback on proposed rule changes.
The FTC has also revised its rules on using social media influencers to promote products, so Donovan helps Del Monte Foods' online marketers comply by disclosing any relationships that may be involved.
Protecting the portfolio
Equally as crucial to her work is protecting Del Monte Foods' trademarks, and that's a global proposition. Donovan manages the entire brand portfolio with a paralegal.
Donovan and the company look to prevent infringements such as copycat labels and logos from being used as a competing company applies to get a product to market. They'll also send cease and desist letters once a product that infringes on the Del Monte Foods' trademark has been introduced.
She and her team have also helped improve its contract management system by implementing Agiloft software. The software has proved beneficial because it allows tracking contract renewals and expirations as well as providing a common template to initiate the contracting process.
"It has helped us define and reassess our processes and streamline our workflow," Donovan says. "We went live with it earlier this year, and we'll continue to optimize it as we learn."
Coming to her career
A native of Ukraine, Donovan emigrated to the U.S. when she was 12. As she studied for her bachelor's degree in psychology and communications studies at the University of Minnesota, she says she didn't really have a legal career path in mind.
That changed when she met her husband, Nick Donovan, as he was studying for his LSAT and applying to law school. While learning about law school and the legal profession from him, Donovan decided to pursue it herself. She enrolled at Mitchell Hamline School of Law in St. Paul, Minnesota. While in law school, she served as a law clerk for Target, the retail chain, and as an extern for Judge Ann D. Montgomery of the U.S. District Court for the District of Minnesota.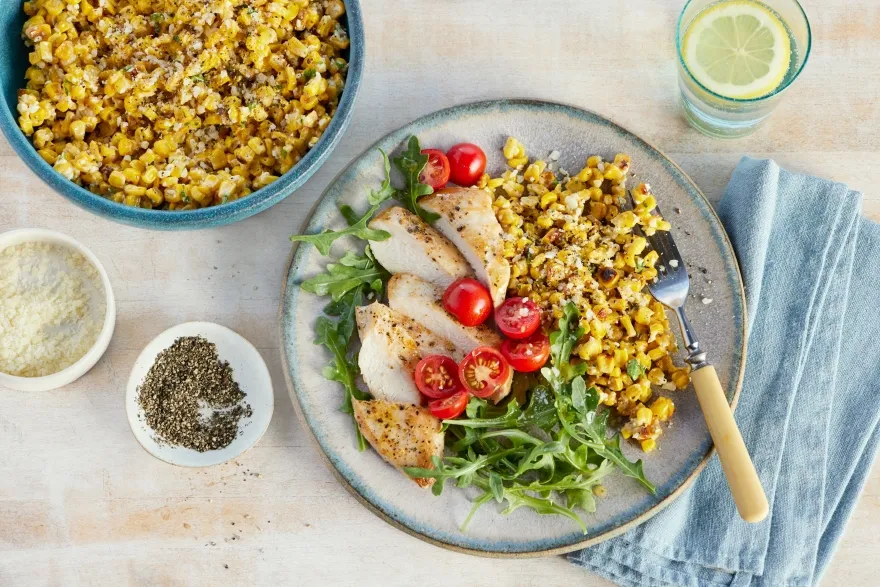 Donovan's legal career has been spent in-house since she earned her J.D. in 2012. From October 2012 to October 2015, she was corporate counsel for Life Time Fitness. After moving to Denver with her husband, she spent the next two years as corporate counsel for Ardent Mills.
In September 2017, Donovan joined The Simply Good Foods Co., supporting Quest Nutrition and Atkins brands, and held the position until joining Del Monte Foods. She and her husband have worked remotely from their Denver-area home since the COVID-19 outbreak, which she says has helped balance their professional lives with raising two children.
"I enjoy my generalist's role and the food business. So many people have contributed to my journey in a positive way, and it's taught me many lessons that I use every day," Donovan says.
View this feature in the Vanguard Fall II 2023 Edition here.
Showcase your feature on your website with a custom "As Featured in Vanguard" badge that links directly to your article!
Copy and paste this script into your page coding (ideally right before the closing