Sarah Brooks – CRH Americas
Handling legal matters and creating structure for a building materials company
Just like a building needs a solid foundation to weather the years, every company of a certain size needs a legal department to underlie its operations.
This is especially true if the company is large and growing, says Sarah Brooks, associate general counsel at CRH Americas.
"At CRH, we never stood still, even when much of the world was shut down during the COVID-19 pandemic," Brooks tells Vanguard from CRH's North American headquarters in Atlanta, Georgia.
Employing about 75,800 people at 3,160 operating locations in 29 countries, CRH has market leadership positions in North America and Europe. CRH has its fingerprints on projects across the world—from U.S. sports stadiums and bridges and buildings in New York City to schools, airports and more. As North America's largest producer and paver of asphalt, the company needs to operate as smoothly as the asphalt it lays, Brooks says.
Responsible business and relationship building
Last year, CRH continued its focus on strong governance, applying robust legal and ethical business practices across the business, Brooks says. It's been crucial to provide Code of Business Conduct training to employees; in 2022, more than 31,500 CRH employees were trained on it.
"Real-world applications are more engaging and using scenarios instead of hypotheticals has given us a captive audience to train whether it's a plant manager or a company president," Brooks says.
Brooks says the company has found that it is able to increase engagement and retention by gamifying the learning process by providing scenarios where participants can compete and get points when they answer correctly. The net result is a more effective training experience, she says.
Through her tenure at CRH, which spans more than 15 years, Brooks says she's been able to earn the trust of employees inside and outside of the company's legal department.
"At CRH, our lead value is people are our priority, and we believe in the importance of building enduring relationships. This approach enables us to get ahead of challenges by maintaining open communications internally and externally," Brooks says.
This has made it easier to increase the levels of legal knowledge in local businesses, which in turn helps them to optimize their performance in the markets where CRH operates. For example, maintaining open communication lets businesspeople call freely with questions and concerns. Optimizing local businesspeople's legal IQs helps them increase their financial performance, Brooks says,
"People know I'm going to work hard for them and offer them sound and strategic advice," she says.
Building her career
From an early age, a career in law seemed to make sense for Brooks. Her father is a doctor and her mother an attorney, and when Brooks was in elementary school, her uncle stayed with her family for the summers while he attended law school.
"He was the only one who could beat me in Boggle, the word game," she says.
Brooks, who spent her early years in Kansas City, Kansas, earned a degree in political science from Emory University and a Juris Doctor from the Georgia State University College of Law. Following graduation, she spent three years as an associate for Pursley Lowery Meeks, LLP in Atlanta, Georgia. She enjoyed the people she worked with, but Brooks says the pressure to bring in new business and build a portfolio of clients made her role feel more like a sales job at times.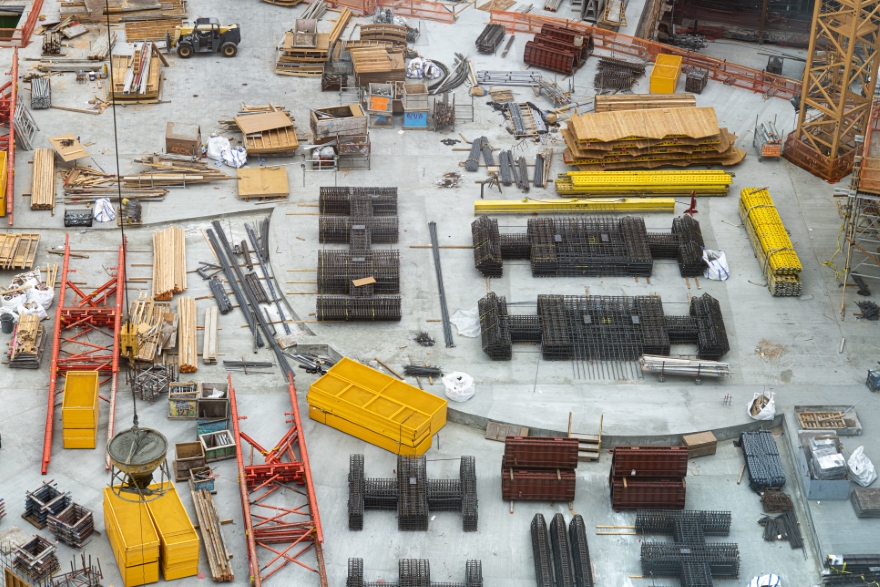 "I wanted to be a lawyer, not a salesperson, and my mother was in-house for more than 15 years and had a fulfilling career," Brooks recalls. "I knew there was another way to be a good lawyer besides working in a firm."
As a female legal executive in the construction industry, Brooks considers herself a trailblazer. She was the first woman in the legal department to have a baby, and as the company increases its focus on inclusion and diversity, Brooks is passionate about ensuring new mothers—and fathers—can spend time with their children.
"As a female attorney in the construction industry, it has been challenging. Our company has continued to evolve as the world continues to change," Brooks says. "I'm proud of the company we've become and proud of where we are going."
View this feature in the Vanguard Summer III 2023 Edition here.
Showcase your feature on your website with a custom "As Featured in Vanguard" badge that links directly to your article!
Copy and paste this script into your page coding (ideally right before the closing