Sean C. Sansiveri – NFLPA/NFL Players Inc.
Safety is the name of the game
To be a successful professional football player, you need dedication, strength, fearlessness, finesse and grace. You also need to employ hard-nosed strategy and a cutthroat desire to win.
To be a successful attorney, you need a lot of those same qualities, especially when your job is protecting players both on the field and off. That's what Sean Sansiveri does as general counsel and head of business affairs with the National Football League Players Association and its for-profit subsidiary, NFL Players Inc.
"When I came to the NFLPA, there was a need to improve the health and safety of our members," he says. "There was a need to do better by the players, to challenge their employer, the NFL, to do better, and I'm proud to say we've done just that."
From working with the league to develop head injury protocols to collaborating with medical and tech companies to develop innovative ways to recover from football-related maladies, Sansiveri has looked out for the athletes playing in the world's most popular league.
"The innovation that the NFLPA has driven in the last 10 to 12 years is remarkable, all with the sole purpose of guarding the health and wealth of our members," Sansiveri says.
Protocols and innovations
Research has shown that a single football game contains the force equivalent to 62 car crashes. Because of the violent nature of the sport, football players have dealt with injuries all over their bodies, but it's injuries to the head that can be most devastating.
In 2011, Sansiveri drafted the league's first comprehensive concussion protocol. As part of that, he sent a cover letter to Commission Roger Goodell stating the NFL needed a comprehensive concussion evaluation and management protocol. The players' association negotiated with the league until nearly 2013, when the NFL Game Day Concussion Diagnosis and Management Protocol was adopted.
"Since then, we've made evidence-based changes almost annually, and worked with the league to implement those enhancements every year, including in 2022 after the situation with Tua Tagovailoa," Sansiveri says.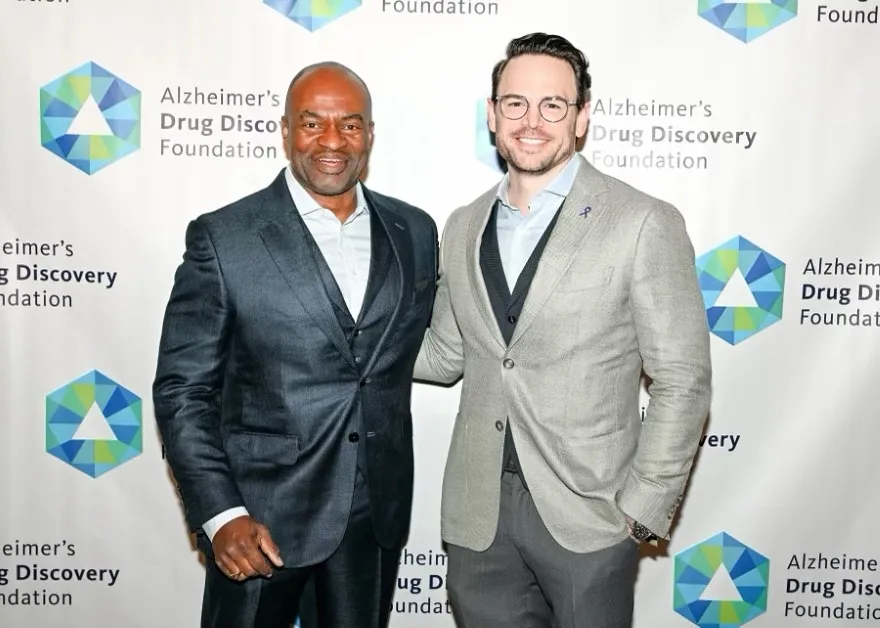 Sansiveri is referring to a game against the Buffalo Bills on Sept. 25 in which Tagovailoa, the Miami Dolphins quarterback, returned to the game for the start of the second half after being evaluated for a concussion. Tagovailoa had been hit and shoved to the ground earlier in the game, stumbling as he got up to leave the field.
Following the game and widespread publicity of the incident, the NFLPA and the league announced it would conduct a review of whether the concussion protocol was followed and what changes would be made. Sansiveri negotiated and implemented changes to the policy in October 2022, which included prohibiting a player from returning the game after displaying signs of abnormal balance or stability, motor coordination or dysfunctional speech caused by a neurological issue.
According to Sansiveri, the NFL has seen a culture change when it comes to health. Decades ago, players would fight through most any injury, whether it was a concussion, separated shoulder, broken leg or pulled muscle. Now, over 50 percent of concussion diagnoses today come from self-reporting, Sansiveri says.
Quality of life
Recently, Sansiveri also has worked with the Cleveland Clinic on the use of artificial intelligence and machine learning tools to model the progression of neurodegenerative diseases, understanding how to spot early warning signs and how to intervene.
"Like much of our work in medical innovation, it's about understanding the incidences and severity of the illnesses and injuries that result from professional football, then finding ways to intervene," he says.
Since around 2013, the NFLPA has been conducting an occupational cohort study through the Football Player Health Study at Harvard University. The study is now the largest ever of living former athletes and is designed to come up with novel ways to mitigate the long-term impacts of football, which Sansiveri says is an inherently dangerous occupation.
Leg injuries are also commonplace in sports, especially football, and especially to the knees, including the anterior cruciate ligament, or ACL.
Sansiveri's work helped to identify a novel repair for ACLs and resulted in a commercial company, MAICH Orthopedics. It's approach to treating ACL damage leads to shorter recovery time with fewer long-term complications, Sansiveri says.
While these innovations have been made with the professional football player in mind, Sansiveri says it's exciting to know that these treatments will also better the lives of the public, too.
When he's not working on player health and safety, Sansiveri is tasked with ensuring their financial wellbeing in his role as head of business affairs for NFL Players Inc., the union's marketing and licensing arm. The business, which represents the intellectual property of more than 2,000 active NFL players, generated an all-time high of $250 million in revenue in 2021.
Sansiveri has led efforts to expand NFL Players Inc.'s revenue generating portfolio well beyond traditional licensing categories—for example, through video games and trading cards.
"It's important to think creatively in this profession; it's the only way to innovate and identify unique solutions to the challenges faced on and off the field and in the business of football," he says.
Sports and entertainment
Sansiveri grew up in Elmira, New York, a town where Mark Twain wrote most of his famous works and a place known for its maximum-security prisons. Sports was Sansiveri's way out of Elmira, and he had a full scholarship to play football and run track, but his mother wanted him and his twin brother to go to an Ivy League school.
So, after working for a lawyer in high school and then earning a degree in industrial and labor relations from Cornell University, Sansiveri earned a law degree from the Charles Widger School of Law at Villanova University outside Philadelphia.
While doing mergers and acquisitions work for a firm—Saul Ewing—in Philadelphia, the U.S. economy tanked, so he found himself doing bankruptcy law. It was a booming space at the time, but not something Sansiveri enjoyed.
"One of my mentors, Richard Trumka, was the president of the AFL-CIO and I reached out to see if he could introduce me to DeMaurice Smith, the new executive director of the NFLPA," Sansiveri says. "The league and the union were prepping for a lockout, so a full-time position was hard to come by. I was initially hired as a consultant to aid with the NFLPA's labor strategy."
Sansiveri spent a few months as associate general counsel for the AFL-CIO before he was hired full-time by the NFLPA in December 2010. In October 2012, he was tasked with leading the union's health and safety efforts and since then has led legal and revenue generation for the Union's for-profit business operation.
Several years ago, Sansiveri moved to Los Angeles, where he's applied his passion for creativity to another, perhaps unexpected, profession: as a writer. He has created, written and sold scripted TV shows, partnering with prolific creators and networks, including Morgan Freeman, Jennifer Lopez, Jerry Bruckheimer, Bill Dubuque, Wyclef Jean, NBC Universal, Apple TV+, Endeavor Content and Hulu. Sansiveri is represented by CAA and Lit Entertainment and is a member of the Writer's Guild of America.
He currently sits on the board of the American Brain Foundation, which works closely with the NFLPA. This year he was honored by the foundation and the Alzheimer's Drug Discovery Foundation for his advocacy for brain health.
"The platform of sports reaches across scientific research, revenue generation and medical innovation," Sansiveri says. "And the entertainment pursuits scratch the creative and entrepreneurial itch. The longer I work for the NFLPA and in Hollywood, the more rewarding it becomes."
View this feature in the Vanguard Winter II 2023 Edition here.
Showcase your feature on your website with a custom "As Featured in Vanguard" badge that links directly to your article!
Copy and paste this script into your page coding (ideally right before the closing