Steven Spalding – Ashland Inc.
Assistant general counsel wins favorable settlements and overhauls distribution
By the time Steven Spalding was 17, there was one thing he knew for sure: He wasn't going to become a lawyer.
Spalding's father was a lawyer. So was his older brother. The last thing he wanted to do was to follow in their footsteps. Besides, Spalding was interested in attending medical school with an eye on becoming an ophthalmologist.
"It was probably more a function of, 'I don't want to be exactly like my dad, and more importantly, like my older brother,'" Spalding recalls with a laugh. "But once I kind of got over that, it became clearer that the things I liked fit this profession pretty well."
Spalding had always enjoyed analytical writing and thinking, and he liked the fact there's always some new ruling, statute or regulation to understand.
One thing that hasn't changed for Spalding is his employer. Now vice president and assistant general counsel at Ashland Inc., Spalding is helping the company to achieve sustainable growth in ways that limit its impact on the climate and improve what it does for customers.
"You don't have to change jobs every two years to have a successful career," says Spalding, who's been with the company for 33 years and has helped it through multiple transformations. "That is, if you find the right place to work and the right people to work with."
Interesting opportunities
After dealing primarily in gasoline and other petroleum products over the past two decades, Ashland, which has $2.1 billion in revenue and 3,900 employees, has begun focusing on additives and specialty ingredients. The additives and ingredients are used in pharmaceuticals, personal care products, architectural coatings and construction. They're also used in foods, beverages and nutraceuticals.
Despite the pivot and the company's new focus on ESG—environment, social and governance initiatives—Spalding says the company's culture has remained centered around cooperation and meeting the needs of customers. Indeed, that's one of the primary reasons the assistant general counsel is still there.
"We're very collaborative with a team mindset that's focused on solving complex challenges for our customers," Spalding says.
Another reason he's stayed with the company is the complex nature of the work. Spalding manages Ashland's litigation globally and is one of the company's point people on special projects.
One project, which spanned nearly a decade, involved insurance litigation in which Ashland was the plaintiff. The defendants were insurance carriers, who refused to reimburse Ashland for the costs of defending itself in court and having to pay settlements to hundreds of claimants asserting personal injury. The injury was allegedly caused by exposure to asbestos in industrial boilers made by a former Ashland subsidiary.
"It was our belief that the insurance companies had an obligation to reimburse a significant portion of those costs," Spalding says. "They were paying less than we believed they should be paying."
With Spalding managing the litigation over 11 years, in 2015, Ashland managed to reach the last of its settlements with all the carriers affected, either through buyouts or through coverage-in-place agreements, which stipulate how claims can be submitted and how they will be paid.
Never working alone
Throughout the project, Spalding coordinated with Ashland's national asbestos counsel, Cetrulo LLP, based in Boston. He also worked closely with K&L Gates, a multinational law firm based in the U.S., and John Sylvester, a partner there.
"It has been a pleasure working with Steve over the years in Ashland's insurance recovery efforts," Sylvester says. "He is smart and strategic, with excellent judgment regarding when to fight vigorously to enforce Ashland's insurance rights and when to reach reasonable business resolutions of disputes."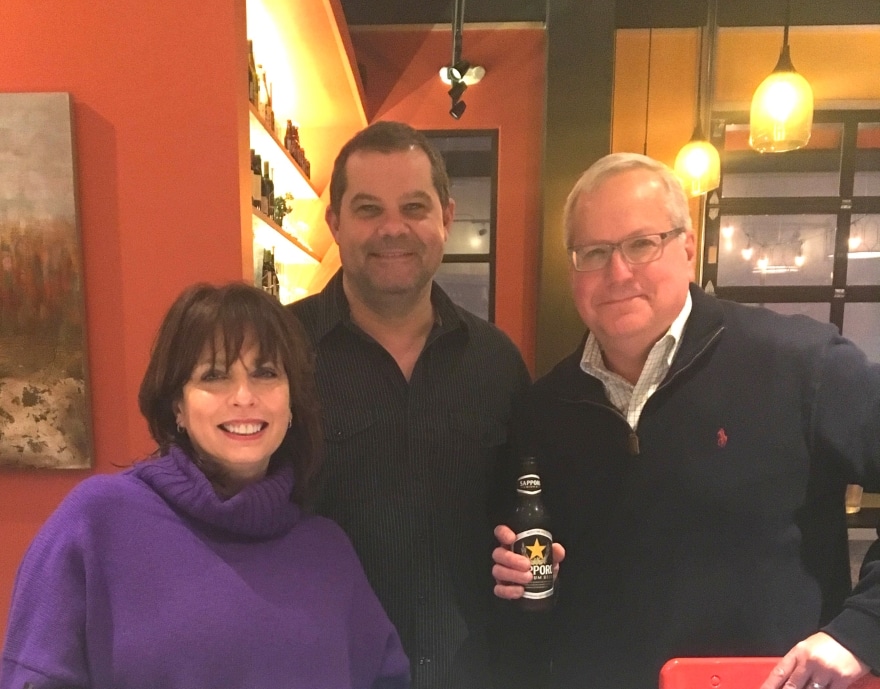 If the asbestos litigation was Spalding's longest-running project, perhaps his farthest-reaching was the legal team's effort—with the help of sales and marketing—to revamp Valvoline's distribution network across North America. The goal, Spalding says, was to improve how the company got its products from manufacturing facilities to customers—be they car dealers, quick lubes or major retailers.
As part of this effort, the legal team had to terminate several distributors, negotiate new alliances, establish direct markets and develop updated marketing programs to boost sales nationwide.
"Working closely as a team with several departments and listening to our customers and distributors made the effort a success," Spalding says. "Regardless of the context, an in-house counsel maximizes their value when they learn details of the business and the objectives of the people making, selling and purchasing the products."
Teamwork at home and the office
Spalding's legal victories didn't come at the expense of his family life. In addition to his wife, he has two stepsons and four grandchildren to keep him on his toes. A dyed-in-the-wool Kentuckian, Spalding enjoys bourbon, basketball and horse racing. Spalding says his love of motorsports has been rekindled by accompanying his grandsons to Indy Car and Formula 1 races.
A graduate of the University of Kentucky, where he received his bachelor's and law degrees, Spalding's longest-running job has been at Ashland, where his past roles include associate division counsel at Valvoline. Before joining Ashland, Spalding was a litigator at Greenebaum, Doll & McDonald for four years.
Although his father and brother are now deceased, Spalding felt free to talk shop with them, but they usually did not wade into legal jargon at family gatherings out of respect for the rest of the family.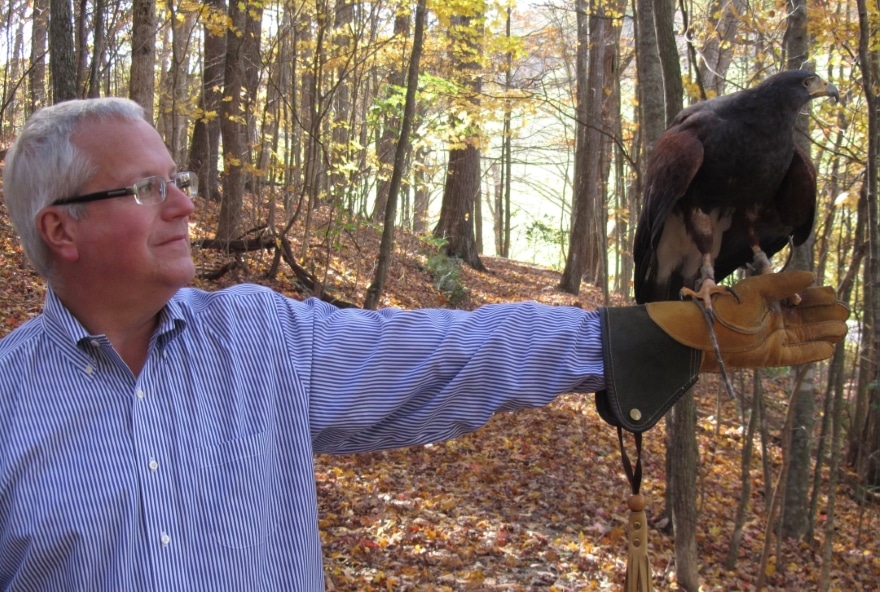 "My sister is a schoolteacher, and we always called her the normal one," Spalding jokes. "If there's something relevant in the world of current events, we might discuss the legal implications, but generally, no."
At Ashland, Spalding is still managing the company's litigation worldwide. In addition to good bosses and coworkers, prime opportunities and amiable clients, there's the fact that his job never stays the same.
"The one thing that's been most interesting to me is not only how the company has changed, but how I've had the opportunity to work on different special projects and different areas of law as the need arose," Spalding says. "The company is always changing, and so is my role."
View this feature in the Vanguard Spring I 2023 Edition here.
Showcase your feature on your website with a custom "As Featured in Vanguard" badge that links directly to your article!
Copy and paste this script into your page coding (ideally right before the closing