Susan Steinthal – Mercury Financial
Legal leader helps credit cardholders reach their 'prime'
The difference between a near-prime credit score and a prime credit score might not seem like much—on FICO's credit scale, it's a maximum of 40 points and could be as little as one point on a scale of 850.
Yet the gap can be vast in terms of getting approved for credit cards and borrowing limits, as well as interest rates. Near-prime consumers might also miss out on credit card perks, such as reduced airfare and cash back given for dining out.
As the chief legal officer at Mercury Financial, Susan Steinthal is helping these consumers—about 8 percent of the market according to FICO—get credit cards. The Mercury Card comes with an app featuring digital tools to help consumers make financial choices that can improve their credit scores, too.
She manages legal details as Mercury Financial issues Visa and Mastercard products, including co-branded cards so customers can enjoy the perks and rewards credit card companies typically extend to consumers with higher credit scores.
Steinthal joined Mercury Financial in March 2022 after working as in-house counsel for Citigroup Inc. and Citizens Financial Group Inc. for almost 20 years. She's found the change rewarding for what she offers the company—and what it offers consumers.
"I enjoy what I do at Mercury Financial because it's intellectually challenging," she says. "Every day is different, and I have the opportunity to help consumers in furthering our company's mission of helping them build better credit for a better life."
Helping make choices
Headquartered in Austin, Texas, and founded in 2013, Mercury Financial offers credit cards and services to more than 1 million customers—equaling credit lines of more than $4.7 billion. It has the 24th largest credit card program in the U.S., according to the company website.
"Lots of consumers think about credit scores, but they may not realize exactly how their credit card behavior can improve their scores," Steinthal says. "Mercury Financial wants to empower consumers to understand how the choices they make impacts their finances and lives."
For instance, Steinthal helped Mercury Financial launch Mercury's mobile app in early 2022. The app provides cardholders with detailed information about their accounts, including a suggested payment amount to help them save on interest.
Other app features enable cardholders to activate cards, review transactions, check FICO credit scores and schedule or even split up payments.
The app may be simple to use, but Steinthal and her team need to ensure it—and disclosures about it—comply with state and federal banking regulations, as well as data privacy rules.
Steinthal says Mercury Financial's disclosures are written to meet compliance requirements while being clear to customers. That can be challenging because the company wants to give customers information that isn't contemplated by the regulations now in place. For example, there's no common format to describe the impact of paying an amount between the minimum due and the full balance owed.
Providing perks
Steinthal is part of the executive team that creates new financial products. She's particularly attuned to the required vendor contracts for the products because vendors need to meet the company's performance standards.
For instance, she wants to protect Mercury Financial in case a launch doesn't go as planned and causes the app or website to fail. That's because customers have a right and expectation to view real-time credit card information on their devices 24/7 year round.
Steinthal also manages the co-branding relationships with partners, including Spirit Airlines. While airline credit cards aren't new, she says they're unusual offerings for customers in the near-prime space.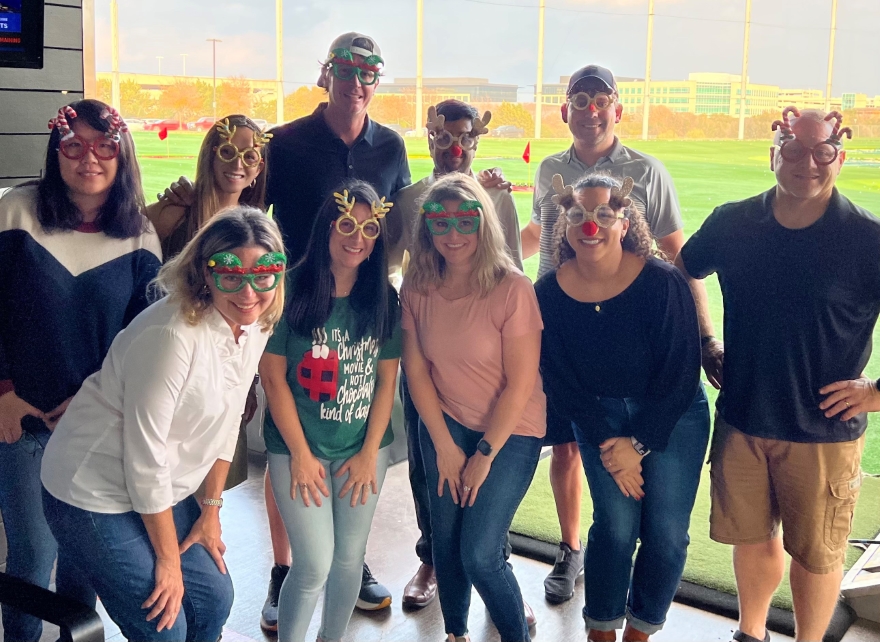 The credit cards provide the same perks and benefits as co-branded prime rate cards including rewards points that multiply when cardholders use the card for Spirit Airlines flights and rebates for inflight food and beverages they buy.
Steinthal says the Spirit Airlines co-branding agreement—and subsequent ones with the NEA Member Benefits Association, and the Service Employees International Union, or SEIU—are complementary offerings that coexist with credit cards other companies offer to prime customers. This allows merchants and organizations to make co-brand credit cards available to more customers.
"Our customers shouldn't be left out of opportunities like this," Steinthal says. "The Spirit Mercury cards are for people who don't qualify for prime cards but who want a prime-like experience."
In-house involvement
Steinthal, who was born and raised in New York City, says she hadn't aspired to a law career as she was growing up. In fact, she initially expected to go on to medical school. However, after her first-year chemistry class, she decided to think about a career that leveraged her passion for reading and writing.
She earned her bachelor's degree in religion from Princeton University in 1992 while minoring in American studies, and her J.D. from Columbia Law School in 1995. Steinthal then joined the firm of Cravath Swaine & Moore as a litigation associate after graduating. In 1997, she joined the firm of Richards, Spears, Kibbe & Orbe as a litigator.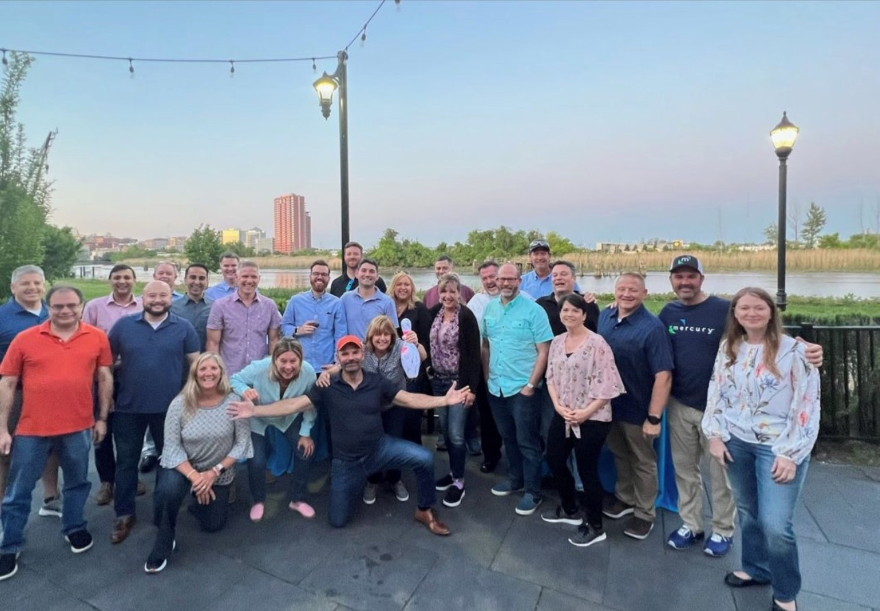 In January 2004, she joined Citigroup as senior vice president and associate general counsel, litigating for the company's institutional client group. Two years later, she was named a director, and then became chief of staff for Citigroup's general counsel in August 2010.
Steinthal had risen to general counsel for international retail banking at Citigroup when she joined Citizens Financial Group in August 2015 as head of its consumer banking legal team. She was an executive vice president and deputy general counsel for client advisory services when she joined Mercury Financial.
"This was an appealing position to me because I enjoy reporting directly to the business," Steinthal says "Near prime credit cards are essential to help more Americans gain purchasing power and build their credit. Our customers don't have perfect credit and they want to improve it. Mercury is helping them, and I'm grateful for the opportunity to do this important work."
View this feature in the Vanguard Winter IV 2023 Edition here.
Showcase your feature on your website with a custom "As Featured in Vanguard" badge that links directly to your article!
Copy and paste this script into your page coding (ideally right before the closing