Regan Schmidt – CNG Holdings, Inc.
Giving credit where credit's due
Imagine you're a father of three. As the breadwinner, you work hard to pay the bills and provide for your family, but a few weeks into the COVID-19 pandemic, you lose your job. Like many, you wait for weeks to receive unemployment benefits. Then the refrigerator dies, and you have no choice but to pull out the credit card to get it fixed.
People in these situations are not alone says, Regan Schmidt, general counsel and chief compliance officer for national retail payments company CNG Holdings, Inc. To help those in similar circumstances, CNG has offered two no-credit required payment solutions.
The first, TEMPOE connects consumers to durable goods retailers for leasing items like furniture and appliances. The second, SmartPay, helps customers buy mobile devices and wireless plans through its lease-to-own programs.
"The future and success of the companies is all about streamlining the customer experience and creating payment options for more people," says Schmidt. "To do that meant working together with our IT, business and financing teams from an e-commerce perspective to make it happen."
Doing what comes naturally
Schmidt joined the Cincinnati, Ohio-based company in March 2020, a week before the company went into quarantine.
With just five days to build an in-person rapport with her new team, Schmidt met with the group to consider ways to handle the emerging crisis. Developing new business channels—such as the company's new e-commerce platform and mobile app—are examples of how the company is connecting customers to the items they want to lease.
"In my past roles, I loved project-based work and solving the business problem of the day, rather than handling one topic over and over," says Schmidt who admits she loved delving into business operations long before she became a lawyer. "The opportunity here fit my personality and played to my strengths."
But fine-tuning the company's compliance efforts was about more than just staying in the good graces of regulators. It was also about helping as many people as possible, so they could access an appliance or a cell phone, Schmidt says.
"It made sense to build these business initiatives," she adds, "especially with the pandemic wreaking havoc on peoples' ability to get what they need or want."
Provisions and protections
As Schmidt explains, most businesses use a traditional credit model. If a person has a good payment history, they get better rates and payment terms. If not, their rates will be higher, if they can get approved at all. CNG Holdings caters to people with what she calls "credit challenges."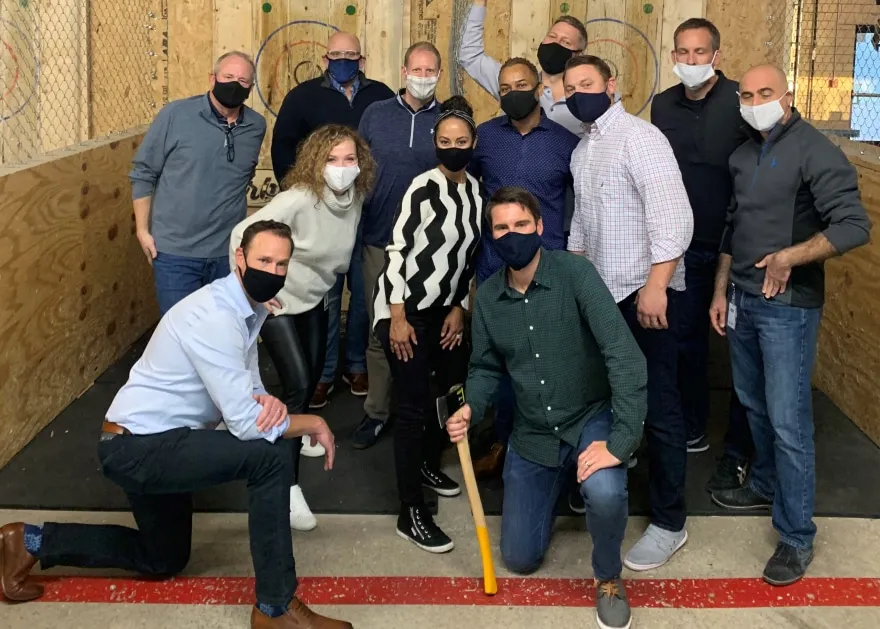 "There are different states of credit worthiness," says Schmidt. "We wanted to help real people underserved by the current credit market to make affordable payments given their circumstances."
Of course, providing a payment solution to those with less-than-ideal credit worthiness is not without risk, and there's a fine line between extending credit to gain new customers without losing money.
"Businesses may be living within this less-than-ideal economic landscape for some time to come," says Schmidt. "We had to adapt."
Gravitating to online operations
A big project underway now, Schmidt says, involves monitoring, tracking and testing improved e-commerce efforts and service providers. With requests for alternative payment options at an all-time high at CNG, Schmidt says the company is tracking activity in popular options, such as lease-to-own or reducing the size and frequency of payments.
Still, finding the right repayment option (one that balances customer service and risk) is a challenge requiring constant collaboration between CNG's finance and legal departments, particularly things like underwriting.
"There's no one-size-fits-all approach in our policies and contractual agreements with vendors and customers alike," Schmidt says. "There are many nuances with each retailer, and from a financial technology perspective we have to look at innovative payment arrangements that will be sustainable into the future."
In helping customers determine what products and terms will serve them best, having the right technology is paramount.
Through its cutting-edge one-step application process, customer service portals and mobile apps, CNG is creating self-service options that enable customers do everything from engage in online chat with customer service agents to making payments. In the end, Schmidt says, it's about creating loyal customers by giving them the best tools—and the right terms.
"The ease of accessing our systems is increasing the flow and volume of customer contracts," she says. "They can get instant access to the terms without waiting to speak with anyone. We're playing to what the customers want."
Dual focus
Understanding how business concepts influence the law—and vice-versa—has long fascinated Schmidt, going back to her earliest days as a summer law clerk at Macy's while attending the University of Kentucky College of Law in 2007.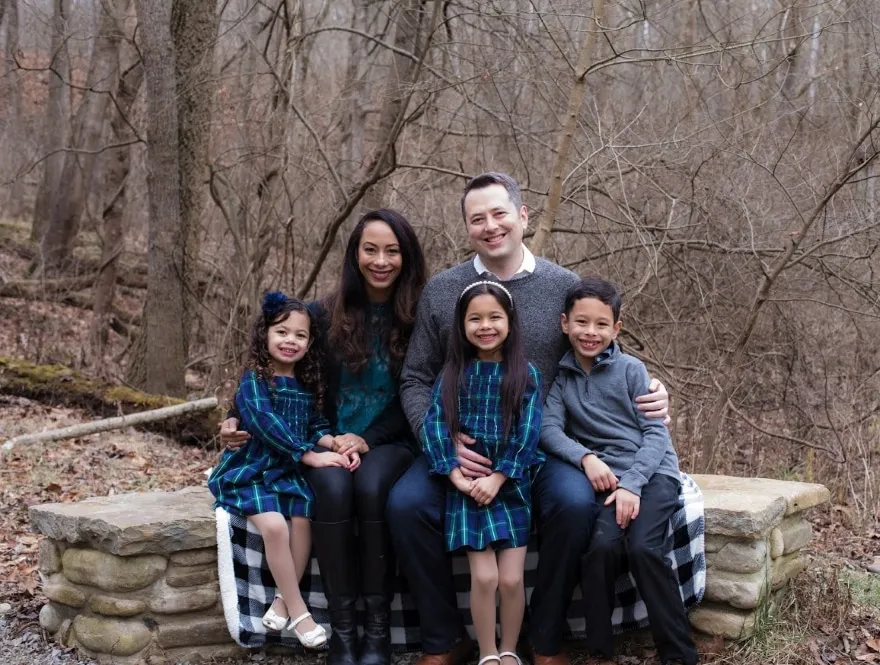 Even after earning her J.D. in 2009, that nexus remained compelling for Schmidt while signing on as an attorney for Ulmer & Berne.
After handling business litigation for them in the medical device industry for almost five years, she later rejoined Macy's in 2014, this time as legal counsel. There she handled collection matters for Macy's Credit and Customer Services.
"Some of my earlier in-house experiences—from call center development to finance department operations—prepared me for what I'm doing now," says Schmidt. "I'm a multitasker and doing many things at once it helped me."
Meeting SmartPay's former chief financial officer at a Women's Leadership Conference in Cincinnati in 2019 was a pivotal event for Schmidt, who was starting to think about becoming a general counsel. Joining CNG Holdings, Inc. in 2020, she got her chance.
"Together we've worked proactively to see how the legal department can better support business and identify issues before a problem arises," Schmidt says. "By helping to make sure customers are clear on what they're getting, we see this as the best way to build long-term relationships over time."
Showcase your feature on your website with a custom "As Featured in Vanguard" badge that links directly to your article!
Copy and paste this script into your page coding (ideally right before the closing