Teresa Villarreal Torres – Xignux
A passion for transactions
Tom Cruise's portrayal of a military lawyer was the spark for Teresa Villarreal's legal career, but Xignux has been the energy source to keep it running.
As a girl growing up in Monterrey, Mexico, Villarreal loved courtroom dramas on the big screen, and Cruise's role as Lt. Daniel Kaffee in "A Few Good Men" was the one she loved most.
Now the legal director for Xignux, a group of Mexican companies in the food and energy industries, Villarreal has learned life does not always imitate art, especially in a courtroom. But in areas such as expanding a joint venture with GE, she's found a love for mergers and acquisitions and diving deep into the details that keep the business growing.
"I always go beyond," Villarreal says. "I think that two of the qualities that were taken into account when I was named head of legal were the attitude of service and that I always deliver something more than what is asked of me."
Transforming transactions
Founded in 1960, and headquartered in San Pedro Garza Garcia, outside Monterrey, Xignux has four core divisions operating in two seemingly incongruous niches, food and energy.
Its Qualtia and BYDSA brand portfolio runs from ham and cheese to the chips that could go with a sandwich. Xignux also has a food service line supplying hotels throughout Mexico, Villarreal says.
The Xignux industrial divisions of Viakable, Prolec and Voltrak create industrial electric conductors, energy transformation and delivery and electric infrastructure. These are areas of growth that have occupied much of Villarreal's time over the last couple of years, she adds.
For 25 years, Xignux and General Electric have had a joint venture to produce the transformers GE needs for its projects in the U.S. and Latin America. In 2020, this joint venture is expanding, with Villarreal playing a key role in the acquisition of a share of a Brazilian company that also makes transformers.
The deal, agreed on in December 2019, is expected to close in the second quarter of 2020, she says, and has brought her skills in due diligence and mergers and acquisitions to the fore to structure the transaction.
Once completed, she and her team of 11 will also be part of integrating the new operations, while making sure labor and environmental laws are complied with as new markets are developed.
Making the deals
It's not the first time Villarreal has structured and closed transnational deals. In 2012 and again in 2019, she was a guiding force in acquisitions of companies in Colombia and the U.S. that manufacture electric cables for industrial use.
In 2012, it took more than six months to close the acquisition of Centelsa, the biggest deal in Xignux history, as Villarreal worked through regulations in several jurisdictions because the company has subsidiaries in Europe, South America and the U.S.
Learning the intricacies of laws and regulations in different jurisdictions is one of the favorite elements of her job just for the overall educational experience, she says.
"I like to understand all the other legal frames and jurisdictions; it's very enriching," Villarreal says.
From the start, she needs to research and understand the market and regulatory conditions and any litigation against a company Xignux is looking to acquire. Villarreal then collates the research into digital files that will show the level of risk involved in the potential deal, she says.
A love for numbers
Following an acquisition, Villarreal and her team protect the acquired intellectual property, registering trademarks where needed, although the process is less complicated than creating the deal that obtained the IP, she says.
As exciting as Villarreal finds the M&A, financing the deals is even more of a thrill.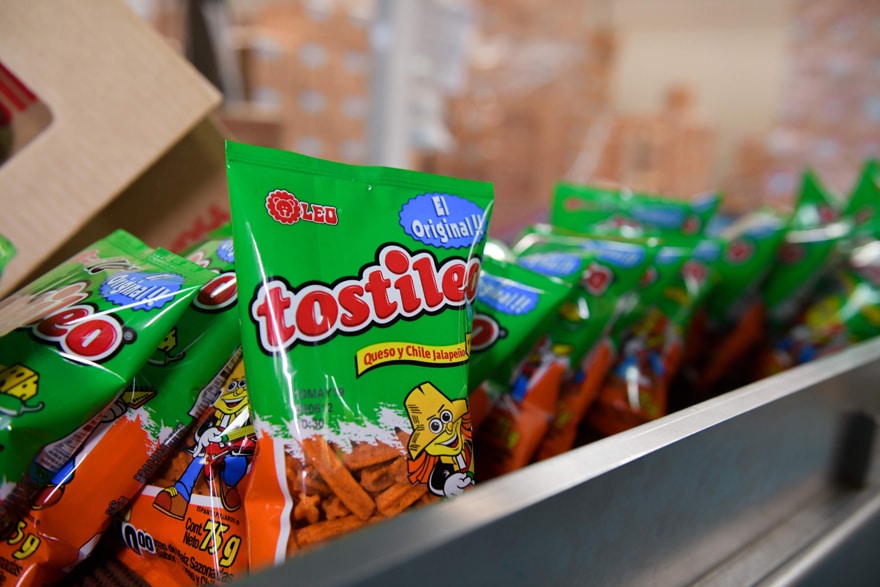 "Not many people like financing because it has a lot of things related with numbers," she says. "I love negotiating with banks and getting the best conditions for Xignux."
As if the M&A has not filled her plate of late, Villarreal has also been busy ensuring Xignux is complying with legal reforms in Mexico requiring more transparency to combat corruption.
To comply with new standards defining antitrust, conflict of interest and the prevention of money laundering, she was part of a company ethics committee that rewrote Xignux's ethics code. She's also been hosting small group sessions to explain the changes and how to comply with them.
Love for the law
That's not work that produces courtroom drama, but it's the kind Villarreal takes to with enthusiasm.
Undeterred by her father's belief that law was a dangerous career meant for men only, she worked in the court system in Monterrey and then as an intern at Baker McKenzie before joining Xignux in 2004. She was hired even before she earned her law degree from the Universidad Autónoma de Nuevo León.
Interested in becoming a legal manager for the company, Villarreal got an MBA in finance from el Instituto Panamericano de Alta Direccion de Empresa in 2010. Within a year she achieved her career aspiration and was promoted from manager to legal director in 2018.
But a highly charged legal career with so many areas of responsibility also requires down time to recharge, Villarreal says. While it may be trips to the beach with her husband (also an attorney) or watching every Netflix series she can while traveling on business, family vacations are the best way to get away.
"At New Year's, we went to Disney in Florida," Villarreal says. "It was very fun for me to see my kids enjoying all the rides and the productions. I was very tired, but I loved how excited they were."
The mentorship and growth Xignux provided her is not uncommon in the company, she says, noting there are employees who have been there for as many as 40 years of the company's 60-year history.
But the company's support is matched by her own drive and desire.
"Any activity you do with passion can accomplish any dream," Villarreal says.
Showcase your feature on your website with a custom "As Featured in Vanguard" badge that links directly to your article!
Copy and paste this script into your page coding (ideally right before the closing