Alvaro Gutierrez – RB
Keeping the company cleaner and healthier during COVID
During an infectious disease pandemic, cleaning products are essential, and there are few household cleaners better known than Lysol.
As the regional legal director for Mexico and Latin America at RB, maker of the iconic disinfectant spray, Alvaro Gutierrez is tasked with keeping product approvals moving, changing product labels to reflect the times, and streamlining the company's contractual process.
It's also his job to ensure consumers have access to accurate and up-to-date information about products sold by RB.
"We have a responsibility to provide safe and affordable products during outbreaks such as today's," Gutierrez says. "We strongly believe that hygiene is the foundation of health and that in order to stay healthy, good hygiene practices are a must."
RB is a multinational company headquartered in Slough, England, that makes hygiene, health and nutrition products including Dettol, Vanish, Finish, Harpic, Air Wick, Durex, Veet, Strepsils, Gaviscon, Mucinex and Nurofen. It also makes Mead Johnson infant formulas such as Enfamil, Enfagrow and Nutramigen.
Gutierrez focuses on the legal review of products and new launches, including product labels and claims, to comply with all local laws and RB's internal policies, e-commerce and data privacy. He handles corporate, commercial and compliance matters and streamlines the company's contract processes.
He took the lead legally after RB acquired Mead Johnson Nutrition in 2017 and currently supports the reorganization of the company into three business units: hygiene, nutrition and health—Gutierrez leads legal work for the nutrition and health units.
And, of course, he helps handle the company response to the COVID-19 pandemic.
"At RB, our purpose is to protect, heal and nurture in the relentless pursuit of a cleaner, healthier world, which, with COVID-19, has never been more relevant," he says. "The efforts of our people have never been more important."
Cleaning products and COVID
Since the pandemic began, Gutierrez says the company has worked hard to break the chain of infection and simultaneously safeguard employees and partners by providing a safe working and living environment.
That's been no small challenge, as global demand for RB's disinfectant products skyrocketed in the last six months.
"Our supply chain has withstood the challenge of unprecedented demand and it's demonstrated flexibility and agility in the process," he says.
Part of that flexibility comes from a new contract management system implemented by Gutierrez and his team. Developed in-house, the platform provides new enhancements to the tool that the legal team uses to sign and approve contracts. In addition, Gutierrez implemented electronic signatures to avoid any disruption in the operation.
Challenges across jurisdictions
Outside of the development of new systems, Gutierrez says he took time to understand varying regulations issued by different countries in Latin America; something he says was crucial for the continuity of the operations—especially at manufacturing sites subject to audit and inspection.
For example, in many countries, including Mexico, there was the need to establish a protocol to continue working during the pandemic. This protocol was mandatory for companies considered "essential," including RB.
All the company's factories established rules to strengthen health protocols with the workforce and gathered different legal documents and operating approvals in case of a labor audit.
"We did have an inspection and, contrary to other factories that were shut down, we were approved to continue manufacturing our products," Gutierrez says.
In general, handling legal matters in jurisdictions across Latin America is a huge challenge, he concedes, not only because of the different laws and regulations, but because of the many cultures and ways of doing business in each market.
For example, in Central America and the Caribbean, RB does business in more than 25 countries with different civil and common laws. It's very demanding, Gutierrez says, to provide sound legal advice without a deep analysis of the laws and regulations in each jurisdiction.
His team in Latin America includes 15 lawyers and interns who provide legal advice primarily for Mexico, Central America and the Caribbean, Peru, Colombia, Ecuador, Venezuela, Argentina, Chile and Brazil. The group is efficient and devoted to handling all legal matters such as commercial and corporate, labor and employment law, civil affairs, IP, counterfeiting, healthcare law, privacy, advertising and consumer claims, he explains.
Gutierrez also coordinates with litigation, labor, tax, customs, civil and criminal external attorneys who provide the company with additional levels of security and advice regarding Latin America.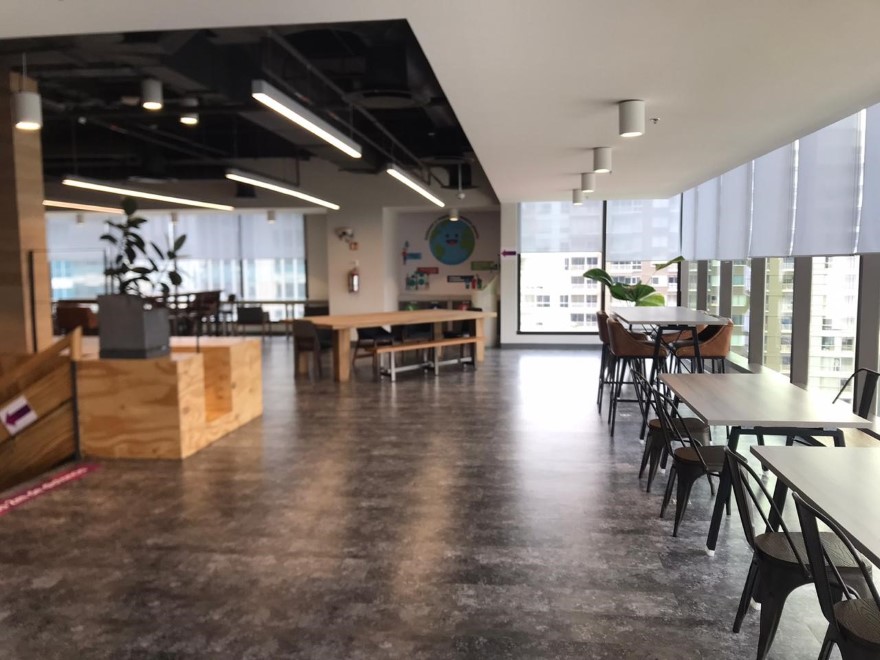 "He understands the technical intricacies of cases and has the seniority required to make decisions that benefit the business," says Kiyoshi Tsuru, managing partner at TMI Abogados, a firm that helped Gutierrez provide legal advice on IP and counterfeit matters.
"We work very close with TMI in different trademark infringements and trade dress matters. Kiyoshi pursues until the last consequences all kinds of IP infringements and brings action in court," Gutierrez says.
Currently, the two are working together on litigation that involves an image use rights matter. Gutierrez says Tsuru is a very solid lawyer with a great ability to negotiate with third parties and understands RB's process and internal policies.
Tsuru says Gutierrez can communicate with different groups of collaborators, including lawyers and non-lawyers, and lead them to a simple, sound solution.
"He's an assertive negotiator and an honorable interlocutor at the same time," Tsuru adds.
The path to RB
Gutierrez is a graduate of the Dedman School of Law at Southern Methodist University with a law degree from Instituto Tecnologico Autonomo de Mexico. He says he honed his skills as a negotiator during his 10-plus years employed at law firms, including Canales y Rios Zertuche, Jauregui Navarrete y Nader, and Grant Thornton LLP, one of the world's leading advisory firms. Still, his goal was always to work in-house.
"I spent more than 10 years working for different firms, which helped when I moved in-house because those positions require a solid understanding of the different areas of the law," he says.
When he got to RB in 2016, Gutierrez already understood many aspects of the company's business. For instance, he had learned about the infant formula business while general counsel for infant and child nutrition in Latin America at Mead Johnson Nutrition. And he gained a strong knowledge of over-the-counter and other health products during his 10 years as the legal director for Bristol-Myers Squibb Mexico.
According to Gutierrez, companies like RB have changed the way they view in-house counsel and now bring their lawyers into the thick of the business. He says that as an in-house attorney you can be more effective if you have an in-depth understanding of your company's business, the manufacturing process, how the company makes money and how it operates.
Gutierrez, who has all of that, says he hopes to expand his role to a global position and adds that RB is a great company where he can accomplish this goal.
"The opportunity to not only handle the law but be an integral part of a business team is very rewarding," he says.
Showcase your feature on your website with a custom "As Featured in Vanguard" badge that links directly to your article!
Copy and paste this script into your page coding (ideally right before the closing