Angela Lozano – Title Forward
A new perspective in an established industry
Anyone who's been involved in a real estate transaction of any kind knows how cumbersome the process can be. There's a lot of repetition and duplication, uncertainty and worry, all the way to the final sit-down, signing and transfer of title.
But Title Forward—a wholly-owned subsidiary of Redfin—is working to revolutionize the title, escrow and settlement aspect of the residential real estate process, as well as do away with some of the industry's more archaic methods.
"The company is a trailblazer in the industry; it's not willing to accept the status quo," says Angela Lozano, who helped establish Title Forward and serves as its general counsel. "I love the idea of building something different, especially building something different for consumers."
A new, simple, business model
Based in Philadelphia, Title Forward offers title insurance and settlement services on residential purchases and refinances. Lozano describes title agents as "the middleman between real estate agents, lenders, buyers and sellers," ensuring that everyone does what they need to do to get to closing day as painlessly as possible.
Having expanded from its home base in Pennsylvania, Title Forward's team now operates in 11 states. Lozano, though, has a goal to continue building out to more and more states—without losing the company's homegrown, mom-and-pop shop feel.
Differentiating it from the start, Title Forward was internally paperless from day one—practically unheard of in an industry notoriously choked by paper.
"There really just wasn't any reason for paper," says Lozano, joking that you can't even find a piece of paper in the office if you want to jot down a note or two. "People are on the go; the expectation is that things happen faster. Having a title company that services and caters to that mentality is important."
To that end, the company is working toward offering completely digital closings—meaning not only paperless but allowing participants to interact from wherever they happen to be. Title Forward has signed with a digital closing platform, Lozano says, but it's constrained in the fact that lenders are required to use the same platform.
The shift from traditional sit-down signings is going to take some time, she acknowledges, because it requires a larger, industry-wide culture change.
"In 2018, we're seeing signs of the industry wanting to change, to move toward digital closings," she says.
Further forward
The concept for Title Forward came about in 2012 when Lozano was running a small law firm in Atlanta. Practicing title law, she was regularly working on closings with Redfin agents, and the topic of a partnership naturally came up.
Eventually, the idea was taken higher up the chain with Redfin executives, and they made her an offer to move to Philly for the startup.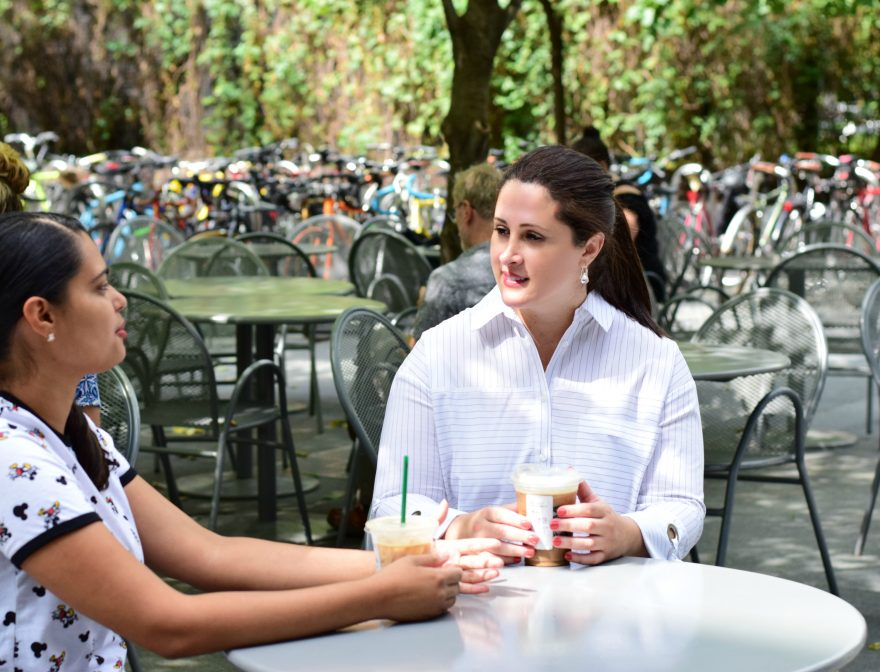 "I loved the company and what they stood for," she says of her decision to work with Redfin. "A lot of companies out there preach customer service, but [for Redfin] it's not just something for show. They really do stand behind their customer service model."
From the beginning, she was involved in everything from establishing the parameters of the business model to picking out carpeting for the office, she says. Ultimately, it gave her the opportunity to combine her legal and business skills—she holds a joint law degree and master of business administration from Cleveland State University.
"I had to roll up my sleeves and get it going," she recalls.
Transparency and communication have been essentials from the beginning: Title Forward gives buyers and sellers as much information as possible, Lozano says, so they know what to expect, and understand the implications of the decision they're making.
"Our main goal from day one has been to make sure that we're responding to people, especially when they're going through such a major process as buying a home," she says, pointing to more than 5,000 positive online reviews.
She's also been instrumental in ensuring that an air of positivity flows through the business; she describes a "sense of camaraderie unlike any I've ever seen" among her team members. Calling a negative attitude "toxic"—and not tolerating it among her staff—she lives by the motto that "there are two types of people: talkers and doers. You have to choose which one you want to be."
"With me, it's always been, 'Let's get it done!'" she says. "That's the type of environment that I want to have in the office every day."
Showcase your feature on your website with a custom "As Featured in Vanguard" badge that links directly to your article!
Copy and paste this script into your page coding (ideally right before the closing