Ashley Kuruvilla – Woodland Direct
GC finds her professional spark wrangling legal win-wins
Growing up, Ashley Kuruvilla only knew of one type of lawyer: the typical litigators portrayed on television. She watched those TV attorneys working the courtroom, withstanding fast-moving counterarguments from opposing counsel and pointed questions from the judge. But Kuruvilla couldn't see herself in that adversarial role.
However, she realized toward the end of her college career that there are endless opportunities available in the legal field for all types of personalities.
"I didn't know how good in-house was until I got here," Kuruvilla confides, laughing. "And once I switched to become a vice president and general counsel, part of the executive team, I was at the table and able to advise on initiatives as we went."
Now leading the legal and HR departments at Woodland Direct, a fireplace, chimney, woodstove and outdoor living product purveyor, Kuruvilla enjoys taking a proactive approach to her partnership with the business. Instead of being brought in at the last minute to approve or veto fully formed initiatives, she's involved in each stage of the development process, coordinating all the business units toward a larger, legally compliant goal.
Kuruvilla's day-to-day responsibilities include everything from attending strategy meetings to handling commercial matters, coordinating with marketing and overseeing data privacy. She also manages compliance and communicates with outside counsel.
"A big part of my job is staying really close to leadership; I report directly to the president, which is helpful to stay aligned with his vision for the company," Kuruvilla says. "I get a deep understanding of where the business is going, because that informs some of the other stuff that I do on a daily basis."
Having fun with subsidiaries
Kuruvilla also takes part in discussions about the corporate governance structures of various projects Woodland is launching. For example, when Woodland decided to expand beyond being a supplier and into manufacturing as well, Kuruvilla helped structure that venture, FlameCraft LLC, as a subsidiary—"because it's a little bit of a different business model that involves different objectives and obligations," she explains.
"FlameCraft is us focusing on our own product and kind of designing, developing and branding that out," Kuruvilla says. "There are a lot of obligations that come with building and developing a product of your own versus just selling someone else's product. I wanted to keep Woodland's core business separate, so that everything is maintained as far as liability, structures, all that stuff."
Woodland launched FlameCraft at the end of 2021 because company leadership wanted to design their own innovative take on the form and function of fire products. In the fire products industry, there are three main sectors: manufacturer, supplier and installer. Woodland is a supplier that operates a platform with a range of indoor and outdoor fireplace products in both gas and wood fuel types. The company's mission is to make fire products more accessible; such products used to be a bit more difficult to understand and obtain.
FlameCraft, meanwhile, is a manufacturer that's responsible for developing its own product.
"That's been fun to work on, as well, kind of going more onto the manufacturing side," Kuruvilla says. "We wanted to focus on high quality, elevated fire products. We successfully launched our first product, the Tondo, which is an outdoor fire pit with a two-piece interlocking design. And we are looking forward to some really exciting new product releases in 2023."
Working with strong vendors
As a supplier, Woodland is in an enviable position vis-a-vis product liability, but it's still important for the company to do its due diligence. Kuruvilla says the company hasn't seen any issues crop up.
"We focus on working with really good manufacturers who are going to stand behind their product," she says. "We're who the customer knows, but behind us are almost 200 vendor partners. Basically, any kind of fire product you could want, we are the place where you can get that."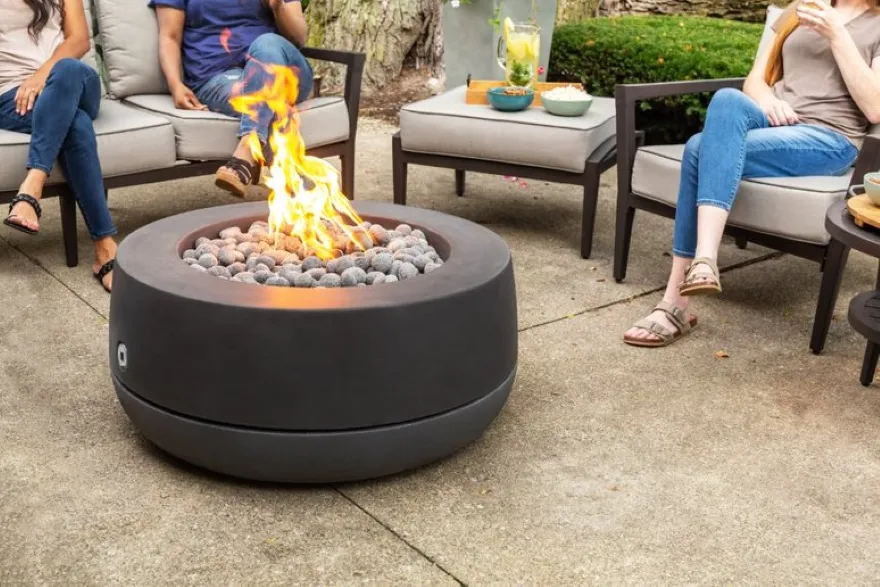 Kuruvilla oversees vendor contracts for a wide range of vendors—everyone from major manufacturers to smaller artisans who work with rocks and different materials, or are experts in concrete, and so forth.
Working with strong partners, Kuruvilla says, goes a long way toward neutralizing product liability concerns, as well as making sure customers receive quality products.
Taking intelligent risks
While she's now at a good place in her career, Kuruvilla took a nontraditional path to the legal field. She was an English major at the University of Detroit-Mercy, but was also pursuing pre-med studies with the intention of becoming a doctor. In the spring semester of her senior year, she started to question that path.
"My mom suggested, 'Why don't you take the LSAT?'" Kuruvilla recalls. "So I took it, then applied, and received admission and scholarship offers from several schools—everything really worked out. Looking back, I can see my skills fit well with the legal path. Sometimes parents recognize things we don't necessarily see in ourselves at first."
Things worked out well in law school at the University of Toledo, too, where Kuruvilla's reading skills as an English major came in handy. The same was true when she studied abroad at Oxford University.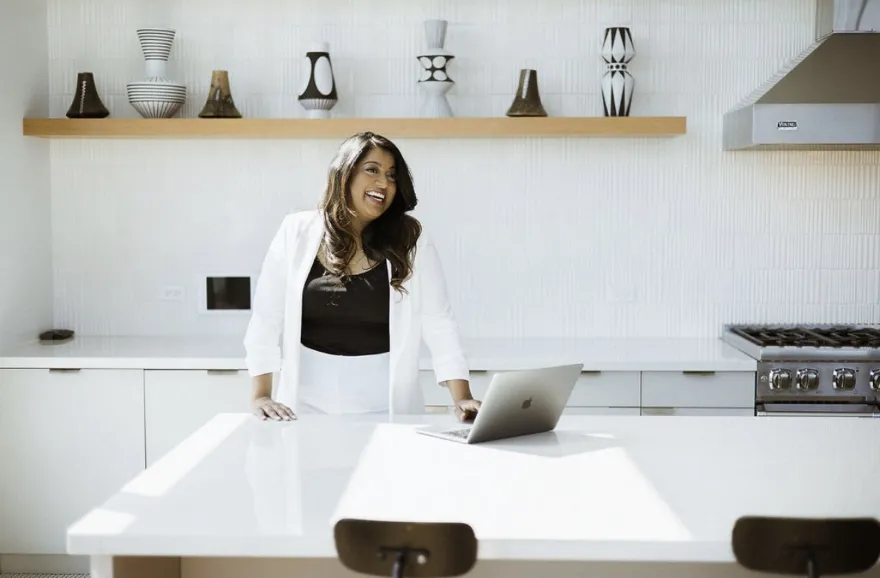 During law school, Kuruvilla worked for Malone, Ault & Farell. She went on to launch her own practice in 2015, gaining invaluable experience in the courtroom. In 2016, she joined Woodland as corporate legal counsel.
Today, Kuruvilla enjoys being a general counsel involved in strategic decisions and engaging in the positive-sum, collaborative world of corporate law.
"My favorite phrase is 'intelligent risk-taking,'" Kuruvilla says. "You'll never eliminate risk if you're an innovator, but you can identify points of risk and mitigate it as much as possible."
View this feature in the Vanguard Summer I 2023 Edition here.
Showcase your feature on your website with a custom "As Featured in Vanguard" badge that links directly to your article!
Copy and paste this script into your page coding (ideally right before the closing