Bill Carey – TIAA Bank and TIAA Commercial Finance Inc.
TIAA finds a new lease on funding pensions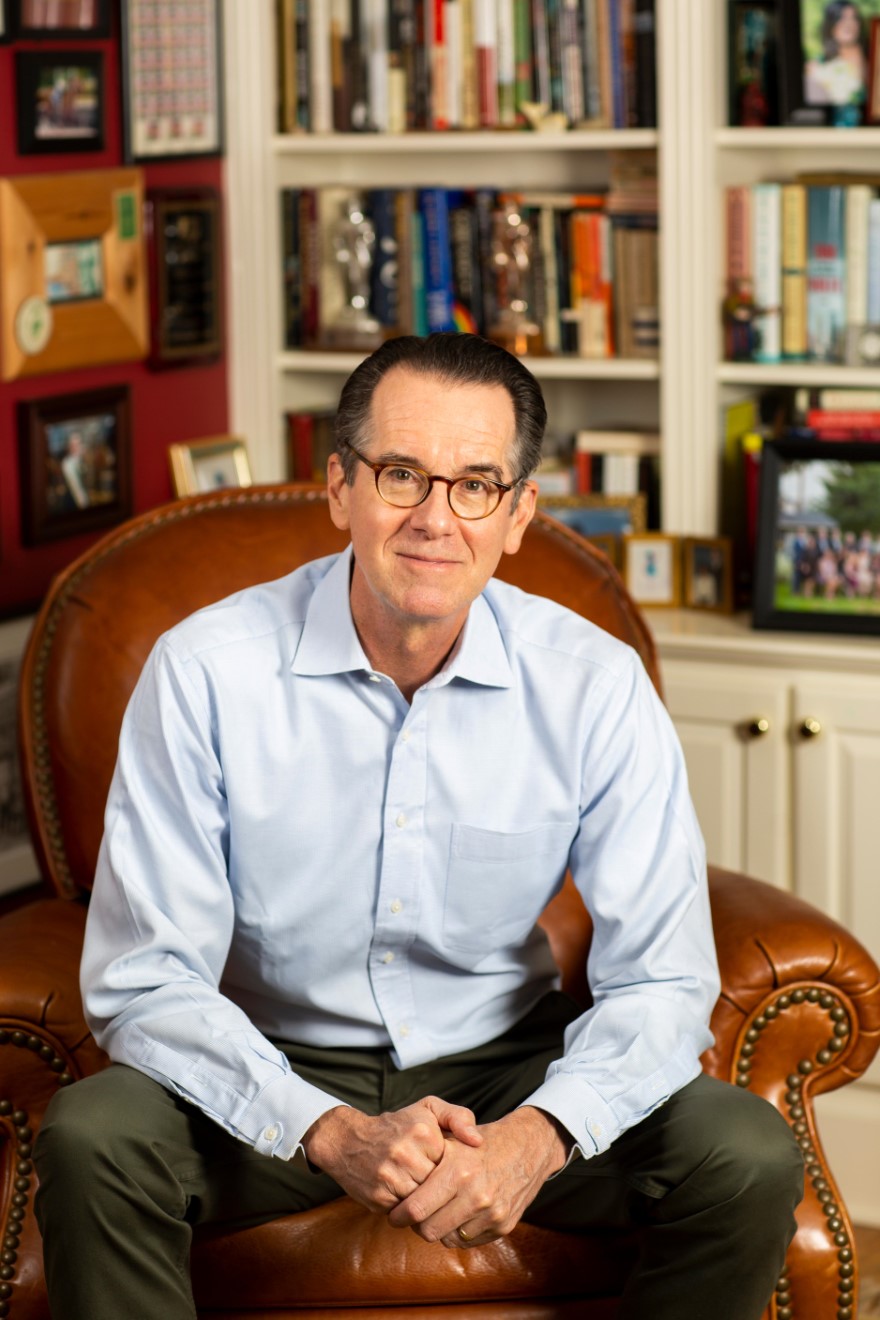 Replacing the Tappan Zee Bridge, which spans the Hudson River north of New York City, presented a dramatic tableau as the new bridge rose above the river just next to the one it would take the place of.
Given traffic conditions in the tri-state area, lots of drivers on Interstate 287 had time to marvel at the engineering and cranes erecting what's come to be called the Mario M. Cuomo Bridge.
But how many of those drivers wondered if those cranes were leased through agreements underwritten by the company they work for?
Bill Carey did, and in those days in 2018 when he routinely commuted from Parsippany, New Jersey, to Norwalk, Connecticut, he had plenty of time to ponder the question. After all, the only other things to look at were the car bumpers in front of him.
Now a senior vice president at TIAA Bank, and executive vice president, general counsel and secretary at its commercial finance division, Carey's helping fund pensions for educators. And he's using leasing of the world's most complex equipment as a vehicle.
"Few companies in corporate America pay cash for their equipment," Carey explains. "Commercial finance is a huge business, and many people in financial services don't realize the scale of it."
Pension support
According to the Equipment Leasing and Finance Association, of the $1.8 trillion expected to be invested in in plants, equipment and software by U.S. businesses, nonprofits and government agencies in 2019, 50 percent, or $900 billion, was to be financed through loans, leases and lines of credit.
It's a gargantuan financing pie. TIAA was founded by Andrew Carnegie in 1918 as the Teachers Insurance and Annuity Association of America to provide pension, insurance and investment services, mainly for teachers and their families. It's getting a sizeable slice of that pie, with billions of dollars in annual originations from its bank's commercial financing and syndicated lending businesses.
Through TIAA Commercial Finance, it provides financing to vendors to underwrite the sale or lease of equipment to customers. Through its specialty and lender finance business it joins other financial institutions in making structured loans that provide debt capital to other finance companies.
Carey joined TIAA in 2017 when EverBank was acquired. His new nameplate had barely arrived when he was called on to steward the acquisition of a $1.5 billion portfolio of loans and leases for healthcare equipment held by GE Capital's Healthcare Equipment Finance unit. The bid process began in the summer of 2018 and the GE portfolio acquisition was announced in November of that year.
"The opportunity for my business unit to purchase the contracts from GE was a great one, which we won through a bid process and finalized after long negotiations," Carey recalls.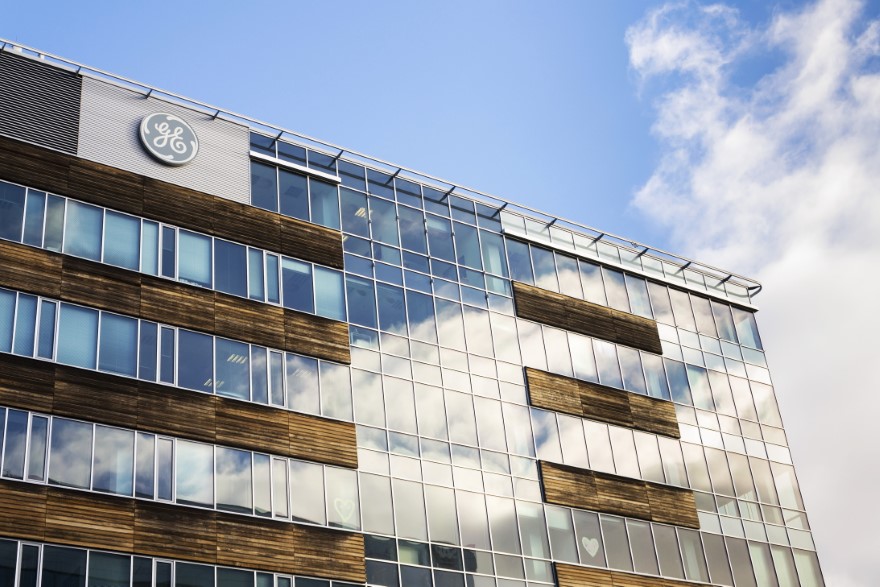 It might have seemed like a lightning-fast deal, but it didn't feel that way. Carey and his executive team put in long hours while working closely with counsel from Chapman & Cutler to draft and close the deal—and got to see lots of bridge construction while traversing the Hudson River en route to GE Capital's headquarters in Connecticut.
While TIAA Commercial Finance acquired loans and leases of about 1,100 hospitals and 3,600 physician practices and diagnostic and imaging centers in the U.S., GE Healthcare continues to originate and service those contracts under a five-year program arrangement in which GE's and TIAA's brands are combined.
Financed assets include imaging equipment manufactured by GE, as well as monitoring, respiratory, surgical, ultrasound and lab equipment—or just about anything a patient might see during a hospital stay.
"This was one of the largest portfolio transactions I've worked on," Carey says. "I would not say it was an easy negotiation, but it was fair and conducted by talented professionals on each side."
As the commercial finance business has grown, Carey's small in-house team has partnered with a few law firms, including Sherman Wells Sylvester and Stamelman LLP, to protect its interests when necessary.
"They've provided first-rate legal services at a great value," Carey says. "Tony Sylvester and his litigation team have routinely delivered terrific results for TIAA."
Sylvester and his litigation group have handled complex disputes for TIAA in state and federal courts in multiple jurisdictions, he notes, and Carey is also an old acquaintance.
"I have known Bill for 30 years," Sylvester says, "and his experience and knowledge—and that of the entire legal group at TIAA—are without peer. My firm's partnership with TIAA's in-house attorneys has been a textbook collaboration."
Relief on the way
During the COVID-19 pandemic, Carey says that many of his responsibilities have been difficult and the results less rewarding.
"Like all banks in 2020, our asset base has been affected by the pandemic. So it's less about growth and more about maintaining portfolio integrity this year," Carey adds.
The medical devices and instruments added to TIAA Bank's $7.5 billion commercial equipment-based portfolio account, which includes industrial equipment such as trucks and cranes, aircraft, container ships, technology and dental equipment.
Historically low interest rates and yields have been a challenge for the past few years, but rearranging payment terms is now a common request. Carey estimates nearly 1,000 contracts have been amended to provide three or six months of relief, an approach where payments can be deferred and tacked onto the end of leases.
Although contract modifications may be needed, it's certainly preferable to defaults or bankruptcies, he adds, noting that bank regulations and accounting standards play a large role in portfolio maintenance.
Finding a niche
Born in Brooklyn, New York, and raised near the Jersey shore, Carey earned bachelor's degrees in English and political science from Albright College in Reading, Pennsylvania, and his JD from the Georgetown University Law Center.
He began his legal career as an associate attorney at the New York firm of Fulbright & Jaworski International in 1990. In 1992, he became an associate attorney at Riker Danzig Scherer Hyland & Perretti in Morristown, New Jersey.
In 1994, Carey moved in-house as senior vice president and managing attorney for AT&T Capital Corp., which, through acquisitions, subsequently became Newcourt and CIT. It was here he began working in commercial leasing, including aircraft finance, work he continued to specialize in when joining as general counsel for U.S. Express Leasing and Tygris Commercial Finance in 2004, prior to EverBank's purchase of Tygris in 2010.
He may not have envisioned commercial finance as a specialty when he graduated from Georgetown, but he very much enjoys putting the deals and acquisitions together.
"It's a simple progression," Carey says. "If a person has intellectual curiosity to learn about any given subject, they'll grow in that, they'll come to like it more and find it even more interesting."
Showcase your feature on your website with a custom "As Featured in Vanguard" badge that links directly to your article!
Copy and paste this script into your page coding (ideally right before the closing