Catherine Ross – The ALDO Group
Off on the right foot
Catherine Ross had most bases covered in 1995 when preparing to interview at the Montreal law firm of Phillips & Vineberg for her post-graduate, pre-bar training, having just earned her degree from the University of Ottawa.
For as Ross explains, she and her mother had gone shopping and bought a spiffy navy suit that called for a complementary pair of her first high-heels. Hence a trip to the so-called "Shoe Paradise" that's The ALDO Group.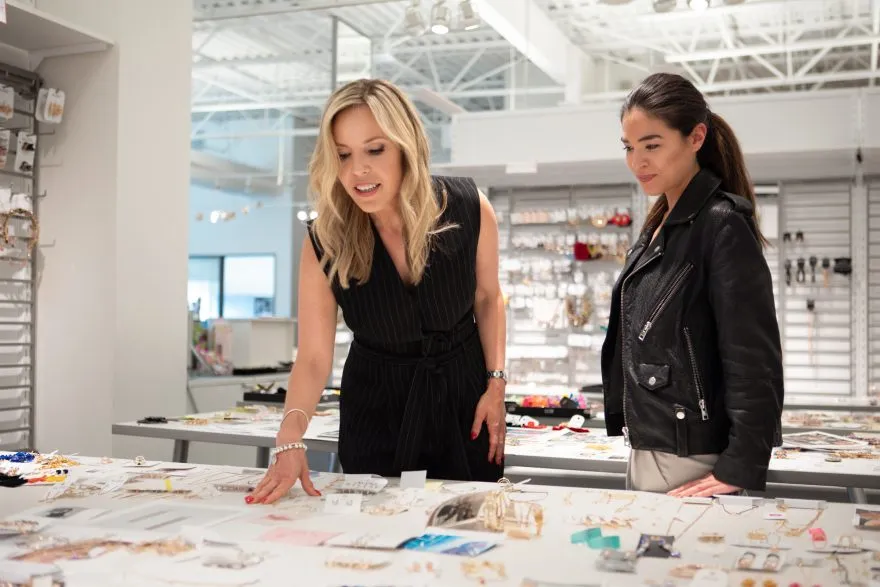 "My mom said 'pick your shoes' and I remember seeing a pair of navy blue suedes," Ross recalls, when talking to Vanguard in May. "I bought the shoes, and when I went to the interview I was feeling like a million bucks. It gave me the extra push of confidence I needed. I like to believe that my ALDO shoes had something to do with the offer I received."
Had someone told her then that a couple of decades later she'd move on to be that shoe retailer's first general counsel as well as a vice president, Ross would have found the notion incredible. But come 2008, she was indeed brought aboard at the age of 35, to run the legal department at the Montreal headquarters.
Quite a difference from her previous role, which was legal counsel of intellectual properties for Rio Tinto Alcan, the Montreal-based aluminum mining and production heavyweight. Meanwhile, many of her legal contemporaries were still striving to roll up billable hours at the firms.
But, as is said, if the shoe fits…
Laced up and ready to go
And what an ideal fit it's been for ALDO and Ross, who isn't shy about proclaiming her fashionista credentials. Passion for the product makes it easy for her to come to work motivated, and how necessary that is, given how the retail industry is evolving.
"Ten years ago, it was the golden age of retail," Ross explains. "It was the pre-online era with all shopping done in bricks-and-mortar stores. But it's even more exciting today."
When Ross spoke with Vanguard, ALDO was just tapping into the cloud-based predictive analytics platform Celect, designed to improve shopper-order fulfillment and optimize inventory productivity. The program has ALDO at the forefront of retailers leveraging the new technology to enhance the shopping experience, as Amazon continues to raise customer expectations as well as secure their spending.
Of course, the more data-centric any business becomes, the more necessary it is to safeguard sensitive information, especially for an international operation such as ALDO. Among other responsibilities, it means holding fast with the 28-member European Union's rigid General Data Protection Regulation that went into effect in late May. Penalties for falling short can dock an offending company 20 million euros, which in ALDO's case, would mean about $30.6 million in Canadian currency.
"That's a brand new world for us, but we've learned how to address the issue," says Ross, who oversees two in-house lawyers and two paralegals. "We've got someone monitoring the websites, making sure everything's being taken care of. How we interact with our customers has always been very important to us."
And while her team may seem small, Ross says everyone is well-rounded and there's not much need for expensive outside counsel in terms of day-to-day matters. When there is, it's often a one-shot deal for specialized matters such as anti-trust or ALDO setting up shop in another foreign market. Meanwhile the in-house team is anything but siloed.
An equal partner
"My biggest achievement has been making sure the legal department is really an equal partner to the business side," says Ross. "We have the knowledge and expertise to fully assist the rest of the operation. We support, rather than hamper, the business. The best thing for me is when someone says, 'I just finished a contract and your lawyer was great to work with.'"
As important as it is for the legal team to be informed about the business end, vice versa also holds true. Before another department head hands her a contract or some issue involving risk-management, she'd prefer that they look at it first and have some idea of what's at stake. Benefits include the entire ALDO team being on closer terms, which should be what any operation should strive toward.
"This is a people business," she says. "My goals include that everyone in my department reach their full potential. We're not in a firm with associates, junior partners, senior partners. We're a company, where if you demonstrate the ability to grow, you can be anything. There's no ceiling here."
Having spent all but the early years of her professional life in-house, Ross feels right at home at ALDO. Where else would reading Vogue magazine be as much of her job as mastering the minutia of GDPR, she asks with a laugh.
All the better that ALDO prides itself on corporate social responsibility. Its client base being primarily female, the management is 68 percent women. Ross serves as an ambassador for the first segment of the CSR agenda of people, planet and the world.
And how she feels like a real lawyer—the very type she once joked that her attorney father was not.
For Ross' father also plied his legal skills in-house, while the daughter's impression of lawyers was gleaned from TV shows like "L.A. Law" and "Boston Legal." Upon studying law, however, Ross found that litigation was not for her and that she would thrive better in an environment where there was a common goal.
"I'm part of the executive team," she says, seemingly still wowed by her ascension. "This isn't what I'd be close to enjoying at a law firm or an engineering company. I've been working for great companies before, but here I truly love the products."
Very recently, Ross was asked to add the challenge of leading the human resources department, in addition to her existing responsibilities for legal, risk management and social compliance. Bring it on, she said.
"It's great to feel that your management is trusting you and pushes you to get out of your comfort zone," she exclaims.
Then again, she's always felt comfortable at ALDO and was a customer long before coming aboard.
Showcase your feature on your website with a custom "As Featured in Vanguard" badge that links directly to your article!
Copy and paste this script into your page coding (ideally right before the closing