Spiro Fotopoulos – Cognosante
An integral part of the team
Working at a prestigious firm like McGuireWoods provided Spiro Fotopoulos with excellent training, but the University of Virginia undergrad and Wake Forest University law grad found such an environment not quite conducive to his preferred career path.
"Private practice is more reactive than proactive," says Fotopoulos who, in October 2017, was promoted to general counsel of Cognosante, which provides an array of health information technology services to federal, state and local government health agencies.
"In-house, you need to think long-term and about the bigger picture. You are setting policies and goals to move a company forward, and I find that enjoyable," he explains.
And while he has the highest regard for his former McGuireWoods colleagues, as well as the law firms he sometimes contracts with for outside services, Fotopoulos cites another intangible perk of being the head of an in-house legal department.
"At law firms, you interact with lawyers most of the time. In-house, you interact with people of different perspectives—IT, finance, business development. You really feel like a valued member of a team that's united in its goal of growing the company."
Since departing the big firm in 2000, and after distinguishing himself at in-house roles with three other companies, a seasoned and affable Fotopoulos thrives as the only in-house attorney for fast-growing Cognosante. He provides legal counsel to, and interacts closely with, an array of in-house departments.
An ideal fit
Fotopoulos' work ethic and versatility made him an attractive candidate to Cognosante when the firm was searching for an associate general counsel and vice president in 2015.
Cognosante has nearly three decades of experience working with 48 states and the federal government, providing technology solutions, business process outsourcing, and consulting services. Its expertise includes Medicaid, Medicare, and military and veterans' health. To support its growth, the firm needed someone equally well-versed in law and business.
Fotopoulos was an excellent fit. A little over a year after coming on board, he was actively involved with the company's purchase of Business Information Technology Solutions (BITS).
"Acquisitions are a critical part of our growth strategy," says Fotopoulos. "Post-acquisition integration is also very important, especially in a complex industry where the rules and regulations are oftentimes changing, and our integration went seamlessly."
At home in house
Fotopoulos had joined McGuireWoods in 1995 as an associate after clerking for a year for U.S. District Judge N. Carlton Tilley Jr. in Greensboro, North Carolina. His initial focus was on employment law, and Fotopoulos spent many hours litigating. Although quite capable in that area, going from case to case without always knowing the consequences, didn't suit his intellectual curiosity as well as his lifestyle.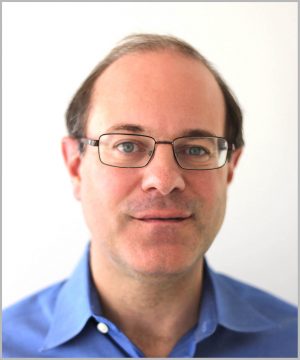 "My two kids were young and I didn't want to spend the next 25 or 30 years in the courtroom," he says. "I wanted to branch out a bit, opening myself up to the right in-house role."
A convenient opportunity arose in 2000 for Fotopoulos to be associate counsel of PSINet Inc., one of the first commercial internet service providers. Here, Fotopoulos served as the in-house counsel responsible for managing the company's litigation department.
When PSINet began to struggle financially, toward the end of the dot-com boom, a new opportunity arose for Fotopoulos in 2002 at PRA International, a global clinical research organization. PRA was in need of someone who was law and business savvy, and he became the firm's first in-house legal counsel. The company provided on-the-job training that has aided Fotopoulos in all subsequent pursuits.
"They had never had an in-house counsel before and wondered if I was interested," Fotopoulos remembers. "That was a pivotal point for me, as the company went public a couple of years later and I learned what it meant to be a corporate lawyer."
When PRA International relocated to Raleigh, North Carolina, around 2007, Fotopoulos opted to stay in Northern Virginia, becoming vice president and deputy general counsel at CACI, a large federal contractor providing information solutions and services. He would spend almost eight years there before moving to Cognosante, where the midcareer lawyer got to apply all of the skills garnered from what's been an eventful legal life.
"I am a solo shop," he says. "I don't have a deputy. At Cognosante, I have a tremendous amount of face time with the senior executives and greater opportunity to be involved in long-term strategy. I'm not just putting out day-to-day fires. Of course, there are fire drills, but that comes with any legal counsel position. The difference here is that I essentially have one client who is a partner as well. I get to share in successes and help mitigate potential risks."
Showcase your feature on your website with a custom "As Featured in Vanguard" badge that links directly to your article!
Copy and paste this script into your page coding (ideally right before the closing