Chetna Vora – Acra Lending
Acra Lending's General Counsel enjoys serving underserved market
There are currently 59 million U.S. workers taking gigs—short-term assignments with companies—according to Zety.com, an online career assistance site. That's about 36 percent of the workforce—and the number of gig workers is projected by Statista to increase to 85 million by 2027.  
While that growing number of temporary jobs has provided workers and companies with needed flexibility, it has also created a disadvantage among workers trying to get a government-backed qualified mortgage from a financial institution or lender. 
According to Investopedia, lenders may worry that gig workers don't have steady income. Or the lenders may shy from the additional paperwork needed to work with gig workers, such as multiple 1099 income statements as opposed to single W2s that show income from one employer. 
That's why more people are turning to companies like Acra Lending, says Chetna Vora, the company's former general counsel.
Acra Lending provides non-qualified mortgages—non-QM loans—which aren't government-backed and use alternative methods to determine credit worthiness and the ability to repay by gig workers, business owners and people with "less-than-stellar credit," Vora says.  
For more than four years, Vora managed legal details for loan originations, servicing, contracts and lawsuits while drawing from her background in consumer finance. She also helped vet new financial products to ensure compliance with state and federal laws.
Vora says her work was all the more rewarding because of the Acra Lending's mission.
"The road to in-house counsel can be challenging for someone coming in from litigation," Vora says. "But the nature of the work and my skilled team meant we made a huge impact by helping an underserved market get the homes they want."
Building a lending niche

 
Acra Lending is currently licensed in 39 states, providing consumer and business purpose loans through wholesale, consumer-direct, and correspondent lending (correspondent loans may be sold to a larger primary lender or on the secondary mortgage market). The company also services the loans it originates, Vora says.  
In the years Vora was with the company, it doubled its loan originations and expanded its products—including adding "bridge" and "fix-and-flip" loans to investors buying residential properties to rent or resell after the homes are renovated.
As Vora managed legal details for the new products, the non-QM share of first mortgages was increasing, too. In the first quarter of 2022, they made up about 4 percent of the market compared to 2 percent in 2020, according to the data analysis firm CoreLogic. 
Vora also helped guide the company's acquisition by a private equity firm in 2020. 
"They wanted to keep everyone, and I helped showcase our talent," she says, adding that new CEO Keith Lind led investments in data and security programs and brought in vendors to support faster processes.  
Compliance is crucial

 
Vora managed a team of attorneys and paralegals with experience in consumer and private lending to ensure Acra Lending complied with all state and federal regulations. They also ensured that borrowing disclosures were clearly written and easy to understand. 
"We couldn't control rates and the limited availability of homes," Vora says. "But we helped to improve our customer service." 
As Acra Lending upgraded its online loan origination and servicing platforms for borrowers and brokers, she and her team ensured compliance with regulations and privacy laws. That involved working with vendors and wholesale mortgage brokers to ensure online forms, information and disclosures were compliant, too. 
Vora and her team also ensured Acra Lending complied with labor and employment laws. She says advice of counsel from the law firm of Atkinson, Andelson, Loya, Ruud and Romo in areas such as wage and hour requirements was crucial, too. 
"It was a tremendous lift for us to pick up the phone and reach a specialized attorney in the employment and labor law area. They are a great partner and a dream to work with," Vora says. 
From litigation to in-house

 
She's been in-house for almost five years after 15 years in private practice. However, Vora became interested in an in-house career when she worked for a year at Toshiba's legal department after earning her bachelor's degree in business from California State University, Fullerton. 
After earning her J.D. in 2002 from Pepperdine Caruso School of Law, Vora eventually joined the Los Angeles office of Archer Norris. As litigation counsel, she worked for almost eight years with clients on insurance defense, employment, toxic torts, construction defect, environmental law and consumer finance.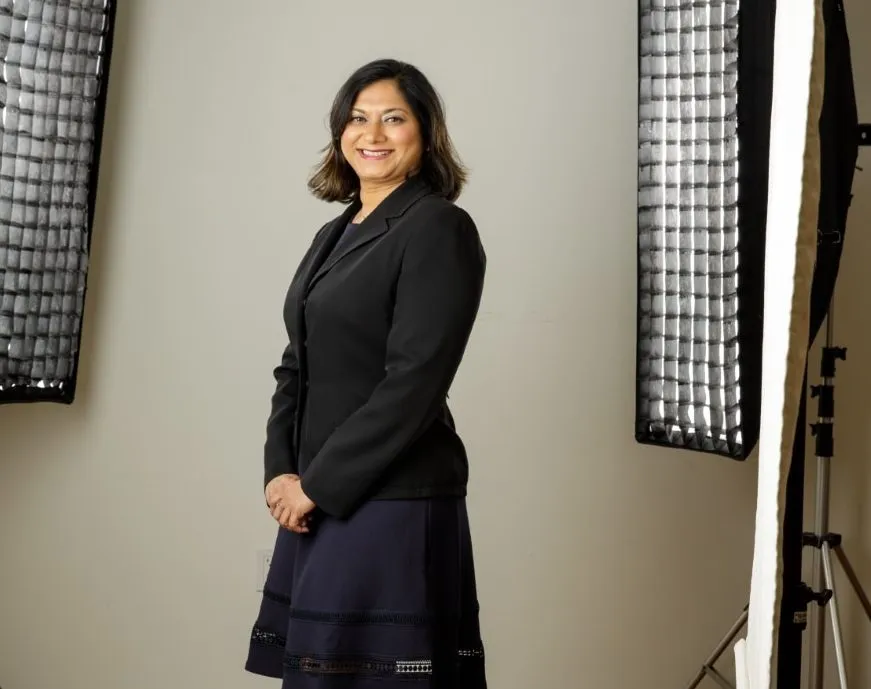 In February 2012, Vora joined Palmer, Lombardi & Donohue LLP in Los Angeles as a litigator, practicing consumer financial services, business and real estate law.
She defended and advised banks, lenders, and servicers on mortgage origination claims involving the defense of the Truth-In-Lending Act, the Real Estate Settling Procedures Act and predatory lending claims. Vora also defended clients against mortgage and credit card servicing claims involving the Fair Credit Reporting Act, the Fair Debt Collection Practices Act, wrongful foreclosure and wrongful eviction cases.
Former Citadel Servicing Corp. CEO Dan Perl hired her to lead the legal department at what now operates as Acra Lending in July 2018.
Though she says her time at the company has been a roller-coaster ride because of a turbulent market, increasing regulations, and the COVID-19 pandemic, Vora  says it was also a wonderful experience because she was able to contribute so much to the company's success.
"I'm very excited by this new opportunity in-house at a leading Los Angeles based bank, but I can't begin to express how much I enjoyed my years at Acra Lending," Vora says. "I had a great team and I know we helped people achieve their dream of getting homes."
Showcase your feature on your website with a custom "As Featured in Vanguard" badge that links directly to your article!
Copy and paste this script into your page coding (ideally right before the closing