Christina Wahlig – Marathon Health
Exercising change in the healthcare arena
Christina Wahlig loves the feeling she gets after a run; the adrenaline flowing, the endorphins giving her that unmistakable "runner's high." She relishes her daily run, which not only offers inspiring views of Vermont's scenic landscape, but also a valuable opportunity to recharge.
As the general counsel for Marathon Health, Wahlig needs all the energy she can get to support the growing health care company's mission of becoming the most trusted provider of onsite, near-site and virtual health care options for U.S. employers.
The COVID-19 pandemic hasn't slowed Marathon Health's—or Wahlig's—pace. In fact, the crisis has accelerated Marathon Health's expansion into virtual care and behavioral health. In addition, Wahlig has had to keep pace with the continually shifting statutes and regulations during the pandemic.
New rules and a new acquisition
"For a while, there were weekly—if not daily—announcements of new or amended laws," she says. "This includes regulatory requirements and guidance around technology use, provider licensing and workplace protocols to support greater access to care and to control the spread of the virus."
In addition to Marathon Health's pandemic-fueled expansion, the company bolstered its 2020 growth with the acquisition of Indianapolis-based OurHealth.
According to Wahlig, the combined company will expand Marathon Health's ability to offer near-site health center options to its employer customers, a strategic complement to Marathon Health's traditional onsite health center model.
For Wahlig, the effort required an array of legal duties that continued well beyond the closing of the transaction—from managing the increased sales volume to supporting the integration of technologies, clinical protocols and employment policies.
With the unexpected hurdles brought about by COVID-19, and the equally daunting challenge of integrating two companies, Wahlig's last few months have been more of a sprint than a jog.
"I really enjoy the range of issues I evaluate during any given day. At this point in my career, I've covered some ground, so it feels good to be able to efficiently knock out solutions on a variety of fronts," she says.
Making at-work health care more accessible
Whether she's laying the legal groundwork for a game-changing merger or shepherding the company through an unprecedented crisis, Wahlig is motivated by two things above all: the passion of her colleagues and Marathon Health's role as a disruptor to the traditional pay-per-visit healthcare paradigm.
She describes the company's model as a win-win for patients and employers. In addition to the physical proximity of the health centers that allow for enhanced access, appointments with Marathon Health providers last an average of 28 minutes—21 minutes longer than those in a traditional hospital setting. That, in turn, means more communication between patients and their provider and a more holistic approach to good health.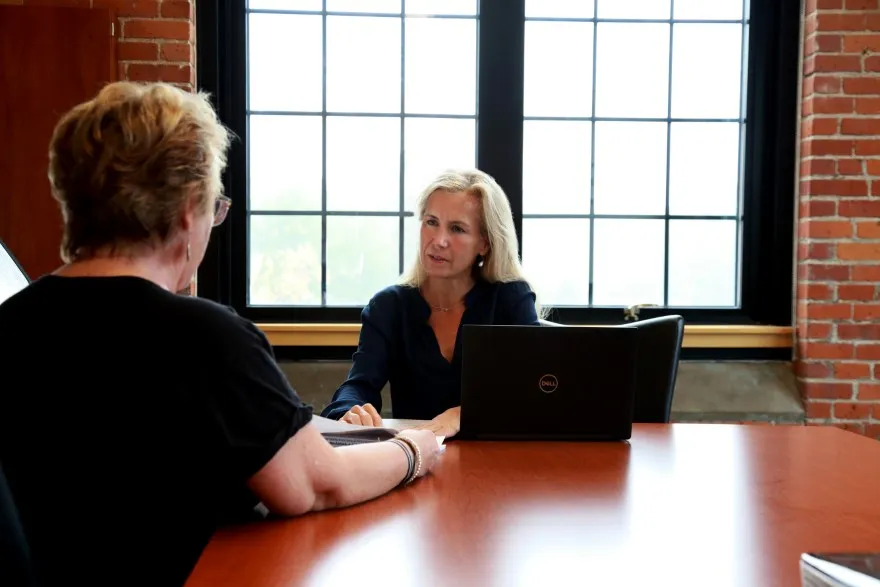 What's more, Marathon Health leverages cutting-edge technology and analytics to engage patients that have—or are at-risk for having—chronic conditions.
"I love talking with our providers and hearing that the 'Marathon Way' is how they always wanted to practice medicine," Wahlig says.
Enhanced accessibility, together with Marathon Health's data-driven and holistic approach, not only provides employers with a healthier, happier and more productive workforce; they also save a substantial amount of money on insurance claims.
"The employer cost savings continually astound me," she says. "We've saved our customers over $1 billion, and we're determined to double that as fast as we can."
Indeed, if anyone can understand the virtue of moving fast—be it on a morning jog, on a corporate pivot or in her career—it's Wahlig.
Covering lots of ground
To say Wahlig has done a lot since graduating from Cornell Law School in 1995 would be an understatement. After earning her J.D., Wahlig was a corporate and securities associate for firms in Chicago and Seattle before moving in-house as senior corporate counsel for InfoSpace in 1999.
"Working at a newly public company during the dotcom boom was really exciting and a time of significant professional growth for me," she says.
Following her stint at InfoSpace, Wahlig chose a completely different and unchartered route and opened her own law firm.  Growing her own law firm was another invaluable experience in her career, and she says she's really proud of what she and her law partner built from scratch.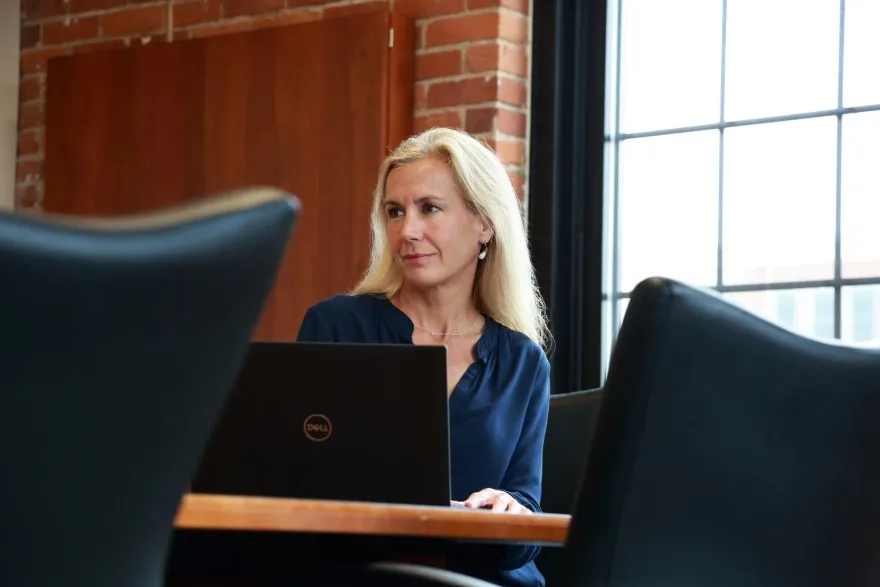 One of Wahlig's clients, Vermont-based MyWebGrocer, kept Wahlig so busy that it just made sense for her to become the company's general counsel. She hit her legal stride at MyWebGrocer, an experience she says prepared her well for future general counsel roles.
When MyWebGrocer was bought by a Florida company, the time was right for Wahlig to make another move—to Marathon Health.
Having a foot in the door
Marathon Health's reputation for exceptional culture and strong mission piqued Wahlig's interest. After nearly two years at the helm of Marathon Health's legal department, Wahlig says that she has the best of both worlds as general counsel: she covers a lot of varied ground but gets to focus on the success of one entity.
"I love being in the healthcare space and supporting a company full of people who are passionate about making people healthy," Wahlig says. "As an attorney, I'm grateful to have such a meaningful dimension to my work."
For a distance runner like Wahlig, some days at Marathon Health definitely feel more like a sprint. Still, she wouldn't trade working in a fast-paced environment—and the endurance it demands.
"Having such a tangible and positive objective certainly motivates me to do whatever I can to help support my colleagues," Wahlig says. "At the end of the day, we're all motivated by the same goal: to improve population health and share our winning model for healthcare."
Wahlig says she appreciates the opportunity to work for a company making a real difference in people's lives. It's a mission that motivates her every morning.
That, and a nice brisk run to kick it all off.
"I feel lucky to be practicing in the dynamic healthcare space at a company on a mission to improve the health and well-being of people across the U.S.," Wahlig says with a smile. "It's tough to beat."
Showcase your feature on your website with a custom "As Featured in Vanguard" badge that links directly to your article!
Copy and paste this script into your page coding (ideally right before the closing