Craig Levine – WASH Multifamily Laundry Systems
Cycling in change
Doing laundry is one of life's necessities. Carrying a handful of quarters around with you—not so much. Online mobile payment apps are helping to change the status quo by eliminating the need for credit and debit cards, in turn making handfuls of quarters (for laundry at least) a thing of the past.
Craig Levine is on a path to help expedite that change. The executive vice president and general counsel of WASH Multifamily Laundry Systems is helping to transition the industry from coins to digital currency.
"The fundamental aspect of what we do may be similar to when we started out in 1947," Levine says, "but we're trying to move the industry forward, modernize business practices. That's the evolution."
New technologies, enhanced service
WASH Multifamily Laundry Systems is North America's largest company providing commercial, common area and campus laundry services. The El Segundo, California-based business serves 80,000 locations across the country, and it's estimated that 7 to 8 million people do their laundry at a WASH facility, Levine notes.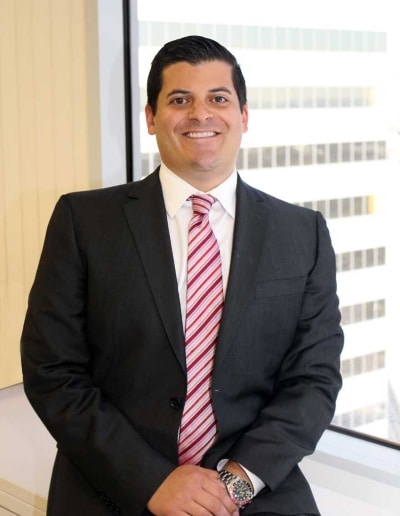 In August, that footprint grew even larger with the company's announcement of a partnership with Hicksville, New York-based Hercules Corp, thus expanding WASH's presence in on-premises commercial laundry services for hotels, gyms and assisted living facilities in New York, New Jersey, Connecticut and Pennsylvania.
It's an exciting time for the company, Levine says—and there's an opportunity to inject a modern approach into an industry that has lagged behind technologically.
To start, the company has been rolling out mobile devices at certain locations; these connect to a mobile app that finds and displays available machines, allows users to choose a machine and send digital payments to it. Customers can also sign up for laundry alerts, report problems and redeem exclusive offers.
Meanwhile, for community managers and owners the company has introduced WASH Concierge Service, an online portal for accessing reports and other helpful resources. The company is also exploring other opportunities, such as digitally enabled on-demand laundry services.
To accommodate these new initiatives and streamline back-end operations, in early 2020 WASH will bring all of its corporate functions under one roof. Its North American headquarters will unite numerous branches, corporate, IT, sales and operations departments in a 140,000-square-foot facility.
Supporting all of this is an "aligned, driven and motivated" senior executive team that's willing to embrace change, Levine says.
"Shepherding" in a cultural transformation
Describing himself as a curious person, Levine has always been attracted to and intrigued by law, and the idea of "providing checks on different power structures." While he acknowledges litigation can be exciting, he describes it as a zero-sum game; he has always had a business mind and an aptitude for mergers and acquisitions work.
The University of Southern California law school graduate began working with WASH in this capacity in 2008 while still in private practice at Jeffer Mangels Butler & Mitchell—performing equity and add-on transactions—before taking the opportunity to go in-house with the company in 2013. His experiences there prepared Levine for the challenges he'd face as general counsel, he says. All told, he has helped lead several billion dollars in transactions and acquisitions throughout the U.S. and Canada.
He started out with a lean department that he took over for the company's U.S. and Canadian general counsels, then in the process of retiring. Six years later, he has built that out to a team of five attorneys and dedicated support staff.
Beyond the digital aspect, the primary efforts have been establishing and updating compliance and governance procedures and helping the company take a measured approached to its steady growth.
Levine says he enjoys being integrated with the business and focusing all of his attention on supporting and enhancing it. It's enabled him to grow as a lawyer and as a business counsel, he says; he emphasizes the importance of being self-aware in his communication—whether he's talking to a board member or a service tech—while making sure he doesn't create fire drills, flat out say no to ideas or "over-lawyer."
He describes himself as a shepherd of cultural transformation: He strives to find a balance between bringing change and technology to the company, while not alienating longtime employees or disregarding WASH's decades-long history.
"We're a service organization—our aspiration is not to be a tech company, but to use technology to be a better service company," Levine says. "It's always about ensuring that we are focused on the customer experience."
Showcase your feature on your website with a custom "As Featured in Vanguard" badge that links directly to your article!
Copy and paste this script into your page coding (ideally right before the closing