Deb Steiner – RR Donnelley & Sons Company (RRD)
A valued counsel
Ask Deb Steiner what inspired her to become a lawyer, and you'll get a response quite different from the range of clichéd answers you're used to hearing.
In fact, she was initially turned off by the idea; a devout Anabaptist, the career path felt contrary to the values she espoused. But she couldn't shake the notion that she should pursue law to help others—and finally realized that she was, as she believed, ordained by a higher power to do so.
Today, she follows that path at RR Donnelley (RRD), where she serves as executive vice president, general counsel, chief compliance officer and corporate secretary. While she acknowledges that working for a Fortune 500 company isn't exactly how she first envisioned making a cultural and societal impact, she stresses that, "I enjoy working with companies and helping them solve problems."
Grounded in purpose
Steiner has a multi-faceted role at RRD, which provides multichannel business communications services and marketing solutions. Offering services around customer relationships, data management, communications, business processes, analytics, creative development and production, RRD's purpose is to "optimize connections between our clients and their customers," she says.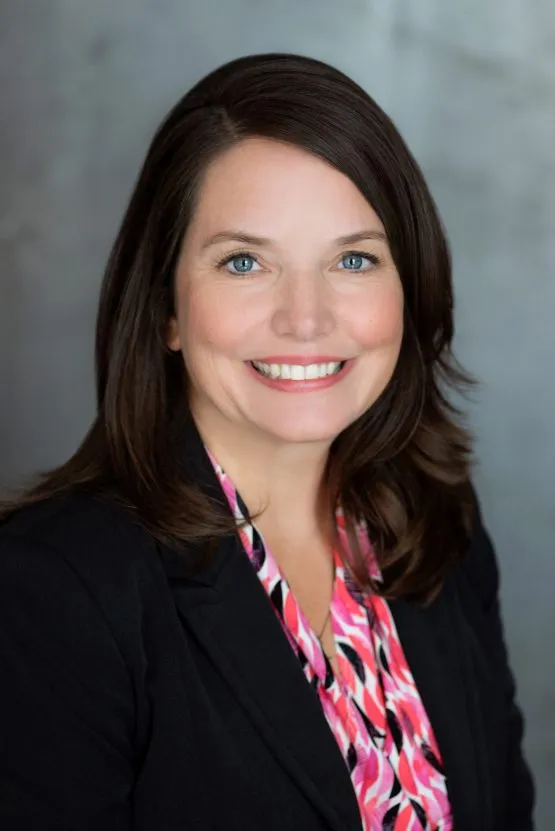 And such connections are integral inside RRD as well as for its clients, notes Steiner, who also directs the Chicago-headquartered company's risk management group, and leads the environmental, health and safety team.
Overseeing 50 employees, Steiner first and foremost emphasizes teamwork. "There are no turf wars here. I hate that stuff," she says. "If we have work to get done, we're going to figure out as a team how to get it done—no matter who takes the lead."
As a leader driven by her faith, she strives to be empathetic, compassionate and responsive—while also trusting in her employees' abilities to self-manage. "I have very, very good teams who do not need me looking over their shoulders day-to-day," she says.
Essential to making this work are authenticity and honesty. "I'll be real with you, [and I] want you to be real with me," Steiner says. "The teams that can say the hard things to one another are always going to be more successful than the ones that have to curb what they're saying."
Nimbleness in response to challenging situations is always important, she notes, but particularly recently, as the company adjusted following the October 2016 spin-offs of two of its business divisions: financial communications and data services; and publishing and retail-centric print services and office products.
"I want my team to be as efficient and effective as it can be—to be a department that drives to answer 'yes' to our business partners, even when the 'yes' is hard to find," she says. RRD is a "dynamic, changing business. Our risk teams need to be able to quickly adjust and course correct in that dynamic environment."
Guided in principle
A graduate of Cornell Law School, she intended to become a therapist. Finally she succumbed to that "nagging feeling" that she should pursue law. Steiner spent several years working for the U.S. Attorney's Office in Chicago, the Illinois Office of Inspector General, and the law firm of Latham and Watkins. She joined RRD in 2012, starting out managing the international platform and performing internal investigations—what she describes as a "good introduction to becoming an in-house lawyer."
Today, she focuses on high-level initiatives across her scope of responsibilities to drive the strategy of RRD.
She balances this with parenting—she is a single mother to three children she adopted, a decision she believes was also divinely-led.
Her first child—now the middle child by age—was born in the U.S. and has significant special needs; her other two are from Uganda and are HIV positive. "It does not take a special person to adopt a child with unique needs… It takes a willing person," she wrote in an article about her experiences for the magazine "Adoption Today."
"Faith is critical to everything I do. It's everything that I am," she says.
It also manifests in her dedication to philanthropic endeavors, including the organization Pure & Faultless. Founded on Biblical principles that true religion is caring for the world's most vulnerable (orphans and widows), the nonprofit undertakes rehabilitation, sponsorship and other humanitarian efforts in Uganda, Ukraine and Rwanda. Specifically, Steiner notes, it is based on the concepts of listening and meeting needs—rather than imposing one's will (however well-intentioned) on the needy.
"The program is driven by the need on the ground, versus 'Here's what I think sitting from my office in Chicago,'" she explains. "The drive is to have professionals in developing countries tell us what they need."
This dovetails with her professional life, where listening—and, more importantly, hearing—is critical. In all aspects, she notes humbly, "I'm always seeking to improve."
Showcase your feature on your website with a custom "As Featured in Vanguard" badge that links directly to your article!
Copy and paste this script into your page coding (ideally right before the closing