Dina Segal
Shining a light on women in law
When Dina Segal's son was three and wondering why his mother wasn't home one particular day, he approached his father with the question: "Why does mommy work all the time?"
Segal's husband responded: "Mommy goes to work because she helps people solve problems; she helps make the world a better place." Those words stuck with the child, and a couple years later, when the lawyer was home sick, her son came to her and earnestly wondered: "You help other people—why can't you just help yourself?"
Segal says the anecdote captures her goal to strike a balance as a mother, a thriving businesswoman and a community leader.
The mother of two sons—ages five and two—is a leader of a growing women's in-house networking and support group, SunLaw, and recently joined Intuit Inc. as Senior Corporate Counsel. For the prior four years, she was senior vice president and deputy general counsel for Renovate America, a fin-tech company providing home improvement financing to property owners and tools to home improvement contractors.
Calling lawyers "forever students," Segal says she strives to always work hard, hone her skills and support others in the community—while being there for family. "I want to continue to reiterate that message with my kids and keep living up to that goal for them," she says.
Helping women grow
As her role as in-house counsel has evolved, she has taken an interest in helping other female in-house lawyers.
Most notably, she is a leader with SunLaw, an organization that supports the advancement of women occupying in-house legal positions. It was founded in the Bay Area of California in 2016, and Segal began assembling members for a new San Diego chapter soon after she became involved two years ago. The growing group has more than 400 members.
As Segal points out, being an in-house attorney isn't at all like being at a law firm. There's often less support, and commonly there isn't another lawyer to immediately turn to. The group was founded to address the unique needs of in-house counsel as well as issues specific to women lawyers in corporate environments.
SunLaw—named for the California connection, but also because "the sun makes everything grow"—supports women in-house through networking and regular formal and informal events. Held regularly, these events include breakfast mingles, fireside chats, book launch parties, as well as presentations on subjects such as being an effective strategist, or the best ways to emulate confidence.
The goal is to share practical tips and advice, trade questions and answers, perform salary surveys, and provide advancement and mentorship opportunities, Segal explains.
"If you walk into one of our events, you'll see more people hugging than shaking hands," Segal says. "It's a warm, positive, supportive environment."
In fact, she says, it's the most supportive organization she's ever been a part of. "Without a doubt," the goal is to broaden nationally and potentially internationally, she says, and the organization is also exploring becoming a nonprofit and offering internship programs with local law schools.
Still, no matter what kind of growth occurs, she emphasizes, "we will work very hard to keep our inclusive, positive, professional development atmosphere."
Passion, perseverance, hard work
As for her introduction to Renovate America? It all started with a phone call from an unknown number. It turned out to be a recruiter for Renovate America.
Once she learned about the company, its platform, offerings, and goals, "I really took a leap of faith," she said. "What made me fall in love with the company was that it really felt like it was creating an innovative vision for financing. I was hungry to work closely with the product and technology teams to build up something."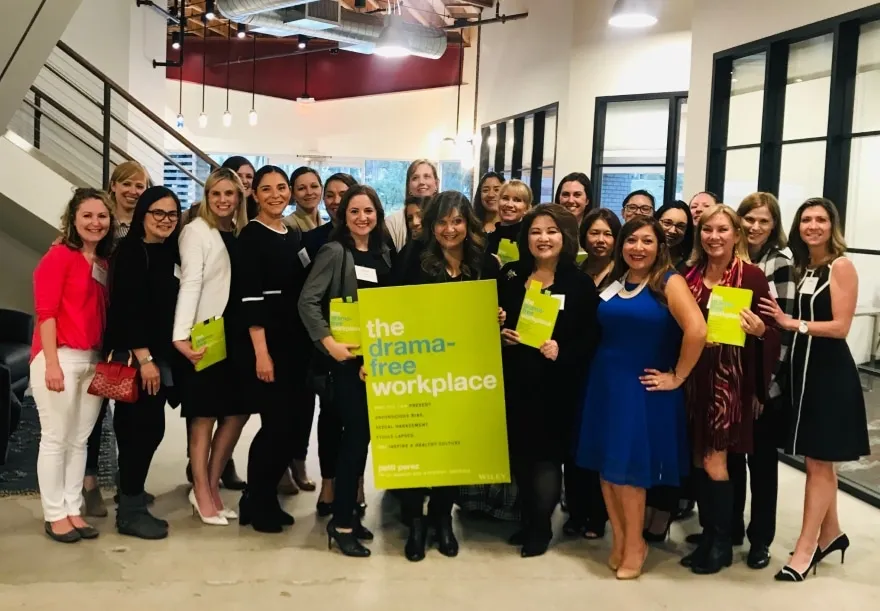 Renovate America's platform has been used by more than 100,000 homeowners throughout California, Missouri and Florida to fund energy-efficient home improvement projects. At Renovate, Segal led commercial, product and expansion work, handling matters around strategic transactions, commercial agreements and government relationships. She also dealt with regulatory environment on an industry-wide level, helping to push compliance and public policy initiatives.
Her strong foundation helped get her where she is today, she says; inspired by her grandfather, who was a prominent attorney in the Ukraine before immigrating to the U.S., Segal began her legal career at Winston and Strawn LLP in San Francisco. Working as a tax and litigation associate for the international law firm, she dealt with anti-trust, arbitration, municipal bankruptcy, and state and local tax matters.
Later, as an associate at corporate firm Sheppard Mullin Richter Hampton LLP, Segal handled commercial real estate, commercial agreements, mergers and acquisitions, and strategic ventures.
Today, she relishes the opportunity to not simply interpret the law, but to be a part of larger goals and purpose, as well as broader public policy initiatives. She is also excited to work in the area of product support.
"I'm on the ground, with the teams, rolling up my sleeves, trying to figure out how to make the product compliant, make sense—how to make it work," she says. "It's being more than just a lawyer. It's being able to build something that has real vision and purpose. It's fun and interesting, and frankly exciting."
And she loves to share that excitement—with her colleagues, her supportive network, and, most especially, with her family.
Showcase your feature on your website with a custom "As Featured in Vanguard" badge that links directly to your article!
Copy and paste this script into your page coding (ideally right before the closing