Diego Kother – AFP Capital
AFP Capital legal leader merges law and finance expertise to manage pensions
Diego Kother is nowhere near retirement age, but retirement is always on his mind.
That's not because he's looking to leave AFP Capital for new personal adventures or to sink his toes into the sand at a beach.
It's because Kother is head of legal for investments at AFP Capital, a Chilean investment firm that manages $35 billion in private pension funds.
Leading a team of seven, Kother provides legal advice and counsel to support AFP's pension funds. However, he says he and his team aren't limited to legal analysis and insight—they also have the financial expertise to advise on whether an investment opportunity is beneficial to pension holders.
"We do the extensive review on investments. We need to provide strong corporate governance and avoid reputational harm," Kother says. "We've developed a team with high expertise in these matters in a lot of jurisdictions and we can avoid excessive costs and deliver quality like an investment adviser."
More investments, more reforms
Headquartered in Santiago, AFP Capital was founded in 1981, shortly after Chile legalized its pension system of voluntary independent investment accounts. In 2011, the company was acquired by Grupo SURA, an investment company that also operates in Mexico and Peru. AFP Capital currently manages pension funds for more than 1.5 million clients.
Changes to the country's pension system, including allowing more direct investment in foreign alternative assets funds in 2018, and the amount Chilean pensions can be invested in certain asset classes, have added more investment opportunities as well as more complexity to Kother's responsibilities, he says.
"The big challenge is developing the evaluation metrics for making the investments," he explains. "We need to know if an opportunity is a good one, and how to compare it in terms in prior opportunities from the legal perspective."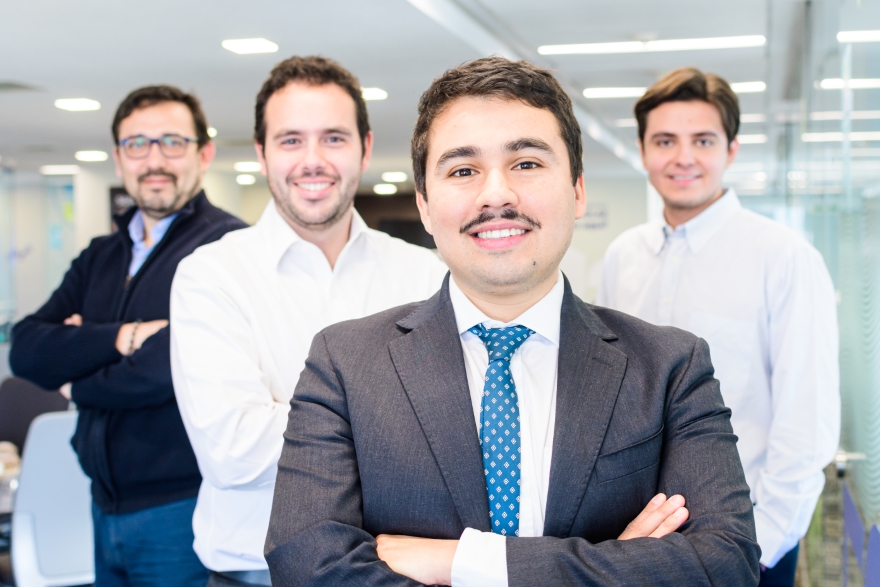 Pension reforms enacted during the COVID-19 pandemic have presented challenges, too. For instance, after the pandemic arrived, the government allowed people to withdraw as much as 10 percent of their pension savings before reaching the ages of 65 for men and 60 for women. While it was expected to be an emergency measure, two additional 10 percent withdrawals were allowed between 2020 and 2021. Another withdrawal has been debated by lawmakers this year.
Kother says he and his team have been challenged as they set up AFP Capital's system for allowing early fund withdrawals and worked with government regulators to ensure they're complying with new regulations. They've also had to manage litigation that's occurred as a result of the law changes.
The reforms and changes aren't likely done, either. In 2022, President Gabriel Boric led efforts to increase the levels on contributions to pension funds which were also tied into a new proposed constitution for Chile.
However, in September 2022, only 38 percent of Chileans voted in favor of the new constitution. So, in November, Boric introduced pension reform legislation on his own. The proposed reforms, which were yet to be passed by the nation's Parliament when Kother chatted with Vanguard in April, include requiring employers to contribute 6 percent of their employee's salaries to a state-operated social security program.
Kother adds the proposed pension reforms could also allow employees to choose privately held pension funds and managers. However, the government would administer paying pensions and granting other benefits to retirees would be done by the state.
"Even though this proposed reform is not ideal since it would create a state monopoly for the operational part of the business, it's clear that managing pension funds is something that privately-owned companies will still be able to do," Kother says. "The challenge will be to adapt to the new rules while maintaining the high quality that characterizes our legal advice."
Ready for more changes
Kother aspired to become an attorney when he was growing up in Concepción, a Chilean city of more than 200,000 people that's 500 kilometers—310 miles—from Santiago. However, he didn't anticipate working in complex international finance matters while also taking on such heavy compliance responsibilities.
"I kind of assumed I might end up as a local lawyer dedicated to litigation and common corporate affairs, this is something completely different," he says. "This is a field that isn't common to lawyers, that's a challenge in itself."
He earned his law degree from Universidad de Concepción in 2015, and two Master of International Law degrees in a joint program with Universidad de Chile and Heidelberg University in Germany in 2022.
While at Universidad de Concepción, Kother was active in sports and was president of Movimiento Gremial Universidad de Concepción from 2011 to 2013. The student group advocates for human dignity, freedom and the principle of the state being subsidiary to its citizens and the associations they form. He also served as a student assistant to his peers.
After earning his law degree, Kother became an associate at the law firm of Larrain y Asociados Abogados in Mach 2016. He joined AFP Capital in December 2018 and was promoted to his current position in November 2020.
In his free time, Kother, now a Santiago resident, is an avid tennis player who also enjoys spending time with his family.
As Chilean pension laws and regulations change and new investment opportunities arise, he says he and his legal team will continue to provide legal and financial guidance and expertise while understanding AFP Capital's mission.
"We know what we do is crucial for people and how they can retire," Kother says. "It pushes us to make our jobs better every day."
View this feature in the Vanguard Summer I 2023 Edition here.
Showcase your feature on your website with a custom "As Featured in Vanguard" badge that links directly to your article!
Copy and paste this script into your page coding (ideally right before the closing