Lucy Andre – Stadler US
Chief of staff shapes youngsters for a brighter future
When Lucy Andre was mulling a move to an in-house counsel role, her father, who passed away soon thereafter, gave her valuable advice. He had run a company, and he'd had a close relationship with his general counsel.
"You know, Lucy," he said, "so far in your career, people have come to you with questions and you have told them whether or not they can do what they want to do. When you move in-house, that's not your role anymore… There's no more 'no' in your vocabulary."
That was eye-opening for Andre. But it didn't stop her from going in-house. And today, as chief of staff and general counsel for Stadler US, the American branch of the Switzerland-based passenger train manufacturer, she has to be more creative than she did at a law firm, where she had the luxury of shooting ideas down.
Andre's dad, whom she calls "the ultimate career coach," also gave her another piece of advice: A corporation is like a mountain built of people. They're each doing their part to hold the mountain up, with the CEO at the peak. But when stuff rains down, the CEO is the first hit, and then everyone else gets hit. A good general counsel stands beside the CEO and holds the umbrella.
"You just remember to hold that umbrella, and hold it well," Andre's father told her, knowing intuitively where his daughter's career was headed.
Shaping the next generation
At Stadler, Andre is exuberant about everything she does, but gets especially animated talking about her company's apprenticeship program in Salt Lake City. It's not just about building a talent pipeline; it's about giving kids career choices and getting Americans to rethink their attitudes toward vocational education.
To develop the program, Stadler US partnered with Salt Lake City School District, a K-12 education system, with Salt Lake Community College and with the state of Utah. Together, they launched a program based on the model in Europe, where apprenticeships are more valued and entrenched. The program lasts three years. Students apply in their junior year of high school, and Stadler selects 12 to 18 apprentices.
The apprentices have an alternating schedule: on A days, they finish high school and then attend community college; on B days, they're with Stadler, on either the electrical or the mechanical track. They learn how to build a resume, talk to adults and compile a presentation. They also learn trade skills and gain manufacturing knowledge, including wiring a train, testing material and installing components. Stadler pays their tuition, and at the end of the three years, they earn an associate of applied science in advanced manufacturing.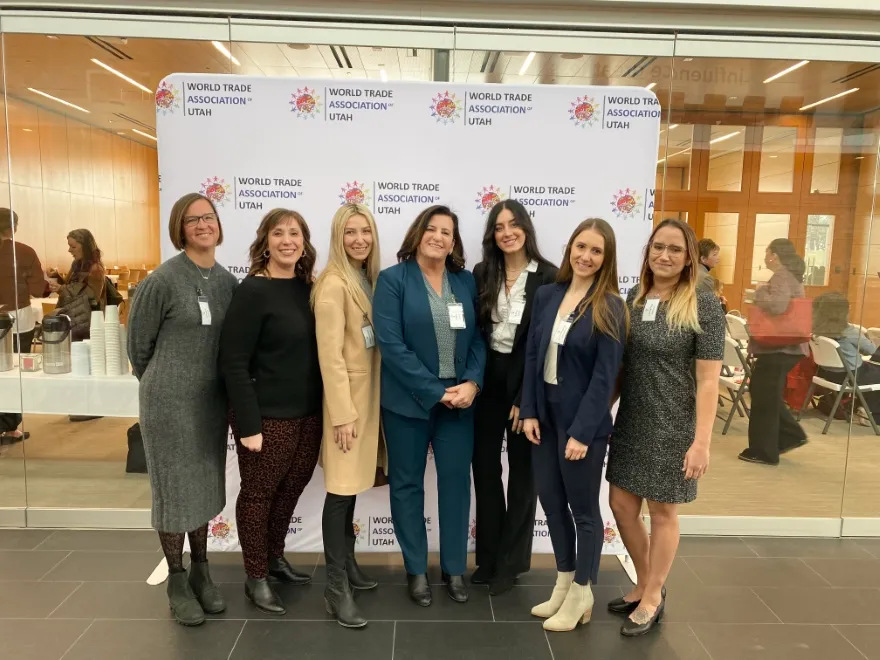 The first group of apprentices graduated last year, and the selection process is now underway for the fifth group of apprentices. Andre says the state of Utah loved the program so much it established a broader apprenticeship program called Talent Ready Apprenticeship Connection. As for Stadler's program, it has since expanded to include more school districts in the area.
"There are some things we've learned through this process that we didn't expect to learn," Andre says. "One was, we didn't realize how invested our workforce would be in these kids, and that's been a fun thing to watch. Another is that these kids are seeing a broader future."
While some kids have graduated to become production team members, others are working toward engineering degrees; one has moved into procurement; and another is pursuing an accounting degree. There will be jobs waiting for all of them at Stadler, but Andre says the company always expected to have to compete for the graduates.
Cutting-edge trains
When Andre isn't helping oversee the apprenticeship program, she's juggling a bevy of other responsibilities, among them fostering client relationships. Two particular relationships that she's cultivated have led to major projects for Stadler US. One involves a hydrogen-powered train being delivered to the San Bernardino County Transportation Authority.
Stadler had already been making diesel trains for the SBCTA. But recently, the transit agency decided it wanted to develop a zero-emissions fleet. So, SBCTA officials reached out to Stadler.
"I really have to give them kudos because they are innovative and brave and wanted to be the leader in trying to find a solution that is zero-emissions and provides excellent service," Andre said. "They wanted to be the first in the nation—and they are."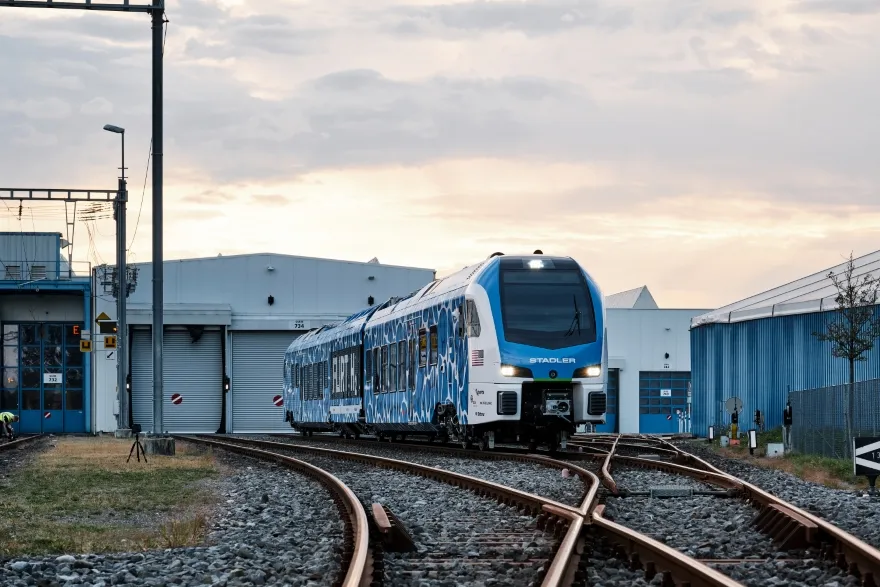 The next time the SBCTA ordered trains from Stadler, it asked for one hydrogen-powered train. The agency secured a grant from the state of California, put together other funding sources and brought its plans to Stadler, which was happy to oblige.
America's first hydrogen-powered commuter train has been manufactured in Switzerland and, as of March 2023, is completing testing in Europe. It should be shipped to the US for additional testing this summer and will go into revenue service shortly thereafter.
Meanwhile, Andre has also been working with MARTA, Atlanta's transit agency, on new trains. Stadler recently co-hosted a virtual reality event with MARTA in which stakeholders and the public could put on VR goggles and walk through a mock-up of the train in Stadler's factory.
"They are just masterful at public engagement," Andre says of MARTA. "They brought out their public safety people, the ADA community, their train operators and other stakeholders, and they had them all put on the VR goggles and sit in this mock-up to make sure it was going to be everything they needed."
Acting on feedback from MARTA's constituents, Stadler moved the location of some of the wheelchair straps, among other things.
Comprehensive counsel
Andre is a graduate of Webster Vienna Private University, where she earned her B.S. and fell in love with Vienna, and the University of Utah's S.J. Quinney College of Law.
She joined Stadler in 2016 after working at the firm Callister Nebeker & McCullough and holding several corporate roles, most recently at Ken Garff Automotive.
Deciding to become an in-house counsel was a turning point for Andre, who says she had "the same sort of early jobs that most people do to gain experience in a courtroom and at a law firm." But the general counsel role represented a different kind of challenge: in-depth and focused on just one client.
"One thing I love about my job is that I don't just have the role of the general counsel, I'm also the chief of staff, which means that I really get to see projects from the very beginning to the very end," Andre says. "I'm not one of those lawyers who negotiates the deal and then turns it over to project management. I get to really be part of that."
It's been a fun ride so far, she says. And there's more work yet to do.
View this feature in the Vanguard Summer I 2023 Edition here.
Showcase your feature on your website with a custom "As Featured in Vanguard" badge that links directly to your article!
Copy and paste this script into your page coding (ideally right before the closing