Edward A. Sturchio – Immatics Biotechnologies
GC makes a science of advising biotech companies
Edward Sturchio doesn't spend his time in a lab like the researchers, technicians and scientists responsible for the life-saving innovations developed by the biotechnology companies he works for. But he has made a science of advising and growing those companies.
As he chatted with Vanguard in June 2020, Sturchio was enjoying his second day as the new general counsel and corporate secretary at Immatics N.V. and feeling very much back at home in the industry.
"I've always had the deep pharma background, but you rarely find a biotech general counsel who also has my securities and corporate experience," Sturchio says. "I'm a business lawyer and 99 percent of what I do has nothing to do with practicing law."
Hard science, strong guidance
Founded in Germany in 2000 as a spinoff from a laboratory at the University of Tübingen, and now listed on the Nasdaq Stock Market, Immatics develops therapies that reprogram the body's own immune system to detect, target and destroy cancer cells.
The company brings together a breadth of proprietary technologies that can identify true targets in tumor tissues and engineer T cells (the body's specialized immune surveillance cells) with the right T cell receptor to specifically bind and destroy cancer cells but not healthy cells.
Immatics presently has four products in clinical trials as part of the U.S. Food and Drug Administration approval process and has several active clinical trial sites in the U.S. and Europe.
The company's product pipeline was also the foundation of Immatics' deal—that Sturchio helped close on July 1—with Arya Sciences Acquisition Corp.
"It's effectively an IPO through a special purpose acquisition company, which is a listed 'blank check' company established by a fund or bank with the major purpose to merge with an already operating private company like Immatics," Sturchio explains.
Sturchio says his role at Immatics, which garnered $253 million in new investment in the deal, will be to help steward the public company's cultural transformation process while also helping leadership and the company board understand their responsibilities to investors and how to comply with U.S. securities regulations.
Into legal realms
"I approach companies like an investor," Sturchio says. "I look for great science, strong leadership, marquee investors and its growth mode."
He's no stranger to any of the processes. While he always wants to be part of emerging companies offering innovative approaches to health care and life sciences, he's recently been part of companies with lead assets that treat both widespread and very rare conditions and diseases.
"Although I don't profess to know or understand every aspect of it, the science is really fascinating to me," he adds. "And as the company focuses on getting the drug down the regulatory pathway, everyone's looking to accomplish the same goal. It's an energy you can't replicate in a law firm."
Before joining Immatics, Sturchio was a senior vice president, general counsel and corporate secretary at Abeona Therapeutics, a publicly traded cell and gene therapy company creating therapies to treat skin conditions and a syndrome that prevents a child's body from breaking down certain carbohydrates.
Those therapies are also in clinical trials, according to the company website. Though Abeona is addressing some rare health disorders, its work and a chance to pitch in on company growth were the allure for Sturchio.
Making a big deal
The realm of Sturchio's work with pharma and life science companies includes board matters, securities, M&A, FDA, contract management, IP, commercial and HR matters.
But the juice of it comes in using his expertise in securities law and public company strategy to move organizations ahead, even as it can require some deft explanations to leadership and an employee base more accustomed to the inner workings of a small private company, he says.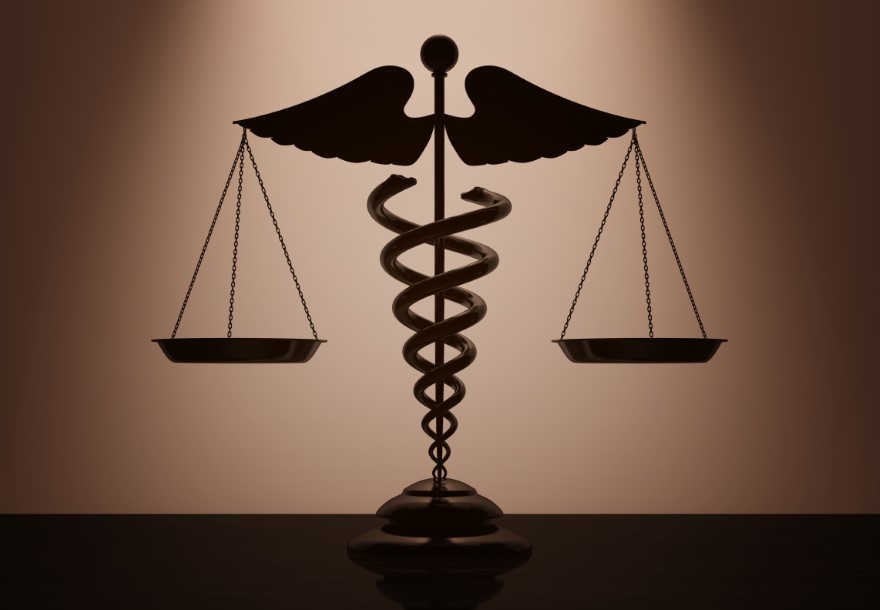 Prior to joining Abeona, Sturchio was global general counsel for Advanced Accelerator Applications. There he built a legal team with more than 10 professionals as part of its growth in the complex realm of nuclear medicine.
Founded in Europe in 2002, AAA's global work includes diagnostic and treatment therapies in nuclear medicine for cancer, cardiovascular and neurological disorders in their early stages.
"All our products were literally radioactive," Sturchio recalls, which added a layer of complexity to his already broad responsibilities across the company's 21 sites in 13 countries.
It's lead product, Lutathera, treats gastroenteropancreatic neuroendocrine tumors, which caused the death of Apple founder Steve Jobs in 2011.

AAA opened its first U.S. manufacturing and distribution site in New Jersey in 2016. It was also raising $172 million in investment capital and attracted the attention of pharma giant Novartis. Sturchio was part of the leadership team that completed the $4 billion buyout in January 2018.
"There were monthslong negotiations," he says. "But it was about as friendly a deal as you could have asked for on a deal of that size."
The counsel's role
That the transactions appeal to Sturchio as much as the science goes a bit against tradition—he's from a family of surgeons and healthcare practitioners.
Raised in northern New Jersey, Sturchio earned his bachelor's in psychology from Villanova University in 1997. But he was more interested in law, going on to earn a J.D. as a merit scholar from Seton Hall University in 2000.
After a year clerking for New Jersey Superior Court Justice Francine A. Schott, Sturchio spent the next 15 years at private firms in the New York area.
His expertise in corporate securities opened the door at AAA in 2016, and he has been in-house ever since.
Away from the office, Sturchio loves nothing more than a day on the greens. He's played more than 10,000 rounds of golf with his father, the two having teed it up on renowned courses such as Pebble Beach and Spyglass, he says.
In-house work will continue to be par for the course for him, too. When he talks about the general counsel role, Sturchio draws from the thoughts of Merck CEO Kenneth Frazier who previously served as its general counsel.
"When you slice the cake, the GC has a top down view of every layer of the company and the things going on inside those layers," Sturchio says. "You have to be the central repository of real time, cross-functional information. You need the ability to be the strategic advisor based on aggregated experiential data while never losing sight of the company's objectives."
Showcase your feature on your website with a custom "As Featured in Vanguard" badge that links directly to your article!
Copy and paste this script into your page coding (ideally right before the closing