Gloria Loza Murrugarra – Avianca
Lessening the legal baggage
When Gloria Loza Murrugarra arrives at Peru's Jorge Chávez International Airport, she's fully prepared to stand at the security checkpoint for at least two hours.
Only, the wait isn't due to the usual holdups—having to unlace her shoes, removing her laptop, having to walk through the metal detector five times. Rather, Loza is here by choice, to see exactly how the airport's security service works: who does what, which tools and technologies are involved and—most importantly—where the inefficiencies lie.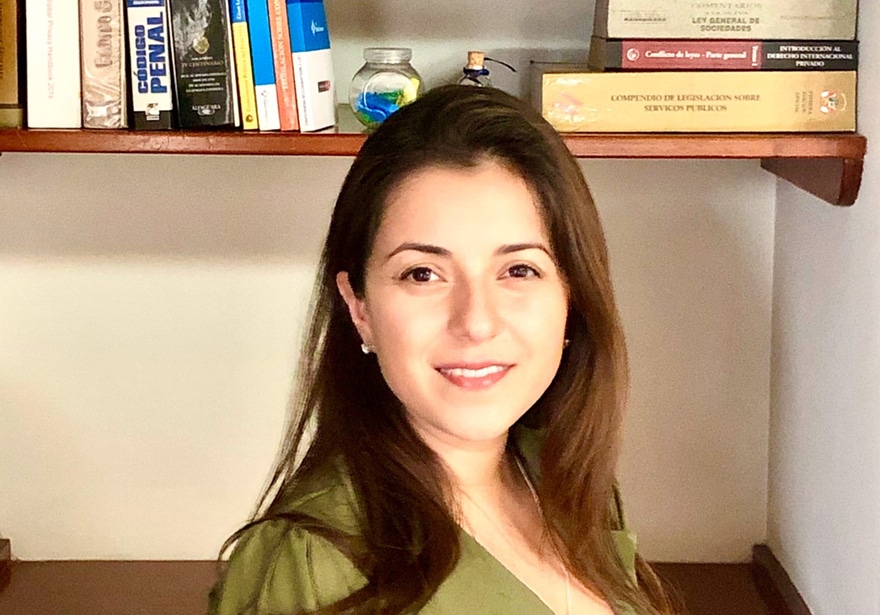 It's not quite the research Loza envisioned when she joined the Peruvian arm of the Colombian-based airline Avianca as general counsel in 2017. Then again, there's little about the Peruvian aviation industry that runs according to script.
"In most countries, security is provided by the airport itself, often with the help of government agencies—like in the U.S.," Loza explains. "In Peru, the government has left it up to the airlines to handle security, so each airline is responsible for conducting their baggage checks. So we have to ensure the safest service we can obtain; we think that service can be better."
Lessening the baggage
By the time Loza was hired, Avianca was already lobbying for more coherent and consistent guidelines, primarily through its role in the Association of International Peruvian Airlines (AETAI), for which Loza served as president for more than a year.
The goal, Loza says, was to encourage every airline operating in Peru to submit proposals for what they thought an ideal security service would look like: the number of metal detectors and bag scanners, personnel numbers and so on. With that feedback, the AETAI would be able to create uniform requirements for each vendor.
After researching the processes and protocols for bag inspections, the AETAI was able to gather representatives from various airlines to make a series of recommendations for the proposed contract: improving the role of the agent in charge of the scan process, optimization of safety criteria (such as bags scanned per passenger), and so on.
"We wanted to give every airline a chance to enhance the security process and also to save money, but we also needed to be compliant with the law," Loza recalls. "As part of the association, Avianca has a direct connection with the government agencies and the airport representatives. Our goal was to exceed expectations on all sides, and we continue to play a leading role."
Team players
Once all the airlines were on the same page, they and Loza worked closely with the country's infrastructure authority to begin with the process of the new guidelines and fees.
One area of contention involved commercial fees charged by Lima's airport (a concession granted by the Peruvian government). However, because Peruvian regulations forbid airports from charging commercial fees where the infrastructure is limited, Loza and her colleagues focused their efforts on proving the undue burdens placed on carriers.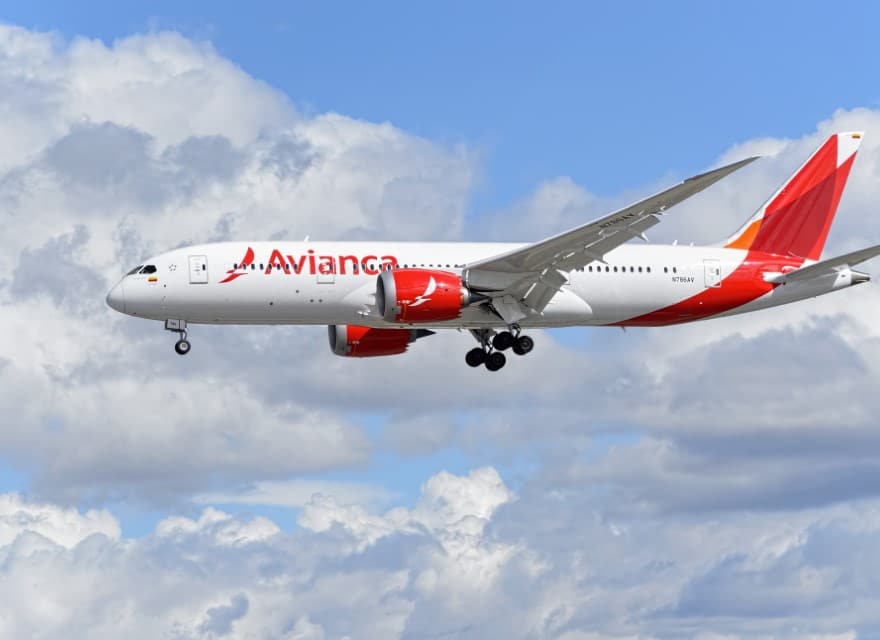 "Of course the airport has to earn money. At the same time, we couldn't approach suppliers without knowing exactly what the economics would look like," Loza says. "We're still negotiating the specifics, but we're confident we'll come to an agreement everyone can live with."
According to Loza, the plan is to have a new airport security framework in place by the end of the year, with the potential to save millions of dollars across the industry—and even more if the model is exported to other Latin American airlines.
Halls of power
The new IATA security agreement isn't the only project where Loza has had to don her lobbying hat, however. Not long after joining the company, Loza was tasked with looking for ways that Peru could improve airline accessibility within the country: reducing the financial costs for the temporary Importation of aircraft, ensuring that airport itineraries are better organized—all with the aim of improving Peru's tourism trade.
"We have an election coming up next year, so a lot of people don't want to be viewed as helping the airlines," Loza explains. "So it's required a lot of back and forth. We think that, for example, by going back to what was valid in 2015, when airlines didn't have to pay this extra cost for the temporary importation of aircrafts , this will help encourage more tourism, which benefits all airlines—including ours, and of course to all the passengers."
According to Loza, the initiative is part and parcel of a broader effort to create a business-friendly legal department: one that's involved in all matters large and small, and across the company ecosystem. Anti-money laundering efforts, data privacy, consumer protection initiatives: Loza has a hand in all of it.
"In-house lawyers don't just do contracts anymore; our role has to be much bigger than that," Loza says. "The goal is to make sure that Avianca is operating according to the highest possible standards."
It's the kind of diligence that's defined Loza's career—and was instilled early on.
Learning from the best
As a child, Loza vividly recalls shadowing her father, a prominent Lima attorney, for daylong shifts at his office—sometimes from 8 in the morning until 10 at night.
"He would always try to explain cases in ways that were interesting, even making jokes," Loza recalls. "But the thing I remember most is that he never gave me the answers. He gave me the tools to find the answers. It was a very effective method of teaching, which I didn´t notice until I was in college."
After graduating from Pontificia Universidad Catolica del Peru in 2010, Loza went immediately in-house, as a legal counsel for Lan Airlines. There, she oversaw all manner of corporate and operational matters, from creating contracts to strengthening consumer protections to managing the entire certification of a new airline for its operation in Peru.
In 2012, she was promoted to head of aviation and regulatory law for the airline's Peruvian subsidiary, where she was the primary lawyer in charge of counseling the business on both commercial and regulatory matters.
In 2016, eager to bolster her legal bona fides, Loza left her position at Indra Peru to enroll at the University of California Los Angeles, where she earned her master's in law—and learned a lot about herself.
"California was a dream come true," Loza recalls. "Not only did I get an excellent education; I experienced so much personal growth, and met a lot of people from other countries. Today I call them my international family."
In 2017, Loza joined Avianca. Since then, she has strived to make the legal department a boon—rather than a burden—to the company's broader business goals. All while abiding by what has become a kind of career mantra: Always think three steps ahead, and never stop learning.
"As an in-house lawyer, you learn how to be business-focused, but not only for the sake of profits," Loza says "You realize that people depend on their jobs, and making a bigger company will create more hiring opportunities, which means more families with access to education, health and many more benefits. It feels so good to help others have that opportunity and make a positive impact on society."
Showcase your feature on your website with a custom "As Featured in Vanguard" badge that links directly to your article!
Copy and paste this script into your page coding (ideally right before the closing