GPD Group
First-time general counsel juggles legal team, MBA and two children
Jackie Bennett may be young for a general counsel, but she got her start in the engineering industry at the far younger age of 10, so she's never been one to let her freshness hold her back.
Bennett's father was an engineer and, as a kid, she spent her summers at the engineering firm, doing odd jobs like reviewing bid documents and putting together bid packages. That was before the internet, so it involved a lot of printing and hole-punching of physical documents.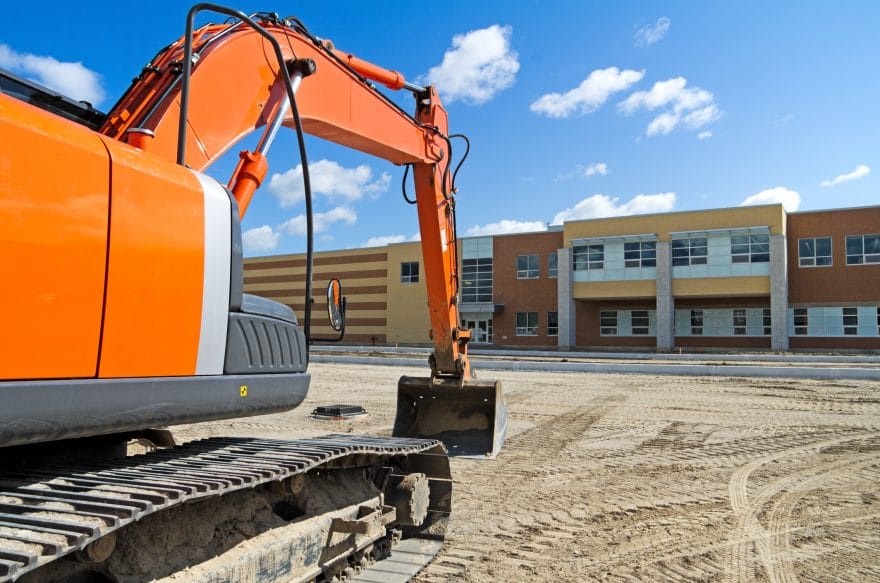 At the time, Bennett didn't necessarily think she'd enter the engineering field, "but it makes sense now in hindsight," she says.
Today, Bennett is general counsel for GPD Group, an Akron, Ohio-based architectural, engineering and planning firm that's active throughout the U.S., Canada and Mexico. She's wrapping up her MBA coursework, and she's a mom of two.
From the ground, up
 Bennett appreciates being in the engineering field. "It's unique," she says. "The people I get to work with and the firm that I work with, they make something out of nothing."
Bennett's colleagues aren't the only ones who build something out of nothing, though. She was the first in-house legal counsel at GPD Group, and, since joining the firm four years ago, she's built a three-person legal department; she's searching for a fourth team member.
GPD Group as a whole has grown significantly. When Bennett joined, the firm had 350 employees and 10 offices across the country with headquarters located in Akron, Ohio. Now, it is approaching 600 employees in 13 offices in the U.S., and a presence in both Canada and Mexico. Its engineers, architects, interior designers, land surveyors, landscape architects, environmentalists and geo-technicians serve a wide range of industries, and its work is distributed between the public and private sectors.
"With that growth, there's a lot of opportunity within the firm," Bennett says. "We're picking up new markets; it's a good place for me, as a young attorney, to be part of."
Open to questions
Bennett is the first to admit she doesn't have decades of experience like many general counsels, but is fortunate her senior leadership is willing to mentor. And she knows how to pay attention.
"You need to know how to ask the right questions, and I think that's somewhere I've found a good niche," she says. "I've never been afraid to ask questions and use those around me as a resource, just like I'm a resource to them."
Bennett is grateful for the culture at GPD Group, which she describes as open, and where she feels empowered to make the decisions she sees fit, even when they may be a little different.
Before joining GPD Group, Bennett was used to closing her office door and keeping her nose down all day long. In her first couple of weeks at GPD Group, she did the same, but then someone, noting the closed door, asked her if something was wrong. No, she told them, she was just working. They explained that here, people left their doors open.
"That was the start of the shift," she says. "Physically the door is open, but it means something much more."
Now, Bennett embraces the open-door policy and wouldn't have it any other way.
Welcoming surprises
Rarely does a week pass when someone doesn't come into Bennett's office and surprise her. It's not unusual for someone to phone, asking if the company can work in Germany or Guantanamo Bay. She says that's a good thing; it's a sign the company is growing and trying new things.
"You do get pulled in a lot of different ways, and you can expect that every day," Bennett says, honestly. "But I think the importance is so much more valuable than any downside to getting interrupted a few times. I'm only getting interrupted because somebody needs the help, so helping them is the easy answer."
Internationally, and even domestically, when GPD Group expands, it must learn to support new and different clients as well as diverse claim types, which vary from region to region depending on different laws and other local considerations.
"Because we work in many different markets, we have to stay on our toes," Bennett says.
In Akron, Ohio, the firm created a master plan for the Akron Public School District-Wide Program, which included details for constructing 42 new buildings, renovating 14 buildings and decommissioning another two. Meanwhile, in Cleveland, Ohio, GPD helped redevelop a former 22-acre, heavy-industrial location into an entertainment district with an upscale residential building, office tower, hotel, and restaurants and entertainment venues; and GPD has been providing architectural and engineering services to Taco Bell and Yum! for more than 25 years.
A lifelong learner
To keep up, Bennett is constantly seeking more education. She travels often to meet with different industry coalitions and professional development groups, which provide a platform to discuss legal issues in the engineering and architecture fields. In addition, Bennett is completing coursework for her MBA. "I'm not counting down the days or anything," she jokes.
But in all seriousness, her MBA education has given Bennett more appreciation for the business side of things and helped her see the big picture.
"To make the most informed legal decisions, it's good to have a good business decision base," she says. "And I think it will help me switch between roles. As in-house [counsel], I feel that you're not 100 percent a legal person. Sometimes you're a businessperson."
So, how does a young attorney manage her role as general counsel, pursue an MBA and care for two children?
"I don't sleep much," Bennett says, laughing. "But I have a great support group at home. My husband and my family are incredible—I had to take a little bit of time away from them, and I guess I'm just pretty fortunate that, on my professional side and on my personal side, I have great support groups."
Showcase your feature on your website with a custom "As Featured in Vanguard" badge that links directly to your article!
Copy and paste this script into your page coding (ideally right before the closing