Graham Robson – Wellington-Altus Private Wealth
GC makes compliance part of investment 'rocket ship'
It wasn't as though Graham Robson locked himself in his office with no intention of ever leaving.
But during those heady days in 2017, just as Wellington-Altus Private Wealth was launching in Winnipeg, the prospect of building its legal department in tandem with the company's assets under administration, made for a once-in-a-lifetime opportunity and challenge.
So there were no days off for Robson, the firm's chief compliance officer and general counsel, who immersed himself in developing the compliance and legal infrastructure to support the rapid growth of the business, while working as a member of the firm's executive team on formulating and implementing business strategy.
The results leave him with no regrets.
"I like to say it's more than just my humor and good looks," Robson jokes. "What I bring is a fairly broad background and areas of expertise. Managing and leveraging the growth—going for a ride on a rocket ship with people you care about is what it's all about."
Experience and growth
Founded in April 2017 (which included the acquisition of an existing investment dealer in Toronto), Wellington-Altus began with assets under administration of just under $2 billion. Three years later it's increased to $10 billion, Robson says.
In that time, the firm has also expanded to more than 25 offices from coast to coast in Canada, with the number of employees growing from about 25 to more than 300.
The company is rooted in a wealth of experience, Robson says. Its founders started Wellington West Capital in 1992, which was sold to National Bank Financial in 2011. The group stayed five years after the acquisition before they decided to strike out on their own again—and made Robson their first hire and first employee shareholder.
Robson's guidance and input has been a contributing factor to the company's growth, thanks in part to his work providing reassurance and solutions to large prospective investment advisor teams. They want comfort in knowing that the firm's compliance structure is robust, flexible and will add value to the enterprise, he says.
Wellington-Altus has also grown by acquisition. In January 2020, the company closed its acquisition of Calgary-based TriVest Wealth Counsel Ltd., a deal stewarded by Robson that resulted in the launch of a new subsidiary—Wellington-Altus Private Counsel—focusing on the investment counsel portfolio manager segment of the wealth management industry.
Wellington-Altus registered a separate company, Wellington-Altus USA, with the U.S Securities and Exchange Commission in 2019 to enable its investment advisors to work with U.S. clients, although Robson says growth within Canada is the priority now.
Investors first
Acquisitions of large investment advisor teams and their clientele are a surefire way to increase assets under administration. But burgeoning growth hasn't deterred Wellington-Altus from its approach to building wealth, which Robson says begins by "knowing its clients," including their risk tolerance and investment objectives.
The goal isn't to guide clients to specific securities, he adds, but to foster a collaborative dynamic between advisors and clients to ensure the approach and investments are suitable for the clients.
The firm has been recognized, too. In May, the industry publication Investment Executive named Wellington-Altus the top Canadian investment advisory firm in its 2020 Brokerage Report Card, based on criteria including compliance, advisor support, product selection and corporate stability.
"It's a huge honor for us," Robson says. "While we know you have to be 'all in' for our growth, taking care of our clients' best interests is what matters first and foremost."
Making the team
Securities, regulatory laws and rules that govern the firm's activities remain Robson's focus. But with growth comes an expanding range of legal issues requiring attention. What's more, Canada's provinces and territories often have differing sets of laws to consider, whether it's for onboarding new advisors in Ontario or structuring departure agreements for staff in Nova Scotia.
In building a team that can provide a strong compliance and legal backbone to Wellington-Altus' growth, Robson has onboarded about a dozen professionals handling compliance issues, two working in HR and a former litigator. It means the firm can take on a great deal of work in-house, but it does not have to shoulder the load alone.
"I'm no different than other general counsels in that sometimes I'm just the quarterback, and I know when to get experts involved," he adds.
And though Wellington-Altus' growth has allowed him to more easily budget work with outside counsel, Robson says he's already instilling the need to be cost-conscious.
Going away, coming back
That business sense has long imbued his outlook. A native of Winnipeg, Robson earned both a bachelor's degree and an MBA from the University of Manitoba before leaving the province to study law.
The opportunity to learn Canadian and American law drew him to the University of Windsor, which offers a joint degree program, in 1989.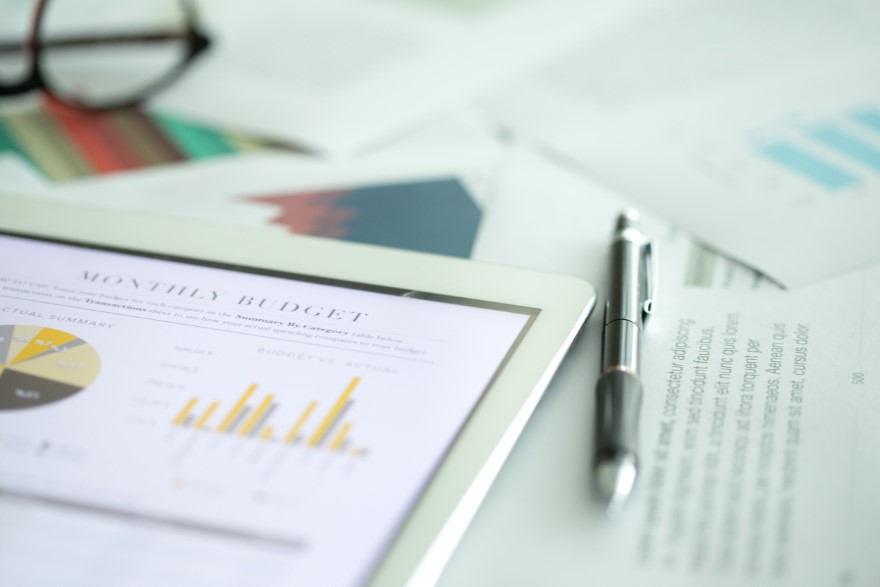 He studied concurrently at the University of Detroit Mercy, and also spent a term in London that included traveling to Belfast in Northern Ireland for some studies.
It turned out to be the best school term of Robson's life, thanks to the differing cultures and activities and the international flair of his courses.
In 1992, he earned both his Bachelor of Laws from the University of Windsor and his J.D. from the University of Detroit Mercy. He returned to Winnipeg and went into private practice at two law firms before ultimately moving in-house in 2002.
He's remained in-house ever since, having served as vice president, general counsel and chief compliance officer at Cardinal Capital Management before being recruited by Wellington-Altus.
To be sure, vacations have been few and far between ever since. When he does get away, there's little about the outdoors Robson doesn't enjoy, from golfing and biking to a bracing game of outdoor hockey in a Manitoba winter.
He's also been able to travel in Europe with his family a couple of times —even if coming back can feel as rewarding as getting away.
"I would say I've been growing as a professional with this business, and that's terrific," Robson adds. "I'm doing things I might not have imagined three years ago, and I love my team. We work hard and have fun and feel like we're building something special together."
Showcase your feature on your website with a custom "As Featured in Vanguard" badge that links directly to your article!
Copy and paste this script into your page coding (ideally right before the closing