Matthew C. Scott – CI Financial
Keeping CI's growth compliant with the regs
The acquisitions keep on coming, among CI Financial's most recent being Dowling & Yahnke Wealth Advisors.
A San Diego-based registered investment advisor, it has $5.1 billion in assets and serves over 1,300 clients, primarily individuals, families and nonprofits. Its accolades include being named to the FT 300 Top Registered Investment Advisors list each year since the list's 2014 inception. Its chief executive officer, Dale Yahnke, was ranked 23rd on Barron's 2020 list of Top 100 Independent Financial Advisors.
With CI Financial based in Canada, this new acquisition brings its U.S. assets under management to around $63 billion, well over half of that added in just the early months of 2021.The firm's total assets are well north of $200 billion.
CI has been listed on the New York Stock Exchange since late last year, and it's targeting the leading integrated wealth platforms in the United States, its leaders say. With that growth come additional responsibilities for the CI legal and compliance teams and a need to innovate.
Litigation to compliance
A veteran CI lawyer and vice president who'd primarily focused on litigation management since joining the firm in 2009, Scott now leads a team responsible for regulatory compliance, as well as privacy and anti-money laundering. Well-versed where finance, technology and law converge, he says it's been a smooth transition, even with over 15 U.S.-based RIAs—and counting—having been added to the CI fold in such a short time.
"You've just got to be open to change and dedicated to finding better ways of doing things," he tells Vanguard this past spring from CI's Toronto headquarters. "Adopt a well-rounded growth mindset, and that's something you don't always find in the legal profession."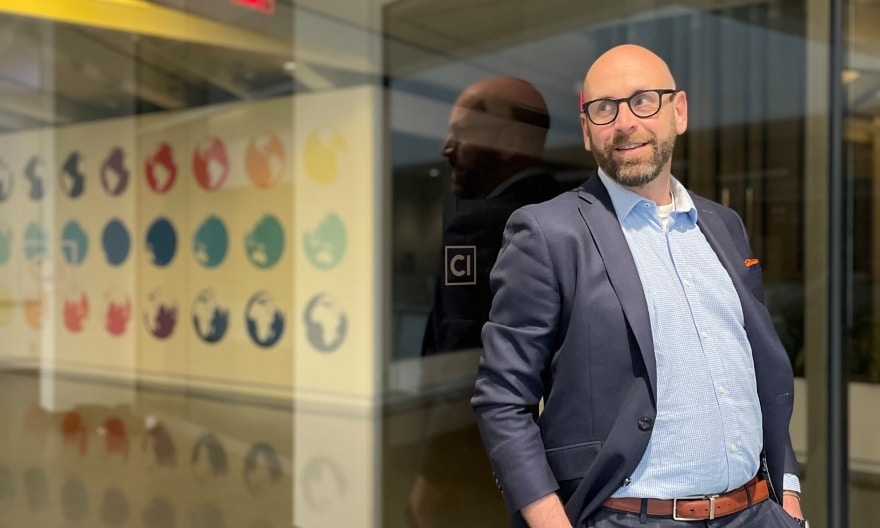 With increased complexity in Canadian operations the past few years and recent rapid U.S. growth, Scott is looking to technology to make legal and compliance operations more efficient and responsive to the operational needs of CI. As a tech-savvy lawyer, he's implemented a software-based system to revamp contract management for CI's legal department.
"That was the start of my transition from litigation lawyer to legal and compliance operations specialist," he says. "The project taught me that any process improvements require a well-thought-out plan, good communication and willingness to take feedback so that you can reconfigure when necessary."
There are also more complicated systems under construction for privacy risk management, transaction monitoring, client screening and regulatory compliance management. These systems, Scott explains, help CI to respond to the inevitable audits and "apply resources proactively to red-flag areas."
Fit for finance
An Alberta-born son of a Royal Canadian Mounted Police officer father and a court reporter mother, Scott earned his bachelor's degree from the University of Victoria in 1997 and his law degree three years later from the University of British Columbia. Passionate about the law and snowboarding, Canada's west coast was ideal for both, the school renowned and the mile-high slopes of Whistler Blackcomb within driving distance.
But the financial industry in Toronto was where his career would lay. So he went east, practicing securities and commercial litigation at two prestigious Toronto boutique securities litigation firms, Groia & Company, and Crawley MacKewn Brush.
Securities litigation his specialty, Scott represented clients in many high-profile cases but, like so many lawyers in private practice, wanted to see the outcome of his counsel, rather than going from client to client. When a friend at CI called to inquire about help with issues inherited by the company from acquisitions, he joined the firm as a vice president and chief litigation counsel in 2009. What an interesting time the late 2000s and early 2010s would be, the U.S. Great Recession having staggered the Canadian financial industry.
In his first few years with CI, Scott was the primary person who would respond to civil and regulatory proceedings. He leveraged his good relations with regulators and Bay Street counsel to effectively handle complex commercial and securities litigation matters, as well as an array of civil and regulatory matters.
He also earned a master's as a member of the inaugural class of the University of Toronto's Global Professional LLM in 2012. A unique executive-style degree program in international law, GPLLM had been launched the preceding fall with 25 students, lawyers and otherwise, attending evening and weekend classes and examining globalization's impact on laws, legal institutions and markets.
"I now have a far better understanding of corporate law matters, as well as law and economics," Scott told the University of Toronto News upon receiving the degree. "Also, the program challenged me to consider legal issues from different and more scholarly perspectives."
Nine years later, that knowledge should prove even more meaningful with CI averaging an American RIA acquisition each month and Scott a stickler for the rules and regulations of every jurisdiction.
Professional studies and experience aside, Scott credits his growth mindset and desire to innovate from his attendance at a "little-known" annual arts festival held in the Black Rock desert. He first attended in 2009 but has been back six times since, feeling a renewed sense of purpose each time he returns from his pilgrimage to the Black Rock desert. The experience promotes, among other things, community, participation and being open minded.  While building a city in the desert for a week seems a far cry from Bay Street, the perspective gained there is what fuels Scott to take on new challenges in his own life and career.
Showcase your feature on your website with a custom "As Featured in Vanguard" badge that links directly to your article!
Copy and paste this script into your page coding (ideally right before the closing