Rebecca Stump – SEI Private Trust Company
One thing leads to another
While working as an attorney, Rebecca Stump and her husband decided to enter the real estate business on the side by purchasing a multi-unit building. After becoming a mom she and her husband decided to expand the business.
It proved to be a bit of a three-ring circus, she says, juggling and responding to the needs of children, tenants and clients while adhering to the inflexible courtroom deadlines. So she broke free and devoted her energy to attending to the business—for a time. But soon, practicing law was tugging at her again; the only thing she did not miss was chasing down billable hours.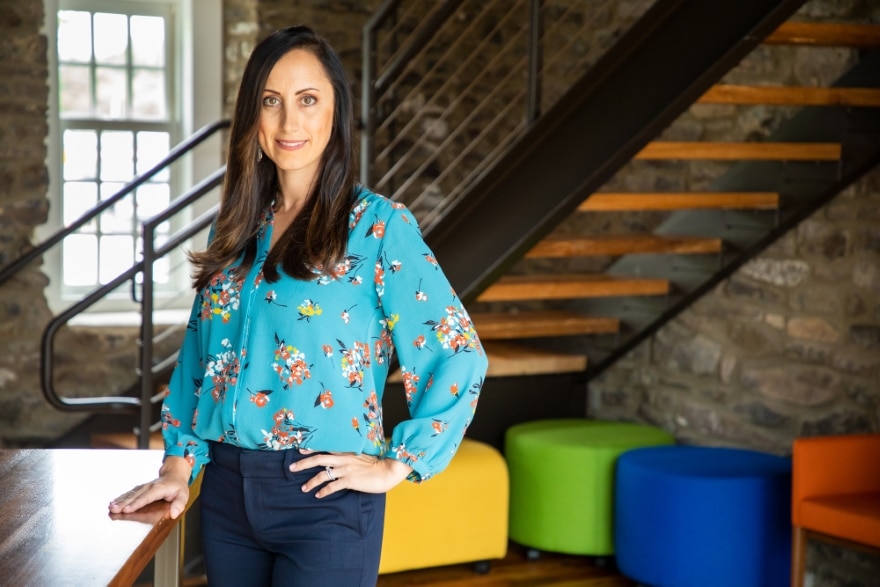 While looking for that perfect legal job, a friend from law school who worked at SEI, the global financial services giant headquartered in Oaks, Pennsylvania, who tipped her off to an opportunity. The company, which provides investment processing and asset management programs to banks and trust institutions, independent wealth advisors and financial advisors around the world, was looking for a regulatory compliance officer—a bit daunting, considering Stump had zero experience in the financial industry.
"Yet the scope of the position was very similar to me for the work I did at the Department of Justice," she says. "We were looking at corporate noncompliance, and the fallout from corporate insider trading and bad actors."
Getting down to business
Overseeing mutual funds while working on a compliance team made sense to her. The entirety of her role was to ensure the business' activities complied with the law and regulations.
"For four years, my role was to ensure that the funds and their managers complied with laws and regulations, as well as internal policies and procedures. We also assessed risk and helped the business manage those risks. As part of that role, we reported to the funds' Board of Trustees and coordinated examinations from the U.S. Securities and Exchange Commission," she explains.
When the position of General Counsel for SEI Private Trust Company (SPTC )—a subsidiary of SEI that provides custodial and trust services to individual, institutional, private bank and high net worth clients—became available, she went for it.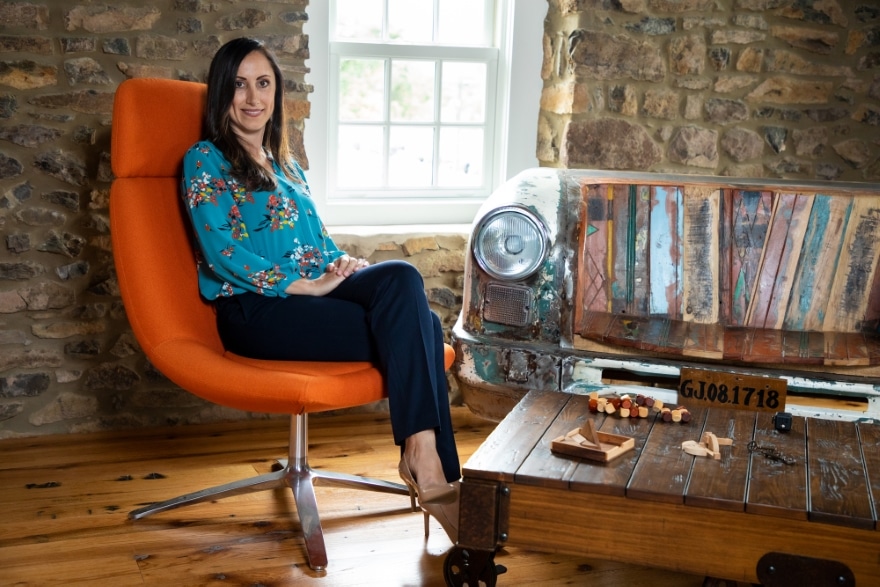 "While I didn't have the experience in custody and trust services, I wanted to get back into a purely legal role and saw this as an opportunity to do so," she says. "I knew I could learn so I applied and was offered the position."
Stump says the position as general counsel of SPTC reminds her of being the hub on a bicycle wheel.
"Nearly every other part of SEI's businesses and clients are connected to SPTC. The challenge in my role is ensuring that all is working well and in compliance with the law within SPTC because nothing else can work effectively if it's connected to a dud hub," Stump says. "That challenge is what I love about my current role."
Stump also reports to the board of directors, meets with internal auditors and participates in examinations by the regulatory body (the Office of the Comptroller of the Currency.)
"For me, these duties require that I stay with or ahead of regulatory changes, have more than a working knowledge of the business and have already weighed any risks that are present. Because those are all questions the board, auditors and our regulators will want answers to—and they rarely give me a heads up on what their questions or concerns will be, so I need to be fast on my feet!" she says, adding that she feels that her time as a litigator has prepared her for these moments, which certainly could be considered stressful.
"I'm like the hub of a bicycle wheel and all the other spokes come in and connect to me," she says. " I think what made me successful was just going in and doing it; I'm just one of those people who is going to get in and figure it out."
A Jill of all trades
In other words: Rebecca Stump is never stumped.
That's because diversified legal experiences and juggling responsibilities play to Stump's strong suit as an attorney, who by the age of 40 worked the trifecta of legal jobs: in private practice as a litigator, as a contract attorney providing support to the U.S. Department of Justice, and as an in-house counsel—all while raising a family.
Born in Brooklyn, Stump always knew she was going to be a lawyer. The first step in that evolution was earning her bachelor's degree in English from The George Washington University in 2001. From there she went straight on to earn her J.D. from the Columbus School of Law at The Catholic University of America in 2004.
Like many law school graduates in Washington, D.C., Stump began working for the government. While she had dreams of working criminal prosecution in the courtroom one day, she found her starting point in the world of asset forfeiture and money laundering.
"Playing a part to ensure ill-gotten gains seized by the government go to help the victims of crimes was really exciting," she remembers.
The draw of justice
When a vacancy came up in the litigation area, she applied for the job to get closer to courtroom. There, she says she sat ringside with a Department of Justice lead attorney with a bird's eye view of prosecuting Ponzi schemes. Things got really exciting when she was looped into the casework of federal agents—and straight out of a scene from Miami Vice, she'd jump on a plane to go to Miami to assess the status of cases and forfeited assets.
"I had a terrible fear of flying, but it was really exciting stuff and it was the perfect time of my life to be doing that," she says.
Moving into the courtroom and transitioning to private practice, Stump took two associates positions; the first at Curtin & Heefner LLP for a year in 2006 and then at Margolis Edelstein in 2007 for three and a half years. For a time she juggled that job with her business as the owner of Chadleigh Properties LLC, a real estate investment company in Philadelphia that she and her husband still operate today.
"I got into the courtroom and was no longer a spectator; I was trying my own cases," she says. "I learned a lot there."
Eye on the prize, work-life balance
Coming on board with SEI as a compliance officer in 2013, Stump was promoted to her current role in June 2017, but continues to work closely with the operations and compliance teams overseeing legal strategy.
"Throughout it all, I'm amazed at how many different things I've done—from one type of law to the next, every step has helped me reach the peak of my career," Stump says "I never anticipated I'd be where I am now based on where I started. By chance, life took me where I needed to go, making me a better lawyer and employee today."
Stump, the mother of two children, says young female attorneys can achieve that work-life balance.
"I would tell them they can do anything," she says. "The key is to get to work and not be afraid of anything."
Her favorite thing now is that she gets to work in many different areas of the business, getting to know what SEI is doing holistically while discovering something new about managing people's assets.
"It's never dull," Stump says. "Thank God for an army of babysitters; I'm grateful to them and also to my amazing husband who barely has an hour in his day as well."
And what drives her to persevere on even the toughest days?
"My children. They tell me they're proud of me and that I've chosen this career to help people, so that literally keeps me going in those moments when I think I should throw in the towel because I can't juggle it all," Stump says. "Because I know with their love, I know I can."
Showcase your feature on your website with a custom "As Featured in Vanguard" badge that links directly to your article!
Copy and paste this script into your page coding (ideally right before the closing