Holmes Lilley – Chartwell Staffing Solutions
Putting the title on his story
When Holmes Lilley became executive vice president and general counsel at Chartwell Staffing Solutions in 2016, after "the longest job interview of my life," he inherited a department that was spending well into seven figures on legal expenses.
Even for a $350 million company, Lilley knew such outlays were unsustainable. Through a combination of tech innovation and staff realignment, within two years he'd helped transform the department into a lean, efficient machine.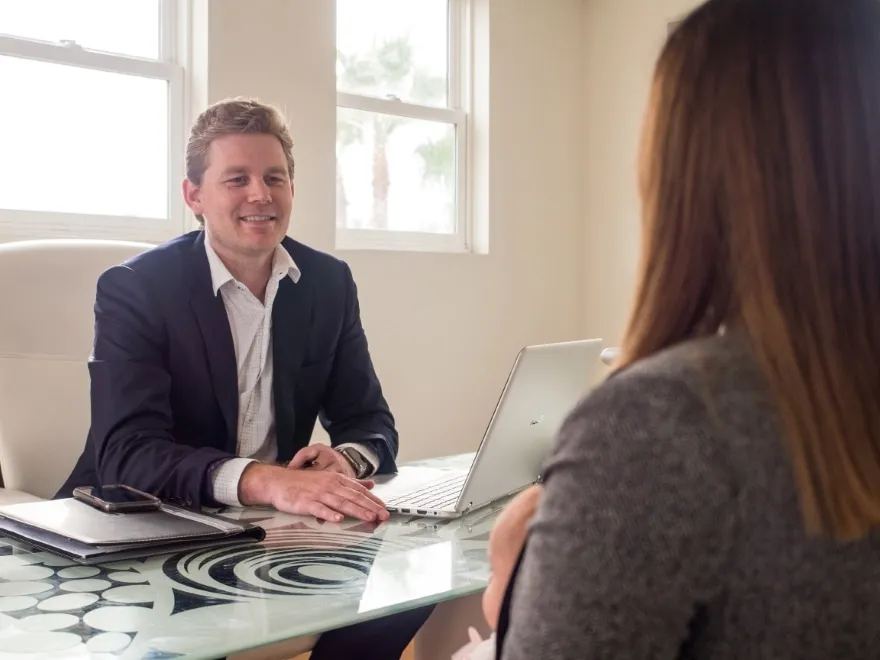 His efforts were so appreciated, in fact, that Chartwell saw fit to give Lilley a reward: a promotion to CEO.
"When you're a general counsel, you wake up every day thinking about the various legal and regulatory problems and issues you have to solve that day," says Lilley, who assumed his new post in late 2018. "Now, I wake up thinking about taking care of 12,000 employees. So the scope is a bit different."
It's a leap few attorneys get the chance to take. Then again, Lilley's career—and his life—seem to have always been about bucking trends.
Finding his way
His journey began in a two-bedroom house on a dirt road in "Middle of Nowhere, North Carolina," with a single mom who often worked three jobs just to put food on the table. When the work wasn't enough, the family relied on welfare.
With the help of a family friend, Lilley was able to attend prep school in Lynchburg, Virginia, where he cultivated a love of reading—and plenty of connections.
"I always felt like I met the right people at the right time," Lilley reflects. "It's sort of been a through-line in my life."
One of those connections came during his final year at the University of Mississippi, where Lilley was about to graduate with a degree in English. Unsure of his next step, Lilley began talking with the uncle of a former boarding-school classmate, who also happened to be an Ole Miss alum—and a practicing lawyer.
On the advice of his newfound mentor, Lilley decided to give law school a try, enrolling in Elon University School of Law. After earning his J.D. in 2009, he joined the North Carolina firm of Karen McKeithen Schaede, PLLC, where, over the next four years, he focused on issues ranging from corporate health care litigation to M&A.
In 2012, serendipity struck again. After concluding a presentation focused on health care litigation, Lilley was approached by the medical director for HMS, a health care claims integrity company. They were looking for attorneys, he said, and wanted Lilley to join the team.
Rung by rung
Lilley spent four years at HMS, representing the company at federal administrative hearings, working on complex contracts and providing time-sensitive research for all manner of litigation. When Chartwell came calling in 2016, the decision wasn't an easy one—for either side.
"I think the interview took six months start to finish," Lilley recalls with a laugh. "Ultimately I felt I was ready to take that next step, to be a full-fledged general counsel with a seat at the business table. It was the right time—and the right place."
There was, however, one major red flag: The company was incurring millions a year in legal costs, owing to not enough management and over reliance on outside counsel.
Lilley's first move was to implement new software that automated much of the billing process. It also helped trim expenses by creating rules stipulating that any bill older than 90 days would be reduced by a set amount.
More important still, the software provides in-depth insights into a firm's billing practices, giving Lilley and his team the information necessary to leverage more competitive rates.
"One thing everyone kind of takes for granted is that firms have set fees. Well, those can be negotiated," Lilley explains. "So if you can talk them down on the hourly rate, while promising them more work based on what you've learned about their firm, that's something a lot of firms are willing to do."
By 2018, Chartwell had reduced its legal outlays by more than 70 percent. While far from the only reason for Lilley's eventual promotion, the accomplishments underscored a knack for bolstering the bottom line.
GC to CEO
As CEO, Lilley hopes to capitalize on Chartwell's recent growth, which saw the company leap from $50 million in earnings to over a $350 million in less than three years.
With U.S. unemployment at near record lows, that means looking to places like South America, where Chartwell's offerings—temporary staffing, direct hire and temp-to-hire services and more—are seen as a bridge between the region's huge workforce and its growing economies.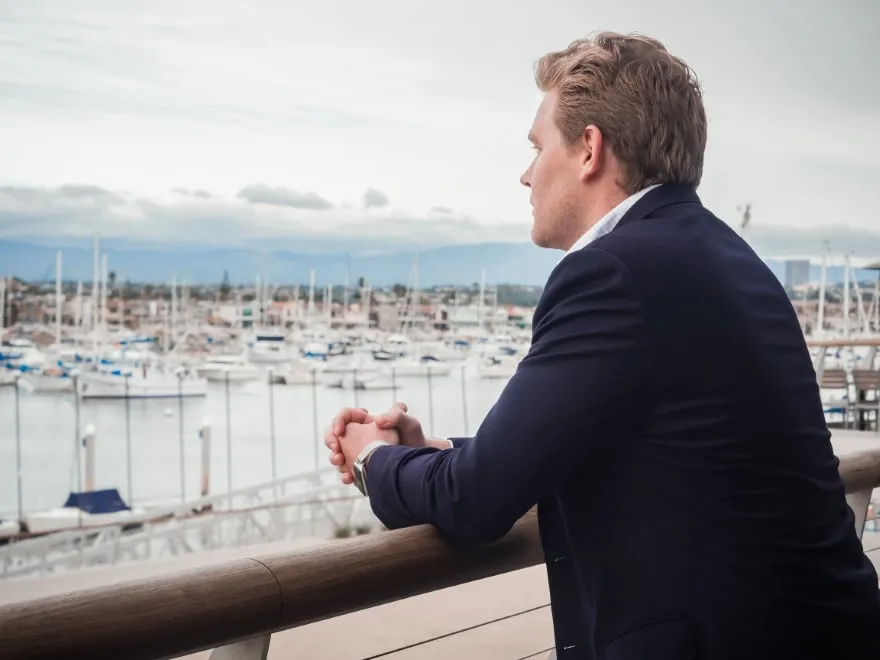 Still, Lilley says the lessons he learned as a general counsel are never far from his mind. With 36 offices in 13 U.S. states—each with their own rules and regulations—managing Chartwell's compliance efforts remains a priority.
To strengthen the company's posture, Lilley is working on crafting compliance "playbooks" based on laws currently in place in highly regulated states like California, Chartwell's largest revenue generator and home of some of the country's strictest employment and commerce regulations.
"The logic is that, if we're compliant in California, we'll likely be compliant everywhere else," Lilley explains. "That's saved us a lot of time having to research individual states and crafting playbooks tailored specifically to those laws."
And while the legal business juggling act is one he'll always embrace, Lilley says his tenure will be defined by a hands-off approach—giving Chartwell's departments leeway to work, and grow, on their own.
Indeed, when it comes to finding success, it's the only formula he's ever known.
"I think I've always been able to envision what's ahead and work around whatever road blocks arise," Lilley says. "Life will throw a lot your way, and so will business. You just have to have the right people around you. And I feel Chartwell has that."
Showcase your feature on your website with a custom "As Featured in Vanguard" badge that links directly to your article!
Copy and paste this script into your page coding (ideally right before the closing