Kent Workman – Coca-Cola Consolidated Inc.
Shipshape in any endeavor
Kent Workman knew something about complex overhauls long before 2013 when he joined Coca-Cola Bottling Co. Consolidated (NASDAQ:  COKE) as its first lawyer. The name changed earlier this year to Coca-Cola Consolidated Inc., and the company has tripled its growth to become the soft drink's largest U.S. bottler.
Years earlier, as a young Navy officer, Workman had a major hand in one of the costliest and most complex overhauls ever—the inside-out rebuild and refueling of the nuclear-powered aircraft carrier USS Enterprise (CVN-65).
That was quite a transformation that took place between 1990 and 1995 at Newport News Shipbuilding, he recalls during a chat with Vanguard last fall. Recognized for his advanced engineering degrees, nuclear surface warfare expertise, calm demeanor and proven leadership, Workman would be one of a small team of nuclear officers entrusted to oversee the overhaul of the famous 1,123-foot-long vessel powered by eight nuclear reactors.
"All consuming, all encompassing" is how Workman remembers those years in and out of the Virginia shipyard. "Enterprise was a major national asset … so there was intense pressure to return it to operational status as soon as possible. The nuclear refueling and complex overhaul would position Enterprise to operate for the rest of her useful life, projecting U.S. naval power for about another 20 years."
Some years later—his credentials enhanced by a University of Virginia law degree and an MBA from Duke University's Fuqua School of Business—Workman would be part of an overhaul on the corporate level. It didn't involve nuclear reactors or national defense, but was still plenty challenging, high-stakes, detail-intense, personnel-sensitive and time-consuming.
Message in a bottle
Its rivalry with Pepsi being the soft-drink equivalent of the Red Sox and Yankees, Coca-Cola North America commenced in 2009 with its so-called 21st Century Beverage Partnership Model that sought to transform the U.S. Coca-Cola system to make it more agile and competitive. A key part of this effort involved refranchising of the North American operations acquired in 2010 from bottling company Coca-Cola Enterprises, then a public company operating in North America and Europe.
Ownership and management of that big bottler would be parceled off to existing and even new bottlers, with territorial rights redrawn to be more contiguous, development of a new and common information technology platform, a new beverage agreement between The Coca-Cola Company and its bottlers to support the new model, and implementation of a national product supply system intended to provide all bottlers with an ever-expanding number of products at competitive costs.
As the largest independent U.S. bottler, Charlotte, North Carolina-based Coca-Cola Consolidated was well-positioned to play a leading role in shaping this transformation. Although a public company with over $1 billion in annual revenues at that time, it had no internal legal function and recognized the long-term need to build one, a need which was accelerated by the impending growth opportunity—so, by the time it brought Workman aboard six years ago, the to-do list was growing exponentially.
Though juggling Navy reserve duty part of the time, Workman had started his legal career at White & Case in New York City and distinguished himself as a corporate lawyer and mergers-and-acquisitions quarterback over more than 13 years in private practice before joining Coca-Cola Consolidated. But much as he enjoyed that kind of work, like so many other lawyers in the firms, Workman wanted to be closer to the business and wanted to see the full results of his legal labor. At Coca-Cola Consolidated he'd have that opportunity, only on a much larger scale.
"I was tasked with establishing, building and leading the company's first-ever legal function while navigating through strategic transactions that ultimately would transform the U.S. Coca-Cola system and roughly triple the size of our company," recalls Workman who, as vice president, business development and corporate counsel, would go on to recruit and hire five additional personnel to staff the initial legal team.
The lines are drawn
Workman laughs when asked if he could empathize with the framers of the U.S. Constitution, as among his duties was bringing to the table so many involved people—any of whom could be forgiven for having a parochial interest—and forging durable compromises with incentives so necessary for lasting contractual relationships.
A comparison to the carving out of congressional districts might also be in order with the major bottling operations having redrawn territories or spheres of influence.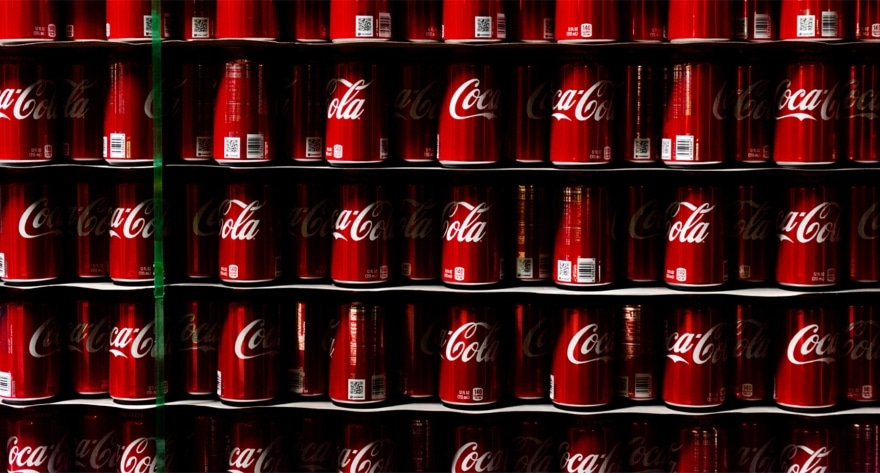 "It can be challenging any time you have to get so many different parties to coordinate and agree on complex issues, but we have to be an agile system in such a competitive market," Workman says. "Consumer tastes are changing rapidly … so it's critical that we be positioned to innovate and meet changing consumer demand quickly and cost-effectively."
Under Coca-Cola's refranchised system that saw around 60 transitions largely consummated by the fall of 2017—Coca-Cola Consolidated's operations would roughly triple in size, its number of employees growing from about 6,500 to over 16,000 and its territory growing to include about 80 distribution centers and 12 production centers in 14 states and Washington, D.C., serving a consumer base of over 65 million.
"Kent joined Coca-Cola Consolidated at a pivotal time and, as a member of our senior leadership team, has played an instrumental role in our strategic growth and the transformation of the U.S. Coca-Cola," said Umesh Kasbekar, the vice chairman of Coca-Cola Consolidated.
The other major bottlers also grew from consolidation involving 350 distribution centers, 50 production facilities and over 55,000 employees, the benefits including ample opportunities to procure manufactured products through Coke's new National Product Supply System.
"Returning the local part of our business to where it really belongs and where it will best perform—in the hands of local companies—is a key enabler of the exciting transformation and growth of our business," Coca-Cola North America President J. Alexander Douglas Jr. said in a statement last year.
Workman would concur, recalling Coca-Cola Consolidated's tremendous growth through the complex process.
Leading by example
He's quick to remind that the most effective military officers aren't necessarily the ones who shout the loudest and expect blind obedience. It's a lesson he learned as a Citadel engineering undergrad and relearned many times in the Navy while on active duty from 1989 to 1996 and then as a reservist until 2002.
"The Citadel and the Navy were rewarding leadership laboratories," he says. "They impressed upon us so many valuable leadership lessons at such an early age—the importance of servant leadership, teaching us to know our teammates and take care of them; demonstrating humility and respectfulness; active listening and constructive conflict management; building trust and building teams intentionally to inspire a sense of ownership and earn genuine buy-in; empowering others and holding them accountable; and being firm, fair and compassionate."
The vessels he served aboard were often in harm's way. Workman trained for life-or-death situations that would leave no room for debate. Apart from that, however, he experienced a healthy environment where the chain of command would encourage junior personnel to think creatively, even disagree.
"But once the decision is made, you carry on united," he says. "It applies to the business world as well."
It's a strategy that seems to have worked well for Coca-Cola and its many bottlers and distributors. That overhaul would seem to be accomplished, though in corporate life—and pretty much in anything worthwhile—the journey is ongoing.
Not so for the USS Enterprise, however. Though the refitted vessel would see extensive deployment in the Persian Gulf, she was finally deactivated in 2012 at Norfolk Naval Station and then moved to Hampton Roads, Virginia. Should she be dismantled, the men and women who served her will likely lament her fate.
But the lessons learned aboard her will live on, practiced by those such as Kent Workman.
Showcase your feature on your website with a custom "As Featured in Vanguard" badge that links directly to your article!
Copy and paste this script into your page coding (ideally right before the closing