Matthew Geekie – Graybar
Life's a zoo for Graybar GC
When Matthew Geekie was a trial lawyer, he loved being in front of a judge and jury. But, despite finding fulfillment in helping people, his relationships with clients were short-lived and he longed for more meaningful connections.
Now, as senior vice president, secretary and general counsel for Graybar, Geekie, who's also on the company's board, gets to make a deeper, longer-lasting impact.
"The very nature of a trial lawyer is to push people apart, and I didn't get to know my clients as much as I would like or for very long," he says. "The culture at Graybar is fabulous and is all about people. I truly believe that when Graybar employees wake up in the morning, they know their work affects over 8,000 people."
Streamlining communication
Graybar, based in Missouri, provides wholesale distribution of electrical, communications and data networking products, as well as supply chain management and logistics services. It's one of the largest employee-owned companies in North America.
It recently launched a chatbot that helps employees and retiree shareholders with estate planning, including how to put shares into a revocable trust. Geekie says his department used to receive an average of 33 calls each month from shareholders or their lawyers on how to do this.
"Now, instead of spending so much on phone calls, the chatbot can give them the information they need more quickly," he says. "It then becomes much easier to solve a problem if one arises."
The chatbot is part of a company-wide digital transformation, and Geekie worked closely with Graybar's communications team to ensure the chatbot uses the correct language. Much of the digital transformation has required Geekie to work with other departments, which he says he enjoys because he doesn't want to be siloed.
"From the get-go, it's been very collaborative," he says. "We don't kill ideas or opportunities here. We're here to help people and help the business grow."
His involvement on the board is also important to him because it allows him to see the bigger picture of the company.
"I like that I'm involved in not only helping set objectives for the company, but actually getting to accomplish them with my team," Geekie says.
Passion and purpose
Being part of a community and something bigger than himself drives Geekie outside of work as well. For the past 12 years, he's served on the board of the Saint Louis Zoo, including as board president for a while.
"The work our institution does with endangered species is admirable to say the least," he says. "I love being around people who are as passionate as I am."
In addition to making him a stronger advocate for animal and environmental conservation, Geekie's board involvement has had a positive impact on his work at Graybar. He says the company encourages employees to be involved in the community so they can develop new skills and perspectives.
"They want us to bring what we learn back to the company," he says. "The skills and experiences I've gained through governance with the zoo has definitely helped me at work."
Geekie says serving on the board of the zoo has taught him how to do strategic planning and determine where and how to allocate resources. It's also made him better at hearing and considering multiple points of view.
Additionally, Geekie is the chairman of the board of the St. Louis Community Foundation and serves on the board of The Oasis Institute, a national nonprofit based in St. Louis that advocates for healthy aging.
Community-minded
With community being so important to Geekie, he's glad to have found it within Graybar as well.
Many employees have been there for decades, he says, including CEO Kathy Mazzarella, who's been with the company over 40 years. Geekie says most people are promoted from within, but that wasn't the case with him.
"I was the new kid on the block and a lawyer," he says. "But I've worked hard to get to know everyone and build trust."
Prior to working at Graybar, he was general counsel at XTRA Lease, a transportation company in St. Louis. He also worked at Emerson Electric in Ferguson, Missouri, as well as Siegel-Robert, an automotive company where he first began exploring a career beyond litigation.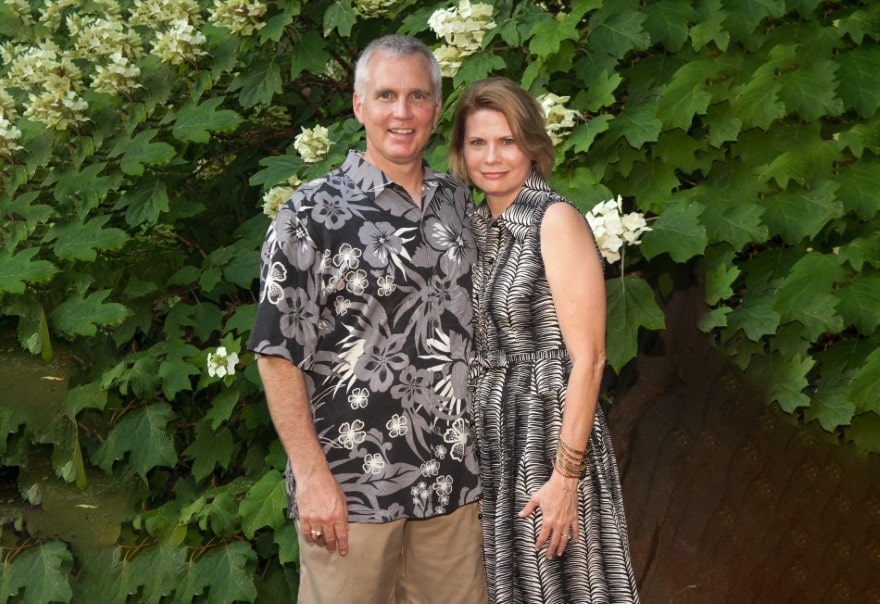 Geekie started at Graybar in 2008 as deputy general counsel and was promoted to his current position after six months on the job. Since then, he's helped transform the legal department of 14 people, with the team being close-knit and collegial, he says.
"It's a very lean team, which I'm proud of," he says. "We're very collaborative, but I try to stay out of their way and let people do what they're good at."
Whether at work, in the boardroom or at home with his family, Geekie says people make his life meaningful.
"There's no way in the world I'd be where I am without the people around me—my family, friends and colleagues," he says. "I hope to be a culmination of all those people and everything they've taught me."
View this feature in the Vanguard Fall III 2021 Edition here.
Showcase your feature on your website with a custom "As Featured in Vanguard" badge that links directly to your article!
Copy and paste this script into your page coding (ideally right before the closing