Hooman Shahlavi – Sofinnova Investments
Positive patient outcomes as return on investment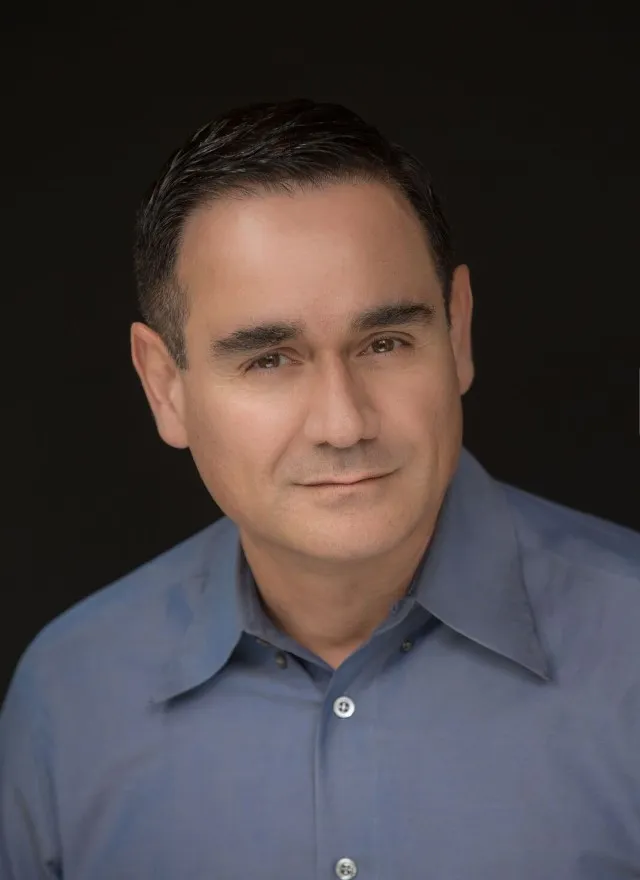 He's a dealmaker, a person with a big-picture vantage and always looking for ways to grow the firm and its investments.
Chief legal officer at Sofinnova Investments since January 2020 and the company's sole in-house lawyer for almost 14 years, Hooman Shahlavi relishes the role that allows him to do so much more than he could during his decade in private practice.
It's all the more rewarding, Shahlavi emphasizes, that Sofinnova has focused on life sciences companies since 2011, whether they're startups or established. At least in recent times, never has this mission seemed so crucial, with COVID-19 having killed well over 200,000 Americans and further waves of the pandemic appearing across the U.S.
"It's obvious that a venture capital firm has to make money for its investors, and a lot of our investors come from endowments and the retirement funds of such important workers as teachers and firefighters," the soft-spoken Shahlavi tells Vanguard this past autumn while working remotely from his Bay Area home.
"But in addition to making money for them, we're also furthering the research and development of lifesaving treatments," he adds.
While hoping a Sofinnova investment can expedite development of a COVID-19 vaccine, Shahlavi can point to previous deals he sealed that benefited not just a fledgling company in need of a financial boost but vision-impaired children as well.
A farsighted view
One of the noteworthy companies Shahlavi worked on is Spark Therapeutics, which was acquired in December 2019 by Swiss pharma giant Roche for $4.3 billion. But just six years earlier it was a startup co-founded by Katherine A. High, a distinguished pediatrician researching treatments for the blood disorder hemophilia at Children's Hospital of Philadelphia.
He assisted in Sofinnova's early investments in the company and then with the initial public offering in January 2015. Spark has since pioneered several gene therapies, one of them marketed under the trade name Luxturna, for treatment of Leber congenital amaurosis, a rare inherited eye disease that affects about one in 40,000 infants.
"This type of gene therapy helps children who are born blind or nearly blind," Shahlavi explains. "There was this one child who repeatedly failed a maze test but after a few doses [of Luxturna] he was able to negotiate the maze for the first time. Anytime you see such a positive outcome for a patient, it's very rewarding."
And rewarding for Spark, which now has other gene therapy products in clinical development, including one for treatment of choroideremia, another rare genetic disorder that causes blindness mainly in boys. Shahlavi says it is rewarding to witness a Sofinnova company go from early investment, through the launch, an IPO, and acquisition by a bigger operator in the industry—the full "cycle of a company's life."
But credit somebody else for the scientific due diligence and drug expertise, he says, explaining that Sofinnova has scientists and medically trained investment professionals who gauge the worth of a candidate company. However, once those individuals identify what seems a promising investment, the project is handed to Shahlavi who prepares a term sheet and commences with negotiations of legal documents.
"Making the deal is what brought me into law to begin with," he says.
From Iran to U.S.
Business always seemed at the forefront of Shahlavi's interests, even as a boy growing up in pre-revolutionary Iran, which he and his family fled in 1980 after the Islamic regime's takeover. Prior to that he had also lived in London, where young Shahlavi benefited from learning English, which he speaks as fluently as he does Italian and his native tongue of Farsi. By the time he came to California, Shahlavi was well-versed culturally, which he says has furthered his professional growth.
He graduated magna cum laude with a degree in business administration from San Jose State University. Along the way, a helpful teacher advised him that he'd make a fine lawyer, so Shahlavi earned a minor in political science, figuring it would only help his path to law school. He earned his Juris Doctor in 1997 from the University of California, Hastings College of the Law—"the same alma mater as our Vice President-elect Kamala Harris," he notes.
Like most new attorneys looking to practice in Silicon Valley, Shahlavi cut his teeth with the firms; a five-and-a-half year stretch at Brobeck, Phleger & Harrison's Business and Technology Practice Group followed by four years at O'Melveny & Myers. Having represented over 70 companies—including Sofinnova for five years—as outside counsel, he was prepared to go in-house in early 2007 after working with its executives as outside counsel on a number of deals in in both the technology and life sciences sectors.
Going remote
Headquartered in Menlo Park, Sofinnova approached Shahlavi after closing its sixth fund, for $375 million in 2007, that exceeded the target raise. Since then, he's helped the firm raise three additional funds of $440 million, $510 million and $663 million in 2011, 2014 and 2016, respectively.
And as a one-man legal team, he's had plenty of other responsibilities.
"I've expanded my practice to include all kinds of stuff," he says. "I look at facility leases and employment agreements, and while I don't do litigation and arbitration, I'm involved with the outside counsel to the extent such matters arise. Anything that has a legal nature gets thrown on my desk. I'm handling a broader range of work here than I ever could have done at a law firm where I was in a specific corporate group."
Since March, most of that work has been done remotely, and he recalls there wasn't much time to pivot. Shahlavi had just returned from a venture capital general counsel meeting in Austin, Texas, when news broke of a building employee possibly having been exposed to the coronavirus.
Soon Shahlavi had another role, which was chairing the in-house COVID-19 task force, a responsibility that included following California's evolving rules and regulations. Sofinnova has been working remotely ever since. Zoom may be the next best thing to being among colleagues, and while Shahlavi says productivity hasn't lagged much, he and so many others miss the personal interaction.
"Sofinnova has always felt like a second family to me, so that aspect of it has been especially difficult," he adds.
With fears of a second wave well-founded, remote work will likely continue well into the new year. All the more incentive, Shahlavi notes, for Sofinnova to assist on the life sciences front.
"It's always very satisfying to have a role in bringing new and effective treatments to market," he says.
Showcase your feature on your website with a custom "As Featured in Vanguard" badge that links directly to your article!
Copy and paste this script into your page coding (ideally right before the closing