Jan Dubauskas – The IHC Group
Lobbying for a healthier future
The sky is blue: True or false? Most of us would reflexively answer "true"—but at just 9 years old, Jan Dubauskas offered a whole different perspective.
When posed that seemingly harmless control question during an entry test for private school, she confidently responded "false." Later, when asked about her answer, she pointed out that sometimes the sky is dark, foggy, or cloudy, or colored with the sunset, and therefore said, "the sky isn't always blue, so it can't be true."
School administrators told her parents that there was no doubt about it: She was going to grow up to be a lawyer.
And while she's taken a non-traditional path to get there—she didn't begin pursuing law until her late 20s—Dubauskas now brings her expertise to her dual roles as general counsel of Independence American Insurance Company and Chief Operations Officer for IHC Carrier Solutions, Inc.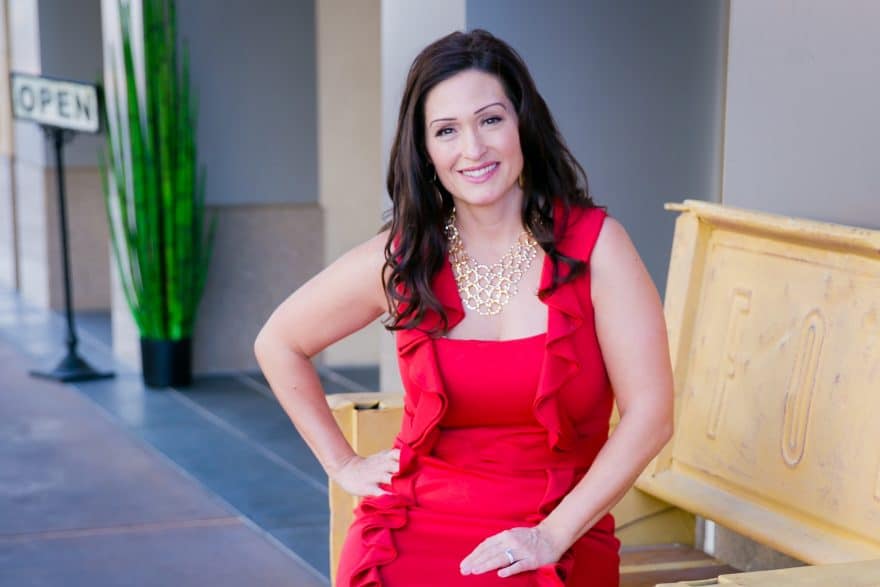 The two entities, with offices in Phoenix, Arizona, are members of The IHC Group, a holding company with three insurance carriers under its umbrella that provide health, life, disability, dental, vision, short term medical and hospital indemnity solutions to individuals and groups.
"My favorite aspect of my job is working with my team, stretching them, growing them, and learning from them," she says.
Since the business of health insurance has gone through many regulatory changes in recent years, she recalls simple but sound advice received from a mentor: "Don't be a lazy lawyer," to which she adds that, "we think a problem through. We don't just go with the easiest answer, we also look for the best business solution."
Angling for change
That philosophy has been crucial in recent months, as Dubauskas and her team have become entrenched in healthcare matters at the state and federal levels.
Specifically, IHC is backing the Trump Administration's efforts to repeal the 90-day cap on short-term medical insurance that was enacted in 2016 by the Obama administration.
Previously, that cap had been set by the Affordable Care Act (ACA) at 364 days—meaning that consumers experiencing unexpected gaps in medical coverage could purchase short-term plans through companies like IHC and still have access to valuable medical coverage for an entire year.
President Donald Trump signed an executive order in October 2017,  urging new rules that could re-extend that cap to a year, and return the plans to their original intent under the ACA, Dubauskas says.
As she explains, the federal government made the changes out of concerns that buyers of short-term medical insurance policies were pulling away so-called "healthy lives" from the health insurance risk pool.
But Dubauskas says these plans are no more than inexpensive gap-fillers for those who are in between jobs or who missed open enrollment periods. The average length of time users stay on the plan, she says, is 4.2 months.
"The data really shows that people are using it in the proper way," says Dubauskas. "We feel that (the cap) is bad for insureds who need coverage for more than 90 days."
She and the IHC team have met with federal officials, drafted an amendment to the stymied Graham-Cassidy bill, and penned numerous informational bulletins and documents for both states and the U.S. Department of Health and Human Services (HHS).
Dubauskas credits many partnerships in this endeavor; most notably Nelson Taplin Goldwater. The lobbying firm, which has locations in 15 states and Washington, D.C. and is chaired by former Sen. Ben Nelson (D-Neb.), represents the insurance industry on numerous matters at the state and federal levels.
"We think there's been a big misunderstanding on the part of the Obama administration," says Dubauskas. "We want to educate HHS and let them know."
"We should have a voice in the conversation," Dubauskas stresses.
Going beyond the traditional
When not focused on large-scale lobbying efforts, Dubauskas is busy at IHC tackling issues around legal, compliance, product development, producer contracting, contracts, auditing and third-party administration management.
Throughout these roles, she stresses the importance of communication. Some legal departments can tend to get "insular," she says, so she urges her team to think about the widespread impacts of their decisions. "It's challenging everybody to think beyond their own department and their own concerns," she says.
She credits IHC's size and flexibility for its edge. "We're small enough that we're nimble," she says. "We try to be as innovative as possible, always challenging the market to do something new and different."
Dubauskas joined IHC six years ago, after holding legal positions at U-Haul International Inc. and Oxford Life Insurance Company.
Hers was a nontraditional path: Although she had always been interested in law, she didn't begin to pursue it until her late 20s, after working for several years in human resources.
Her interest burgeoned after a life-altering event: When her son was born prematurely, she was advised by her doctor to stay home with him for his first 2 years. Given the opportunity to think about her future, she began studying for the Law School Admission Test (LSAT), passed, and started at Arizona State University College of Law three days before her son's second birthday.
Today, she has a "blended family" with her husband that includes five children, ranging in age from 20 years to 9 months, and she recognizes that her unique path opens up a conversation about work-life balance.
"I value my job and I value my babies, I want to make both of those things work," she says. "Sometimes that means doing things that are non-traditional."
Showcase your feature on your website with a custom "As Featured in Vanguard" badge that links directly to your article!
Copy and paste this script into your page coding (ideally right before the closing