Jennifer Lee – Corus Entertainment
Corus legal leader streams her expertise to help entertain viewers
"What's on tonight?" has become a very complicated question. It even involves what's on which device—a laptop, a phone or a high-def TV screen complemented by a sound system than can rattle the plates in the China cabinet.
It's also a question that shapes Jennifer Lee's role as executive vice president and general counsel for Corus Entertainment, which provides programming including news, drama, lifestyle, kids and original content from news to reality shows.
Though Lee says two-thirds of Canadian viewers continue to subscribe to cable TV bundles, streaming services are gaining traction. She's helping Corus meet the increased demand for video content by supporting the company's TV broadcasting as it also delivers streaming products. For instance, Lee's team recently worked with Corus' business team to reach a distribution deal with Hulu.
That means there's plenty more for viewers to enjoy—and plenty more for Lee to consider as she guides deals to provide entertainment while also complying with Canadian broadcasting regulations.
"Our department also includes government relations, privacy and regulatory compliance. I also oversee the [environment, social and governance] team, and the ethics and conduct office," Lee says. "People want to consume the content, but they're sometimes doing it differently. We need to understand how."
Beyond cable
Corus Entertainment Inc. was founded in 1999 as a spin off from Shaw Communications Inc. It has since grown organically and through M&A to a portfolio of 33 specialty TV channels, 39 radio stations and 15 conventional TV stations as well as a suite of digital assets, animation software, technology and media services.
Global Television, W Network, HGTV Canada, Food Network Canada, Showcase, Adult Swim and Disney Channel are among the networks Corus offers. Corus Studios, established in 2015, produces original content including current hits "Renovation Resort," "Wall of Chefs" and "Rock Solid Builds."
The networks are viewed on a growing array of platforms including cable and streaming. For instance, Corus and Paramount brought Pluto TV to Canada. It offers viewers free, ad-supported content including movies, detective and crime drama series, reality shows, comedies and sports.
"We've been around a long time and broadcasting has really changed over time," Lee says. "What I'm excited to see is how capably Corus evolves with the landscape in audience and advertising trends."
New streams
Corus Studios' content is gaining exposure and traction in the U.S. thanks in part to an April 2022 deal with the streaming platform Hulu. It's the largest deal Corus has made to date to provide content to the U.S.—more than 400 episodes of shows including "Pamela's Garden of Eden," which follows former "Baywatch" star Pamela Anderson's adventures renovating her family home.
The deal follows a 2021 agreement where Corus provided more than 200 hours of content to Hulu. Lee and her team secured the rights from content producers, created the license agreements and track how rights to shows and content are granted and used.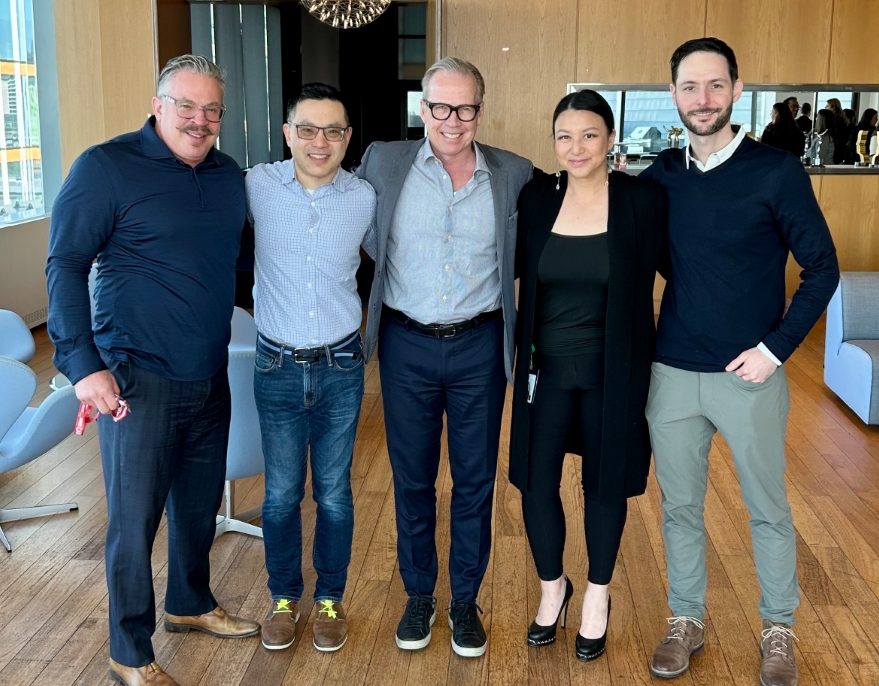 The legal team continues to manage the legal aspects of providing content, including new shows Corus may develop. They also help negotiate and document the deal terms for STACKTV, a streaming service available to Amazon Prime members in Canada Video Channels, Rogers Ignite and FuboTV.
STACKTV was created in 2019, before Lee joined Corus, but she says it's a unique streaming product as it re-aggregates Corus' TV channels for Canadian viewers who don't have access to a traditional pay TV subscription.
However, Lee adds managing the contract details for Corus' content library can be complicated because of the rights and contractual restrictions on airing programs. Those include considering what can be shown on a traditional TV channel versus streaming online, how long the rights to air are granted for or the regulations requiring how much Canadian content must be broadcast.
"The tech to deliver content can change so quickly—it's important that broadcasters figure out how to collect revenue from different platforms while delivering quality content that audiences want," Lee explains.
Part of the action
Lee says her job is so rewarding because of the challenge of ever-changing tech and the need to collaborate throughout Corus to distribute its content while also providing imported content for Canadian viewers.
"Law is super interactive. If you're going to be a good lawyer, you need to work well in teams," Lee says. "It's fun to meet analytical challenges while working with people."
Raised in northern Ontario, Lee says the interactive aspects of a law career were a lure as she earned her bachelor's degree in English and her J.D. from the University of Toronto.
During law school, she was a student and then associate at the law firm of Osler, Hoskin & Harcourt LLP. In 2008, she joined TD Bank Group and served several roles at the Canadian-based bank that operates globally. She had risen to vice president of governance, control and oversight for innovation, technology and shared services when she joined Corus in 2021.
The change from banking and finance to entertainment wasn't huge in terms of working in regulated environments and a focus on customers, but Lee says that media and broadcasting companies face an even greater degree of tech and consumer changes.
However, that suits her fine, too.
"I'm a person who really likes working on change and working in a changing and dynamic workplace," Lee says. "The Corus culture is fantastic—we look for new and exciting challenges, even if they're difficult. It's how I keep growing and learning."
View this feature in the Vanguard Spring III 2023 Edition here.
Showcase your feature on your website with a custom "As Featured in Vanguard" badge that links directly to your article!
Copy and paste this script into your page coding (ideally right before the closing