Jonathan Wright – QPharma, Inc.
A legacy of service
For Jonathan Wright, faith and family have always come first. Just as it did for his father and grandfather—preachers at Richmond, Virginia's Church of God in Christ—who ingrained in their beloved son a reverence for the power of good deeds.
Where does work fit in? If you ask Wright, the two worlds of work and home are fundamentally interwoven.
"You can't effectively take care of your home if you don't have a strong desire to work," Wright says. "At the same time, you can't take care of your community if those first two things aren't properly aligned."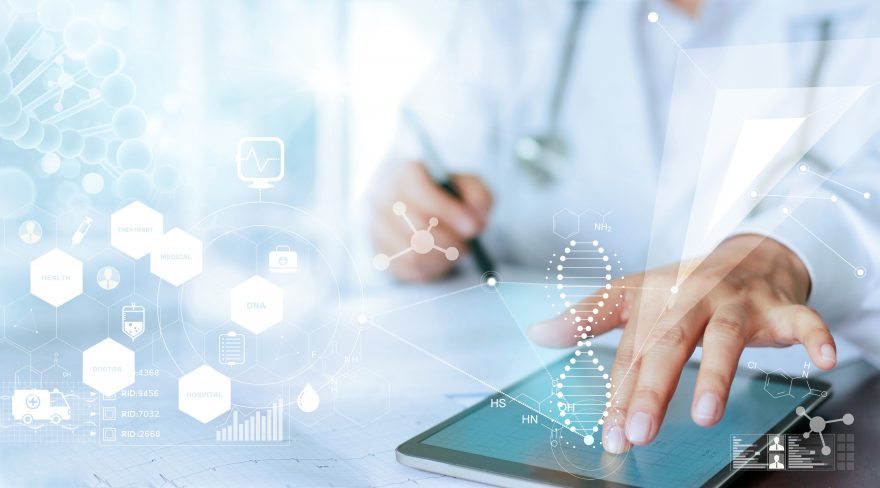 As general counsel for QPharma ("QPharma"), a pharmaceutical software company headquartered in Morristown, New Jersey, the 32-year-old has mastered that balance, using his role to serve not only his growing family, but the wider world as well.
To be sure, it's a position Wright takes as seriously as scripture.
Corporate steward
After joining QPharma in July 2015, Wright didn't have to wait long before confronting his first hurdle: the General Data Protection Regulation (GDPR). Passed in 2016, the law was designed to strengthen and unify data protection for all citizens within the European Union—including information stored in other countries.
Because QPharma provides products and services to some of the world's leading pharmaceutical companies, it must ensure that any data captured by its software are GDPR-compliant.
"For entities in this sector, the challenge was a pure challenge, my favorite," Wright recalls. "Especially a company like ours that leverages data as a key differentiato,r has to account for what restrictions governments place upon it both nationally and globally."
After attending conferences to "get up to speed," Wright collaborated with the company's chief compliance officer and other internal stakeholders to bring QPharma's services and products in line with the new law, which goes into effect on May 25 this year.
The obstacles at home aren't much easier. QPharma's warehouse is held to much of the same FDA standards as its drug-making clients—how products are packaged, labeled, what can be stored and for how long—even though it doesn't actually produce prescription drugs.
The regulatory picture was further muddled this past January, when the New Jersey legislature passed a law that capped contracts between doctors and pharmaceutical representatives, which determine what drugs a particular practitioner offers, to $10,000 a year.
Anticipating the potential fallout, Wright helped shepherd the 2017 acquisition of MedStart™, which manages drug sample cabinets (called "kiosks") that dispense sample drugs directly to physicians, effectively eliminating any potential conflicts of interest between doctors and pharmaceutical representatives.
Similarly, QPharma's 2016 purchase of data analytics company QForma—another acquisition Wright worked closely on, although the name is purely coincidental—allows QPharma to share and leverage certain health care data without jeopardizing compliance.
It also falls on Wright to keep abreast of the "forever moving target" that is the Food and Drug Administration's regulatory framework, from facility compliance to how QPharma's software is used—and by whom.
"Even though we're supplying software solutions to help QPharma's industry stakeholder clients remain compliant, we must also follow many of the same rules and guidelines, many of which are set forth and updated on a periodic basis," Wright says.
Signal caller
More broadly, Wright's MBA pursuits (in pharmaceutical marketing and management) allow him to play an integral, bottom-line role in helping the legal department maintain a business-centric posture, attract high-level clients and continue to solidify the company as a market leader in the greater New York City area.
It's a position the lifelong sports fan likens to being a quarterback. While coaches and managers devise the broader team strategy—whether in litigation, marketing or otherwise—the pressure's often on you, the point man, to execute it.
With the rise in popularity of small-scale health centers, designed to accommodate patients who would otherwise be forced to visit a hospital, Wright says QPharma has a chance to broaden its business considerably. Here, he's quick to credit the company's CEO, Patrick Den Boer, with keeping QPharma on the cutting edge—despite the occasional challenges.
"Patrick is a brilliant man, so it's always fun trying to keep up with him," Wright says with a laugh. "Any time you're growing like we are, there's risk of the "compliance gray" where any respectable company could find itself. Therefore, it's up to me and my team to make sure our stance is as compliant, innovative and definitive as possible. An exciting balance, really."
Since confronting his first major case (which QPharma won, though "it came at a cost") with the company, Wright has intently worked to fine-tune his litigation-management skills: figuring out ideal fee arrangements for outside counsel, researching potential copycat cases, and so on.
Indeed, it's that desire for "constant and never-ending self-improvement," that's been a keystone throughout Wright's career—and his life.
All for the family
After graduating from the Yale School of Medicine (as well as the Yale Divinity School), Wright's father, David Nathaniel Wright, Sr., was offered a residency position at the University of Pennsylvania. Having come from a family that has produced more than 14 doctors—including Buffalo's first ever African-American pediatrician—the decision seemed like a no-brainer.
But then the heart won out.
"He took over my grandfather's church in Virginia instead," Jonathan recalls. "I often share that story to illustrate the type of man under whom I grew up, and in many ways still aspire to become."
After graduating from the prestigious St. Christopher's High School in Richmond, Virginia, Wright attended the University of Michigan, where he studied Russian language and literature.
Indeed, Wright has long been fascinated by other cultures—how people lived and thought, and what they believed. All the while, he knew he was destined for law school. He would eventually attain a J.D. from Florida A&M University (2011) and an LL.M. (Health & Pharmaceutical Law) from Seton Hall University School of Law (2015).
Prior to joining QPharma, Wright worked for Blue Cross Blue Shield of Michigan and then in-house for two smaller organizations. He even found time to write a working person's primer on passing the bar exam,  called "The Wright Method."
His second book—"The King of Lunches: How to Get Ahead by Breaking Bread," which he describes as a dialogue on networking and power development—is slated to be published in April 2018.
While his newest role certainly isn't lacking for challenges, Wright, a father of two sons, still finds time for the occasional pro bono legal work, helping individuals and charities navigate legal various matters.
"It was always shared with me, and I've come to believe, that it's a sin to withhold a good thing if it's in your power to give it," says Wright, who chairs the pro bono committee of the Association of Corporate Counsel New Jersey (ACCNJ). "Beyond whatever expertise he or she may bring to the table, an attorney's greatest asset is his time. So I try to offer that as much as I can, not just to my client, but just as importantly, to my community."
Showcase your feature on your website with a custom "As Featured in Vanguard" badge that links directly to your article!
Copy and paste this script into your page coding (ideally right before the closing