Will Payne – William Grant & Sons Inc.
That's the spirit!
Well-versed in the liquor laws of his native Scotland and the Old World in general, Will Payne had some fast learning to do when his employer, the venerable Scottish distillers William Grant & Sons, deployed him to New York City in 2016 to be interim general counsel of their American operations.
"The United States is so much more complex when it comes to alcohol laws," says Payne, the interim part of his title having given way to permanent. "Europe has principle-based regulations but here, the rules on the distribution, advertising and promotion of alcoholic beverages are more prescriptive."
That stems from the 21st Amendment that brought an end to Prohibition and the temperance movements, leaving it to individual states to regulate alcohol.
"So now, I've got 50 different sets of regulations to follow," says Payne, quickly correcting himself to increase that number to 52, to include the  nation's capital and Puerto Rico.
There are a few common denominators. The drinking age is 21 everywhere and, leaving aside some limited exceptions in the craft beverage world, brewers, distillers and vinters must sell only to authorized distributors, rather than retailers, adhering to a strict three-tier distribution system. But after that, there can be a mishmash of rules and regulations to which Payne, ably assisted by his senior trade practice compliance manager, Sheryl Greene, is entrusted with complying.
But, as the ever congenial Payne reminds, basic compliance isn't enough for the family-owned distillery that takes its social responsibility—and its family values—very seriously.
No DISCUS duck
Its central headquarters being near Glasgow, and its global marketing teams operating out of London and Dublin, William Grant & Sons is not a member of the American trade association, the Distilled Spirits Council of the United States (DISCUS), but voluntarily adheres to its general rules promoting responsible alcohol practices and then some. The same goes for Grant's compliance with the goals set down by the trade associations in the other countries where it operates.
"My take is the spirits industry can help prevent government from imposing more stringent regulations by cooperating with and adopting industrywide standards," says Payne. "Not only will we not breach the DISCUS code, we have our own codes that are even more stringent in order to align with our values."
Payne counters criticism over the potentially negative effects of alcohol on society by explaining there's a big difference between premium distilled spirits and some other players in the industry; at least where William Grant & Sons is concerned. This being a high-end distiller of Scotch, Irish and Canadian whiskies, gin, vodka, rum and tequila, Payne takes great pride in the fact that many of Grant's spirits are treated as "occasion drinks"—shared by consumers during the holidays and at special get-togethers.
While Payne doesn't dwell on the obvious, the implication is unmistakable: There's a dignity that goes with sipping a quality spirit that may not present itself when bellying up to the bar to toss down a few frothy pints of beer or cheap shots.
"We market our quality spirits responsibly, and encourage people to drink them responsibly," adds Payne.
"Our family shareholders are committed to building a sustainable, long- term future for the business that future generations of the Grant family will inherit. So, not driven by the desire to realize short-term profit, our business will carefully nurture and invest behind our brands to become favorites among consumers for the long term. Rather than ordering a gin and tonic at a restaurant or bar, our consumers will ask for a Hendrick's and tonic."
But that's not to say Grant's marketing is staid. Check out its YouTube shorts for Hendrick's gin and, in the curious Hendrick's "brand world," you may be reminded of the humorous, sophisticated and surreal graphics that accompanied Monty Python skits.
Details in the mix
The marketing restraint being Grant-imposed, it does free up Payne to focus on other matters, such as ironing out the details from the company's purchase last year of the New York-based business, Tuthilltown Spirits, LLC, manufacturer of William Grant & Sons' Hudson whiskey brand.
And getting back to regulatory compliance, a much-abbreviated primer on some issues facing Payne: In 17 "control states" the state has a monopoly on the retailing or wholesaling of distilled spirits, the revenues going into the general fund. Other "free states" allow private liquor sales out of licensed stores, and levy taxes. Some states, primarily in the South, still have so-called dry counties, as well as blue laws that prohibit Sunday sales. Six states have no laws against drinking in public. And, as is the case with tobacco, transporting volumes of liquor from a no-tax or low-tax state to a high-tax state can be a felony.
Adhering to all the regs while still carrying on the many other responsibilities of being the distiller's U.S. general counsel, well that can be a lot for one lawyer and his compliance manager to handle. Payne maintains a team of trusted external advisers, high among them Miami-based Malkin Law which is noted for serving all three tiers of the alcohol industry: producers, wholesalers and retailers.
"Ryan Malkin is an expert in alcoholic beverage law with good networks within the industry and with state and federal regulatory bodies," Payne says of the firm's principal, a one-time Manhattan assistant district attorney, who's also counsel to the American Crafts Spirits Association.
"Ryan knows our business, works well with our commercial colleagues in sales and marketing, and through his pragmatic and commercial-centered approach, we view him as a valued extension to our compliance and legal team."
Changing his tune
With the help of Malkin and other outsourced legal talent, Payne relishes aiding William Grant & Sons' cause on this side of The Pond. A University of Edinburgh law grad with an MBA from the Strathclyde Business School, he's been a part of the Grant operation since 2011, coming aboard as senior commercial counsel in Scotland after earlier tours of legal duty as a legal adviser to Heineken UK (2008-2011) and Scottish & Newcastle PLC (2007-2008).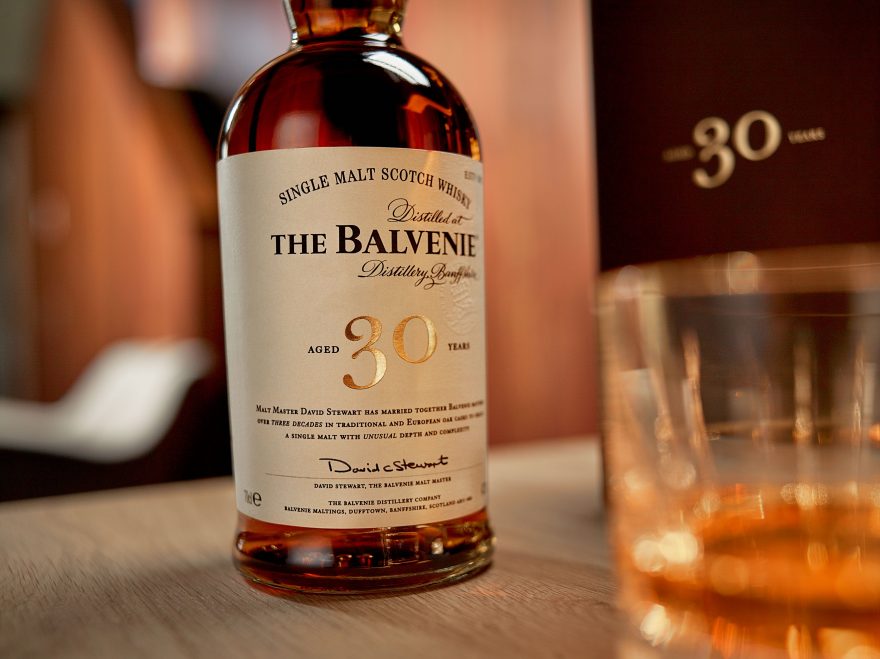 However, Payne didn't always aspire to be a lawyer. As an undergrad at Napier University, he majored in music, performing in the school's big band and symphonic choir. An accomplished classical pianist who can still rock out a boogie number, Payne came to decide that music would be his avocation rather than his vocation.
Now living in New Jersey with his wife and four children, Payne feels he made the right decision and wants to enhance his legal creds. This year will find him, in addition to his day job, gearing up to take New York State's challenging bar exam.
Upon passing, he might call for his favorite occasion drink: Hendrick's and tonic with a slice of cucumber. Or maybe something else.
"We do have an embarrassment of great whiskeys," he says.
Showcase your feature on your website with a custom "As Featured in Vanguard" badge that links directly to your article!
Copy and paste this script into your page coding (ideally right before the closing