Joseph Zirkman
A calming voice when feathers fly
Free to chart his own course after mitigating a most acrimonious proxy battle as general counsel of Fiesta Restaurant Group, Joseph Zirkman probably won't have much time to himself for long.
This last autumn found the articulate, affable and business-savvy Brooklyn Law School grad consulting for various companies from his Dallas area home and anticipating a re-entry into the in-house legal world.
No one can argue against his credentials, which go beyond the usual subjects of mergers and acquisitions, securities law, corporate finance and governance, regulatory compliance, intellectual property, contract negotiations and crisis management.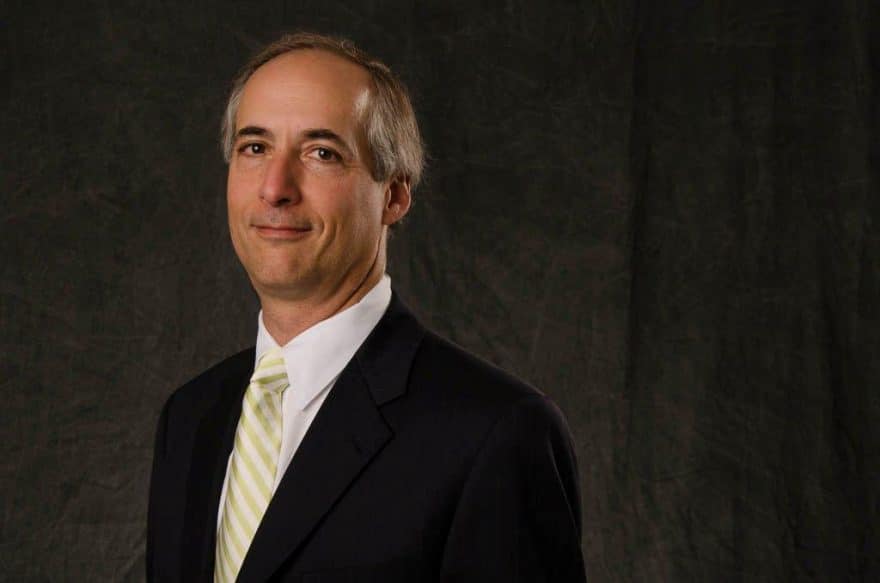 "By and large, I've seen everything a public company's general counsel will ever see," Zirkman confidently states. "As well as what most won't see."
And what most general counsels won't see is something along the lines of the proxy battle that Zirkman would advise any company to do its best to preempt. No real winners in such a situation, but a lot of dirty laundry unnecessarily aired in public.
It's a lesson that may have come late to Fiesta, but in the wake of Zirkman's departure in June, at least the restaurant chain may have stabilized itself for the growth that seemed so limitless just a few years ago.
Fiesta's bowl of potential
As a young associate attorney with the former New York City firm of Baer Marks & Upham from 1986 to 1993, Zirkman's clients included Carrols Restaurant Group. Based in Syracuse, Carrols remains the largest franchisee of Burger King, and prior to spinning it off in 2012, also owned Fiesta, whose holdings consisted of two chains with an ethnic flair, Taco Cabana and Pollo Tropical.
In 1993 Zirkman accepted Carrols' offer to be its vice president and general counsel, and helped to engineer the company's initial public offering in 2006. Six years later, Carrols opted to concentrate on Burger King, spinning off Fiesta and leaving Zirkman with what seemed an enviable choice: Sticking with the security of an established operation or joining what seemed a dynamic new venture as it went after the emerging fast casual dining sector.
The latter option, which entailed a cross country move to Dallas, seemed too exciting to pass up. The first couple of years were fruitful indeed, with Pollo Tropical's Caribbean-style chicken a hit in Florida, Georgia and Tennessee, and Fiesta's stock soaring from $11.05 to over $67 per share by March 2015.
But Pollo Tropical's overly ambitious expansion into Texas backfired, with Fiesta's stock losing over half its value and CEO Tim Taft departing and leaving a months-long vacancy at the top. In addition, employees were cut loose, restaurants boarded up, and a minority shareholder, JCP Investment Management LLC, led a group of activists vying to stack the board of directors with three of its own people and impose its own vision for the future of the company.
At any rate, for around nine months, a bitter, divisive and downright ugly very public battle would ensue between Fiesta and JCP, with Zirkman trying to calmly navigate the company through the fight while enabling it to continue to run its business.
"Proxy contests are enormously consuming and tend to distract management teams and boards from the day-to-day business of running the company," he says. "It's much like a fierce political campaign involving a relentless continuum of strategic decisions. The challenge for the GC is to set the agenda, the priorities and keep everyone focused. Keeping the team engaged and focused while avoiding over-emotionality and keeping board members from taking things too personally, is critical to achieving what is really the overriding goal—maximizing value for the shareholders."
"Proxy contests are enormously consuming and tend to distract management teams and boards from the day-to-day business of running the company."
All things considered, Fiesta couldn't have been too discouraged when matters finally settled at last June's stockholders' meeting. The previous fall, Fiesta had scuttled a plan to split the restaurant operations in two, maintaining that continued brand ownership would best benefit shareholders. At the meeting, the Fiesta board was re-elected in a landslide and a new CEO, Rick Stockinger, formerly of the Japanese steakhouse chain Benihana Inc., replaced interim boss Danny Meisenheimer, who had stepped in for Taft.
"I feel like I began the process as a rookie and emerged as a seasoned veteran," Zirkman says, adding that the damage control was a team effort and crediting a group of advisers he assembled, especially Kai Liekefett, head of Vinson & Elkins' shareholder activism response team and "one of the true heavyweights in this arena."
And Zirkman was ready for a new challenge.
Strengthened and seasoned
"The interesting part of my last couple years at Fiesta was that, as time-consuming and frustrating as it could be, it wound up being personally and professionally rewarding," he says. "I had to run a legal department and navigate a struggling company through difficult times while dealing with the all-consuming event of a proxy fight."
Any in-house lawyer worth his or her salt will learn early the essential legal and business aspects of a company, he says. Not too much comes across the desk that they're not comfortable processing. But it's a much different animal when dissidents are waging a very public battle, their antics further destabilizing an operation.
"Most general counsels will never see a proxy fight, but when they do it's a big learning curve for them as well as the company," Zirkman says. "It's given me a body of experience and knowledge that would be quite valuable for another company."
As of late October, Zirkman had yet to commit to another company, but had been advising some on a contractual basis. He's interested in another in-house post, and when the right offer is tendered, Zirkman will emphasize the need to identify early any potential turmoil of the kind that so set back Fiesta's progress.
"Shareholder activism is clearly on the rise, and more and more small and mid-cap companies that never dreamed they would be in a proxy contest are finding themselves in the activists' crosshairs," he warns.
"Many companies seem reluctant to invest the time and resources into the things that can substantially lower their risk profile. Among the most important, you've got to make sure your company has a commitment to best practices in corporate governance, a robust program for shareholder engagement with both management and the board, and a rapid response team ready to go in the event, despite your best efforts, you find yourself in a proxy war."
Since Speaking with Vanguard, Zirkman has become the chief legal and people officer with Sun Holdings Inc. Sun is one of the largest restaurant franchise companies in the U.S., operating over 750 locations in eight states.
Showcase your feature on your website with a custom "As Featured in Vanguard" badge that links directly to your article!
Copy and paste this script into your page coding (ideally right before the closing