Kara Halpern – ATANE
ATANE attains compliance with Halpern's guidance
New York City can be a confusing place to drive, especially when the signs are hard to read. So repairing and replacing them is an important task the city outsources.
The locally headquartered engineering, architectural and consulting firm ATANE having been awarded one of those contracts, its crews and subcontractors are immersed in the years-long task of inspecting more than 2,000 signs in all five boroughs.
You'll also find ATANE crews on parts of the New York State Thruway, the 570-mile stretch that runs from the Big Apple to Buffalo. There, they're inspecting highway infrastructure that includes hundreds of bridges, which must pass stringent safety tests.
Meanwhile throughout other Eastern states, chances are ATANE has won the bid to perform some other big-ticket project in the public interest. Could be at an airport, university, waterworks, green space, subway, highway or bridge.
Wherever, that's much risk and responsibility for ATANE to undertake—and for Kara Halpern to manage as general counsel and the one-woman legal team she's been since joining the company in February 2020 after advising it from the outside.
Around 90 percent of ATANE's projects are with the public sector, Halpern tells Vanguard in December while working remotely from her Brooklyn home. That alone puts a premium on compliance. Only more so, she says, given ATANE's status as a Minority Owned Business Enterprise that makes it eligible for set-asides in public contracting.
"For this we've got to have a perfect compliance program with codes of ethics and standards of conduct," she says. "Our company as well as our subcontractors have got to sign on."
More compliance, the better
She's aided on this front by Douglas McNevin, a vice president and chief compliance officer who had been deputy director and director of construction for the New York City Housing Authority. There's constant training in rules and regulations, Halpern says, and an emphasis on redundancy.
Formerly a commercial litigator while in private practice, Halpern says her courtroom skills help her pinpoint potential issues early. Whereas project managers procure the contracts, the documents wind up on her desk and she ensures the disclosures are drafted and distributed to the appropriate public agencies.
Whatever deals are cut with subcontractors also need her due diligence. Then there's her role in ensuring liability coverage and, until recently, being a de facto human relations department. That load becoming a bit too much, she's hired a third party, Critical Path Advisors, to help fashion a corporate culture that attracts and retains talent.
Always best to anticipate, she says, and as the sole in-house lawyer, collaborate and communicate with the rest of what's essentially been new operation. Formerly called HAKS, the company cleaned house and rebranded in 2019 with a new owner and board of directors.
Halpern's emphasis on compliance has helped redeem the company and make it eligible to upgrade long-neglected public infrastructure while garnering occasional work from the private sector.
"I was drawn to the challenge of taking something and making it better and the best it could be," says Halpern, who joined ATANE after honing her skills in private practice. "Because I had some breadth of experience, I was able to jump right in."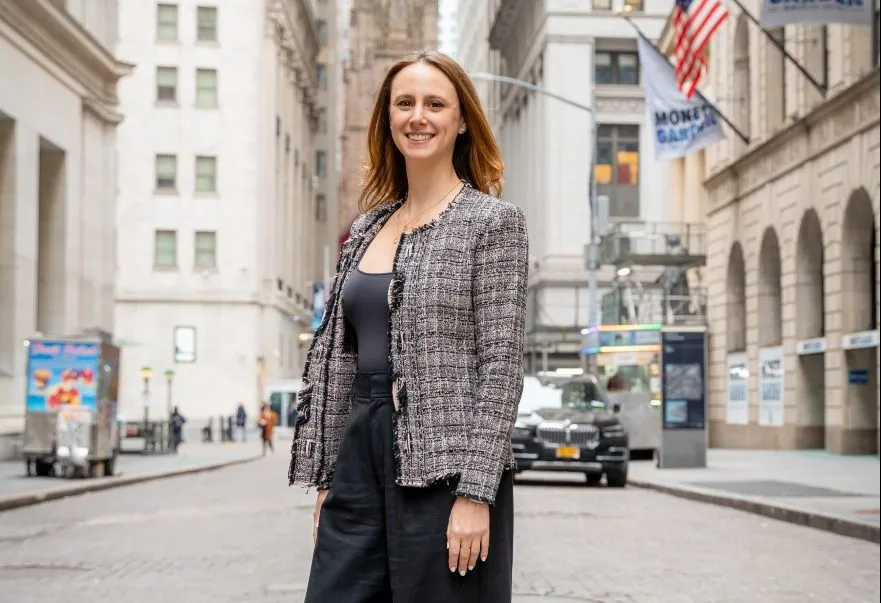 And, as a colleague says, she's at her best when negotiating with agency lawyers.
"She speaks their language and they respect her," that colleague says. "She's saved the day for ATANE on some very important occasions."
A lively time
It's been a whirlwind these past three years, Halpern goes on to say. Public infrastructure almost everywhere is overdue for upgrades, and ATANE has been racking up contracts through its bases in New York, New Jersey, Pennsylvania, Connecticut, Rhode Island and Massachusetts.
ATANE has been providing on-call consultants services to the Port Authority of New York and New Jersey as the World Trade Center is being redeveloped. It inspected a swarth of Greater Boston property to enable a five-star resort to be built. It's done much of the legwork for MassPort to upgrade two Bay State airports and ancillary properties.
"And the legal department is heavily involved in all the contracting and negotiations and overseeing company policy and compliance," reminds Halpern who—again—is that legal department.
She expects that to continue but, as the company grows, there may be need to expand legal operations. While she'd welcome the help, Halpern says she's quite comfortable in this gig.
"In-house has been a good fit," says the Hofstra University law graduate who majored in poli-sci at the University of Rhode Island. "I've been able to grow into my position and how it's expanded. I've learned how to delegate and though I'm a one-attorney-show, I have a great support system."
Personal life also is fulfilling, Halpern and her sister having bought and rehabbed a farmhouse in Weston, Vermont. Most every winter weekend she's likely to be skiing at Okemo, Bromley or Stratton. The autumn foliage is breathtaking and even spring's mud season has its charm. Summers, of course, are magnificent.
"I've always been the outdoors type," she says. "Some people have yoga. I've been on the slopes since I've been 2. It helps clear my mind and makes winter something to look forward too."
All the better that some of the roads between Brooklyn and Weston are being made safer through her employer's services.
View this feature in the Vanguard Spring I 2023 Edition here.
Showcase your feature on your website with a custom "As Featured in Vanguard" badge that links directly to your article!
Copy and paste this script into your page coding (ideally right before the closing