Karla Ordoñez – Pirelli Mexico
Driven to keep Pirelli Mexico in full compliance
There's compliance and then there's taking it beyond what the law requires. The latter is Karla Ordoñez's preference for Pirelli Mexico and she's been doing much on that front.
Head of legal affairs since November 2021, she had her hands full when Vanguard caught up with her in May. The past couple months she had been readying the company for consolidation while ensuring its next plant expansion proceeds without risk and fully complies with rules and regulations.
That's an ambitious undertaking requiring, among other provisions, Pirelli Mexico to devise a work strategy adhering to stringent environmental rules and regulations, identify any non-conformities and have everything independently audited. While ensuring a legally benign operation can be especially challenging for one of Mexico's top tire manufacturers, Ordoñez says the company has many of those bases covered.
"We take great care of how we dispose waste," she says. "We give tires the correct disposal so as not to become health hazards."
Pirelli Mexico also contracts with a company that collects and processes used tires for construction companies to mix with other building materials. Through such initiatives, Ordoñez says not only does the company satisfy national standards for clean operations, it meets its own internal guidelines for sustainability.
"We care about mobility overall and we're focused on moving the world with better products using technology," she says.
A mover and shaker
Ordoñez is a mover in her own right, becoming the first woman on the executive team and hopefully opening the door for others.
"I want to show the added value women can bring in an industry that is seen as 'for men' as we continue to develop and grow up," she says. "I would like to influence people´s thoughts. Today I can imagine great things that I never could have imagined when I was younger."
She says her sentiments align with the company's modus operandi. Pirelli Mexico certainly is doing more than just imagining its growth as a tire company.
In Guanajuato, 360 kilometers northwest of Mexico City, Pirelli Mexico proceeds with a $114 million upgrade of its massive Silao manufacturing plant. Come 2025, the company anticipates 8.5 million tires—up from around 7 million—coming off the assembly lines. The production area will expand by 16,000 square meters, bringing the facility to 220,000, and creating another 400 jobs that will bring the workforce to 3,200.
"By growing as a plant, we positively impact the state," says Ordoñez, who coordinated the details for expansion. "This is the third most important plant of the company worldwide. We seek to be a reference at the Latin American level."
A larger workforce will necessitate more attention to Mexico's increasingly progressive labor laws that, in addition to other details, uphold an employee's choice to join or not join a union and restrict a company's ability to outsource. An employer must also offer better working conditions as the labor laws evolve and document adherence to individual and collective bargaining agreements.
"Mexican labor law has changed a lot and compliance is challenging because companies are pushed to take better care of people," she says. "But I see these changes as a good thing. We want to have a unification between the company and its people."
Pro-active Pirelli
According to Ordoñez, the most effective compliance is preventative rather than reactive. It's also not the sole responsibility of the legal department, she says, emphasizing how everyone plays a role and how she sets an example.
Ordoñez says she's all the more effective when not confined to the legal and compliance roles. The company welcoming her input on business matters, she's able to collaborate with colleagues in finance, purchasing and personnel, and the shared sense of empathy being to everybody's advantage. While she may raise a cautionary hand on some projects, she stresses she's not there to say no—instead to advise that there might be unforeseen issues that must be dealt with early.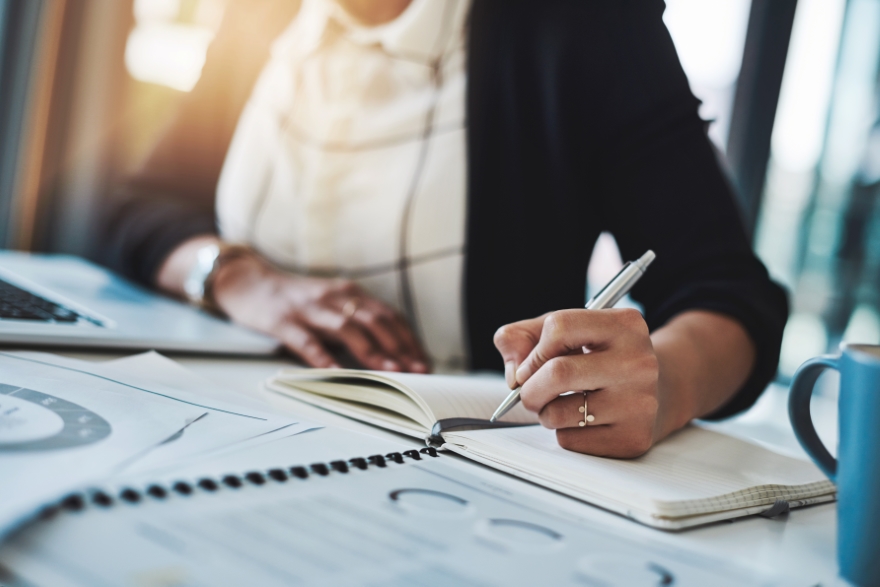 Having honed her skills in private law before taking the first of her in-house positions as a contract lawyer with INFRA Mexico in 2008, she's well-seasoned when it comes to early identification of possible trouble areas.
"I prefer working in-house because from that perspective, you can help your company design legal strategy and control risk from the beginning," she says. "When you're with a firm, you can only access a few parts of the life of a company. You're just asked to look over a contract or a specific project. In-house, you can see the whole picture and more accurately advise from the legal perspective."
At home in-house
She's certainly established her credentials in-house, Ordoñez having spent the past 14 years counseling the manufacturing, gas production, entertainment and automotive industries with roles at INFRA Mexico, General Motors, Universal Music Group and Clariant preceding Pirelli Mexico.
Her current position stands to be the most consequential, she says, what with the company's commitment to exceed Mexico's environmental and labor laws, and the overall challenge of sustaining its position in such a competitive industry.
Lifelong learning aids the cause, she says. A 2003 law graduate of Iberoamerican University in Mexico City, Ordoñez enhanced her credentials with a diploma in corporate law from Autonomous Technological Institute in 2012 and UCAM Catholic University San Antonio de Murcia in 2021. She's now studying mediation as well as Italian to add to her Spanish and English fluency and plans to pursue a master's with a gender perspective.
"As part of the internal monitoring committee of psychosocial risks, I want to be a change agent to help people," says the married mother of a 17-year-old daughter. "Promoting policies that reinforce women, in matters of remuneration, better working conditions and respect for motherhood, I had a complex time on this issue growing as a professional."
View this feature in the Vanguard Summer III 2023 Edition here.
Showcase your feature on your website with a custom "As Featured in Vanguard" badge that links directly to your article!
Copy and paste this script into your page coding (ideally right before the closing