Liesel Carvajal – AXA XL
General counsel became better leader by beating cancer
In June 2021, Liesel Carvajal got some sobering news. As she was raising two young boys and hitting her stride career-wise, doctors diagnosed her with Stage 2 breast cancer. Over the following six months, Carvajal would undergo a double mastectomy, reconstruction surgery and chemotherapy before doctors declared her cancer-free.
"I utilized scalp cooling treatments during my chemo that allowed me to keep my hair," Carvajal says. "I wanted to look like myself as much as I could throughout the ordeal."
During that time, she never stopped working. She was determined that her health battles would not sideline her career or take away time from her sons, now 8 and 14.
"I really wanted to try to work throughout the surgeries and the chemotherapy and try to keep my life—for myself, for my family and for my team—just as normal as possible," Carvajal says. "I was sort of in that moment; I wasn't thinking about what things would look like afterward."
As it turns out, they look pretty good today. Carvajal is now general counsel for U.S. insurance at AXA XL, the property, casualty and specialty risk division of the global insurance and reinsurance company AXA, which not only stood by her through the ordeal but promoted her when it was over.
As Carvajal was fighting cancer, one of her senior colleagues retired, creating an opening. Carvajal, who is based out of the company's New York City office, consulted with her boss and told her she could handle the promotion, cancer be damned.
"I felt like a superhero and felt like if I could get through everything I got through health-wise, and I could recognize my own inner strength and resilience, then I could absolutely take on anything else that was thrown at me," Carvajal recalls. "I am so incredibly grateful to my boss, the legal team and the whole company, really, for their support and belief in me and my ability to take this next step."
Becoming a wiser manager
The experience taught Carvajal several lessons, including the importance of reflecting on where one is heading in one's career.
"I think with any kind of major challenge thrown at you, you start to think about what you want out of life," she says. "Am I on the right path? Is this something I really want to continue to do? For me, it helped me determine that I did want to keep on my career path. It was a growth opportunity for me."
Carvajal also learned something about work-life balance—both her own and her direct reports'. Oftentimes, she says, people grapple with the fear that nurturing a life outside of work will hinder their career growth in some way. But spending time with her family while getting better from cancer "actually allowed me to achieve more," she says.
"I had to focus and be more efficient with where I spent my time and how I spent my time," Carvajal explains. "I only had a certain amount of energy that I could spend every day, and it really helped me figure out where my skillset was most valuable, where my team's skillset was best utilized, and how best to work together efficiently as a team to optimize everybody's strength and expertise. And we really were able to click as a team more because of that."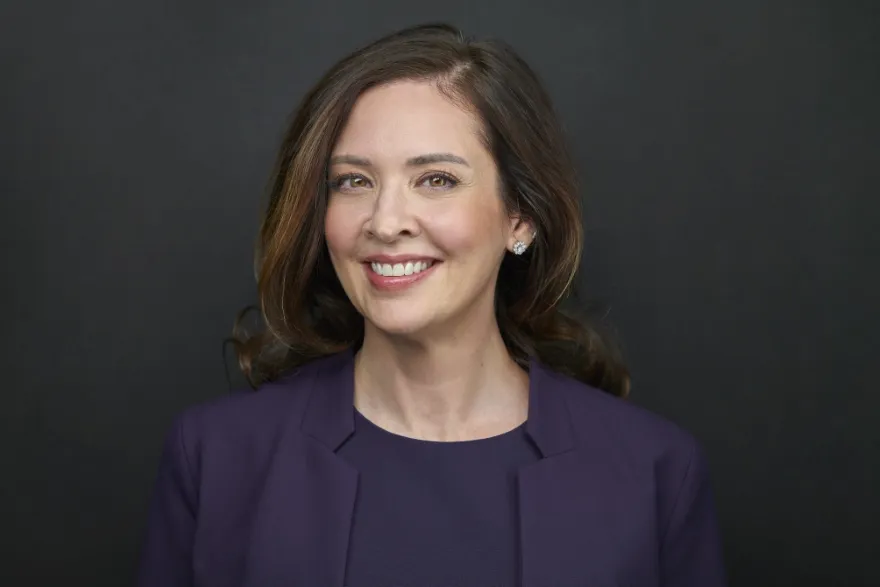 Her takeaway: carving out some personal time actually makes for stronger workers, because then people are less distracted during their 9 to 5.
"The whole picture needs to be developed," she says.
Mentoring and team building
Now leading her team more efficiently than ever before, Carvajal is helping launch an official mentoring program at AXA XL. The program, which is expected to launch in early 2024, is an opportunity for Carvajal as well as for her direct reports.
She says the company envisions the program as an opportunity for colleagues to benefit from the guidance, experience and advice of legal colleagues worldwide.
"I've benefited from having some really great bosses who were in my corner throughout my career, and I really am excited about supporting my team and [broader legal team] colleagues in achieving their career goals," she says.
The mentoring effort is part of a broader focus on team-building that Carvajal has introduced. Her team is spread across four different offices, and during the COVID-19 pandemic, as everyone was working remotely, she maintained connections through weekly video check-ins on Microsoft Teams and meetings in-office once restrictions were lifted. She's also actively engaged with new team members to ensure they feel connected to the rest of the team.
"I'm lucky in that we had a really good team culture initially, and this just strengthened it," Carvajal says. "It was about being mindful of everybody's individual strengths and how we worked together as a team."
Carvajal also organized an offsite retreat near AXA XL's Pennsylvania office and is planning another one this fall.
Building the right toolbox
Carvajal was prepared to take on the general counsel role—which required not just an understanding of legal ramifications but also a keen sensitivity to business concerns—thanks to her on-the-job training and schooling. She received her B.S. in business administration from the University of Richmond, with a dual focus on finance and marketing, before earning her J.D. from Brooklyn Law School in 2004.
In 2005, she joined Wilson Elser as an associate before joining the in-house legal department of The Hartford in 2006. In November 2008, during the financial crisis, she signed on as an assistant division counsel for AIG.
"It was a very intense time to be at AIG," Carvajal says. "I remember being told not to wear any of our logos out in public. And I think Michael Moore came to our building to shoot a documentary… It was fascinating to be part of that company at that time in history, and it was a great learning experience."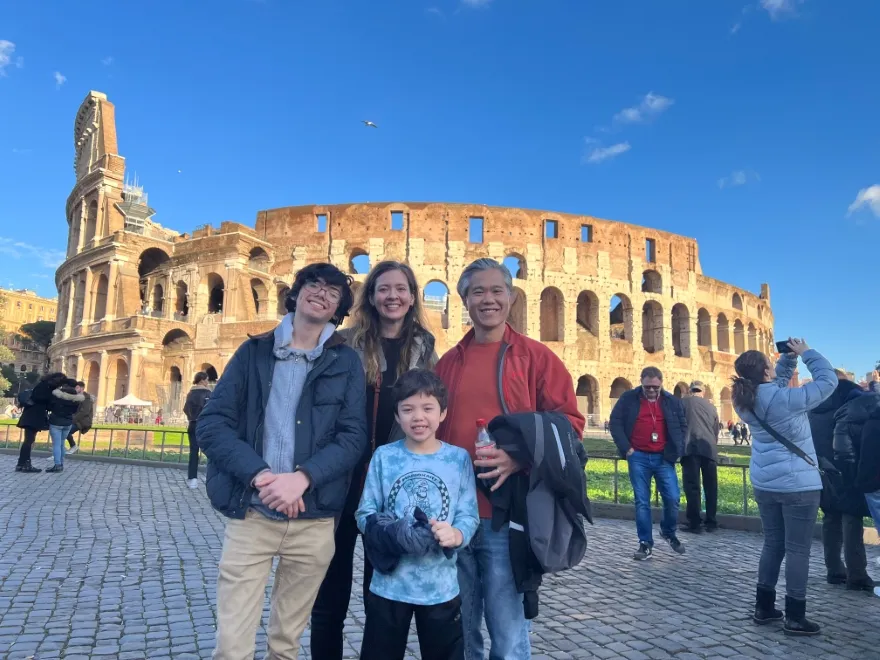 In 2012, Carvajal joined Arch Insurance Group as assistant vice president and counsel, rising to vice president and deputy general counsel by 2017. In 2019, she moved to AXA XL.
"The global aspect of AXA XL drew me in, and at the time, they were really looking to the development of new products and new initiatives," she says.
Today, in her current role, Carvajal gets to experience those draws firsthand—from working with counsel in Spain, France, Australia, London and Singapore to helping AXA XL expand its product offerings into the middle market space. Traditionally focused more on large multinational corporations, the insurance company is launching an underwriting initiative to take it into a different niche. It's a set of professional challenges Carvajal has enjoyed meeting head-on.
"I never wanted to do just one thing," she says. "I always wanted to make sure I was learning, growing, pushing myself to take on new challenges. And so, looking back over my career, this mindset achieved for me exactly what I had hoped it would: it propelled me, both personally and professionally, forward."
View this feature in the Vanguard Fall II 2023 Edition here.
Showcase your feature on your website with a custom "As Featured in Vanguard" badge that links directly to your article!
Copy and paste this script into your page coding (ideally right before the closing