Louis Shansky – Upgrade, Inc.
Linking consumers with investors to make credit more affordable
Louis Shansky remembers his glory days of anarchy and freedom, shredding guitar riffs and belting out vocals on a Michigan stage with his punk rock band "Bounder." To him, management and financial security meant earning enough gas money to get home, and perhaps buy a beer or two.
That was then, and this is now, with this wayward son having transformed himself into a responsible adult practicing law.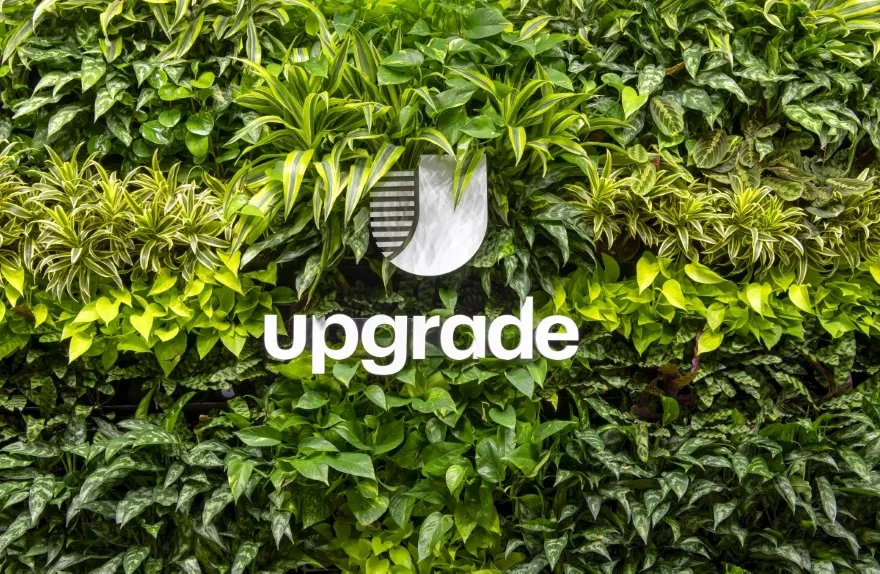 Yet Shansky still brings vestiges of his bold, unconventional approach from years gone by to a legal career with a new consumer credit platform, Upgrade Inc. As general counsel to the FinTech firm, he helps marry the needs of mainstream consumers looking for more affordable and responsible credit than they get from their credit card company, with investors looking to buy a loan or two.
Shansky has replaced bandmates with a legal team of diversified talents specializing in legal issues such as consumer regulation, financing, internet protocol and security.
"We have a wide array of issues we handle, and the realization was that it would be impossible for any one person to be an expert in everything. So whether we are dealing with state licensing, consumer regulations, or venture capital equity you have to surround yourself with exceptional people to fill in the gaps and bring it all together," Shansky says. "Thankfully we have all those people in all the right places, and while we've only been in business for a short time, we've developed well beyond our years."
What's in a name?
Upgrade got its name from founder Renaud Laplanche, who initially started a company called Lending Club, a peer-to-peer lending company which was the first of its kind to register its offerings as securities with the Securities and Exchange Commission. Noting what worked and what didn't with that experience, Laplanche left Lending Club nearly three years ago to start Upgrade and invited Shansky along for the ride. Together they developed a version of "online lending 2.0"—in effect—an "upgrade" above and beyond what was done before.
So how does Upgrade work?
The idea is to help mainstream Americans get out of the cycle of revolving credit card debt. It does this by vetting people and assessing their creditworthiness, helping them get personal loans with a fixed rate, and finding investors (who Upgrade also vets) willing to back those loans. Most of the repayment schedules are set between three and five years at a fixed rate. While the monthly payment might be a little higher, the idea is that the loan gets paid off more quickly.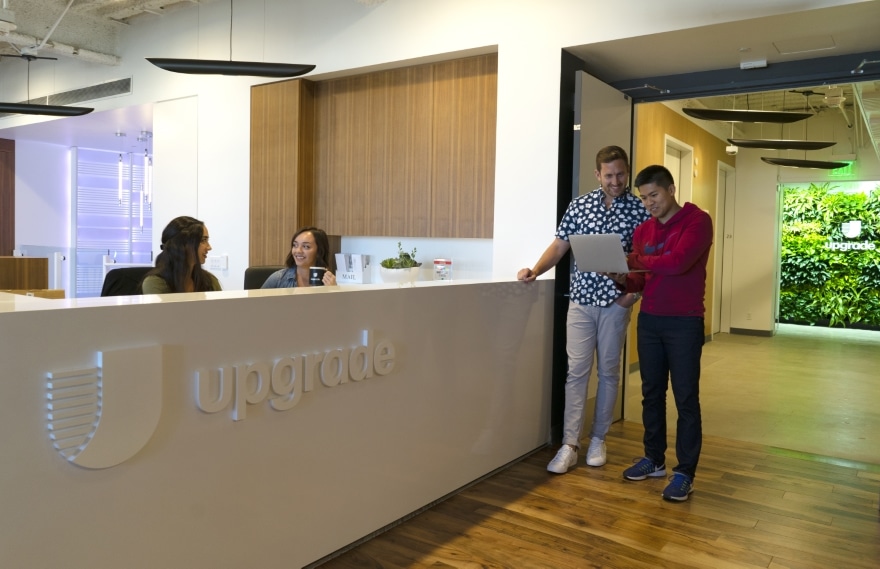 Upgrade also established a mechanism for borrowers to make sure they apply the money they are awarded directly to its intended purpose to pay off the debt immediately. Since the company's inception, $1.5 billion in loans have successfully originated across the company's platform.
So what happens if your credit really stinks?
Upgrade developed another product called Credit Health, a free online credit monitoring and education tool that helps people better understand their credit profile and ways to improve it, offering a path toward financial redemption.
"When we decline an application, we will spell out the reasons of exactly why they didn't get the loan. But we'll also follow up with suggestions for how to get things back on track via our Credit Health program for free. If they stick to the plan and improve their credit situation we may approve them for a loan in the future," he says.
On the move
Shansky has a lot of plates to keep spinning with 300 employees and operations in multiple states and two countries.
"My biggest overarching task is to build a legal structure for the organization and its processes," he says. "Initially, we responded more reactively, but we are now building our processes methodically from scratch and trying to close the gaps to gain continuity and efficiency."
He is personally involved in issues affecting each of the five offices on everything from technology, to underwriting, to collections, to what is going on with the investors.
Upgrade's headquarters is in San Francisco; Phoenix is the center of operations for servicing the loans; engineering takes place in Montreal, Canada, and Chicago; and a capital markets team is based right where all the financial action is—in New York City. An important decision for the company was to put the hubs of activity closest to where they could access the greatest talent pool for the jobs at hand.
Up next
In the next year Upgrade will build on its core offering with a personal credit line product whereby a client can draw approved funds as needed with a point-of-sale type card, rather than handling one lump sum. Looking ahead Shansky says the company eventually wants to offer a full range of consumer products such as auto loans and mortgages.
"Our plan is aggressive and ambitious," he says.
Looking back, Shansky says there was plenty to learn from his days in a punk rock band.
On the upside, he fondly remembers reveling in the entrepreneurial spirit, embracing the do-it-yourself nature of the punk rock world and tapping into the unfettered freedom of independent and creative thinking that took place—all qualities he sees as having value in the world of business. The painful lessons, of course, were hinged on failed logistics: did anyone advertise the show with flyers, what was being charged at the door, and did someone remember to rent an amplifier for the night?
"There were plenty of logistical failures at some of the shows and venues, and questions we didn't think about in advance. But it teaches you pretty quickly to think about the details and make sure someone is planning for them."
When the band ran its course, Shansky worked in retail to make ends meet, but didn't find it intellectually stimulating. He had been thinking about law school since he was a teenager—a pretty analytical kid, he'd been on the debate team in high school—and the legal profession had a natural appeal. But it was a bit daunting, particularly since there weren't any lawyers in his immediate family, so he dismissed it at first. But he eventually revisited the idea of law school and took the LSAT. The rest, as they say, is history.
Showcase your feature on your website with a custom "As Featured in Vanguard" badge that links directly to your article!
Copy and paste this script into your page coding (ideally right before the closing