Kate Mahan – United Federal Credit Union
Credit due the firm's legal boss
Her employer having four focuses, Kate Mahan is immersed in all, with something called process excellence at the top of the list.
It being a most general focus, process excellence can be anything and everything, but whatever it is on a given day, it's likely to involve Mahan collaborating with other departments at United Federal Credit Union in St. Joseph, Michigan.
"I sit down at the computer to analyze and present solutions and not just redline," explains Mahan, who joined the credit union as a regulatory compliance specialist in 2011 and, several promotions later, ascended to her current role, as general counsel, this past January.
Kate Mahan | General Counsel | United Federal Credit Union"I don't want to be the department of no. I'd rather set up road markers and provide guidance for the appropriate lay of the land. If we can't do that, maybe we can do this, and here's where the potholes may be hidden."
Just recently, she exercised that due diligence with help from Midwest business law specialist Honigman in drafting, negotiating and guiding United Federal in its April purchase agreement of the Springdale, Arkansas, branch of Truity Credit Union. United Federal having targeted northwest Arkansas for growth, the acquisition will fit the corporate agenda while retaining the branch's workforce.
Now, again with the continued support of Honigman, she's turning her attention on the purchase and assumption of substantially all assets and liabilities of another St. Joseph financial institution, Edgewater Bank. It's a transaction that both entities say will give the denizens of southwest Michigan the broadest financial options.
And after these deals are closed? Well, she'll continue collaborating with colleagues for a broad view of whatever issues ensue. It's this part of process excellence that Mahan says extends into another focus—risk management—which she defines as qualifying and quantifying any possible potholes in the road.
Reducing the risk
Even if it's a seemingly mundane task done inefficiently, Mahan says the impact can extend beyond any one department. With each question she is asked, a new idea may spring from any of the other business units weighing in.
Indeed, there have been many such conversations since early 2020, with United depending on Mahan to sustain two more of those strategic focuses: the member and employee experience as related to the credit union's COVID-19 response, and the general community impact.
In March 2020, she recalls joining colleagues in strategizing operations. Her counsel was welcomed as United developed its federal Paycheck Protection Program loan processes and supported initiatives to identify the protocols for physical safety at offices in six states—as well as the data security and efficiency for those staffers working remotely.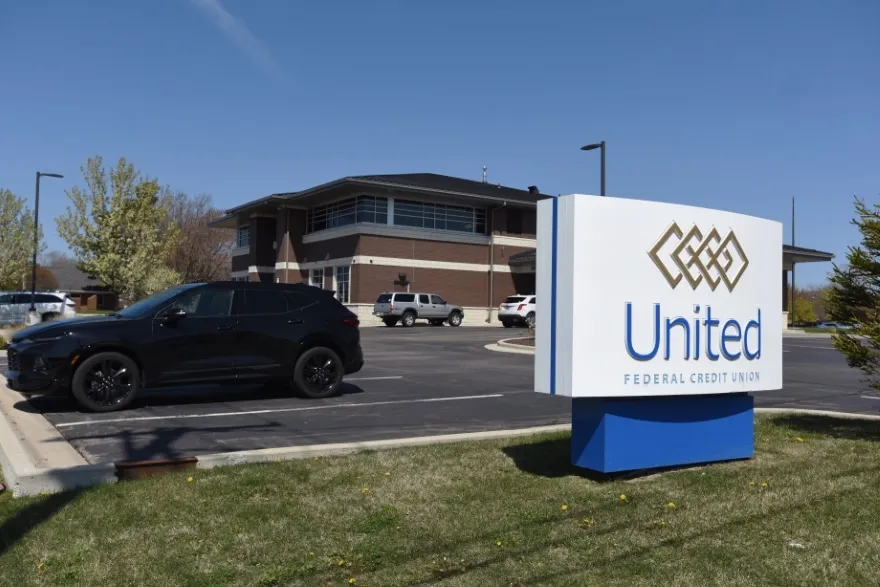 "Our team made a rather seamless transition to working at home," says Mahan, who was already used to such an arrangement, her home being a couple of hours away from St. Joseph. "I was able to hire someone in April, even though I wasn't able to meet them in person until October. We leveraged the technology United had in place to build a personal and productive onboarding experience, even though it was different than what we've done in the past."
In many ways, United's pandemic response was an extension of the organization's community impact as it concentrated on improving the lives of its members and creating a frictionless experience with the credit union. As Mahan reminds, a credit union is a member-owned nonprofit, and thus beholden to more than just the bottom line.
She's helped shape programs that improve the products, services and member experience, including updated share account and credit card offerings, enhanced chat functions, online appointment scheduling and member feedback initiatives. It's all part of the responsibilities of this one-person legal department that Mahan has comprised for over a decade. And it's just the way she likes it.
Compliance comes calling
A 2005 Hillsdale College graduate with degrees in financial management and German, Mahan earned her JD from Penn State Dickinson Law four years later—which wasn't the best of times for budding attorneys.
She cut her teeth for a couple of years working on a contract basis. But the same Great Recession that initially stymied her career would later prove a boon, given the resulting laws aimed at precluding another financial crisis.
For United, that meant more attention to compliance, which seemed best served with an in-house lawyer. The young Mahan being a native Michigander, and having acquitted herself on financial matters, was in the right place at the right time to deepen her practical experience.
While few young lawyers go in-house without at least a few years at the firms, Mahan wasn't fazed. She had long envisioned herself in such a role, liked the idea of growing with the company and was adept at all matters financial.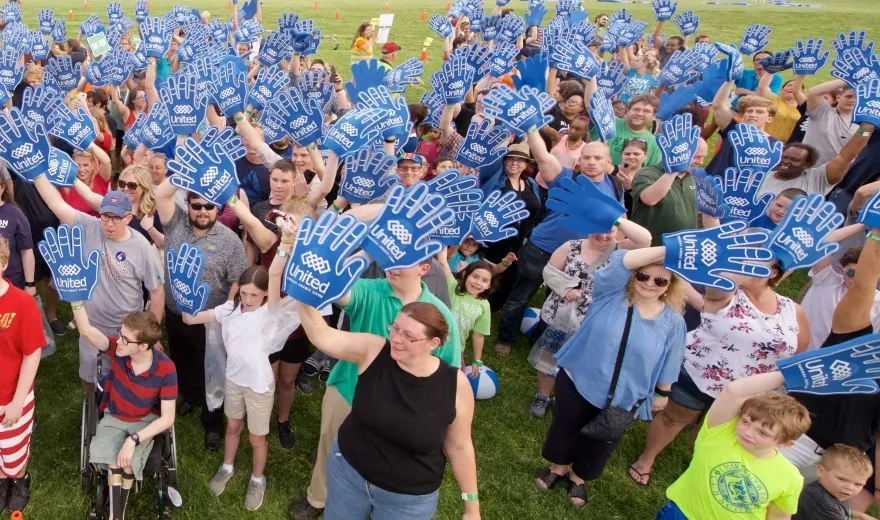 "Its framework is so spread out and there's myriad interplay of the many rules," she says about financial law. "That level of complexity keeps it interesting. It sticks to my brain."
She's also quick to credit Hillsdale College, a private liberal arts school in Michigan, founded by abolitionists known as the Free Will Baptists. True to its legacy, Hillsdale has spawned, or at least influenced, some of the most notable conservative and libertarian minds today.
"They really push you to think critically," Mahan says. "Their emphasis is on freedom of thought and the pursuit of truth, which you don't find on other campuses. They want you to think critically. I expect that of my children."
Her four children, ranging in age from 1 to 7 years old, have plenty of time to sort out their ideologies. Mahan and her husband, a Northwestern Mutual financial advisor, had worked at home even before the pandemic, and are used to performing under lively conditions, with a mother-in-law or babysitter sometimes around to keep the peace.
"It's more work not to be at work," Mahan says with a laugh.
And 2021 is shaping up as an exciting time at United, with two acquisitions being finalized, a digital service side under development, and the everyday detail-intense workload that comes with handling legal for a financial institution. Always some opportunity for process excellence.
"It can be really exciting," she says. "Looking for another opportunity to improve, another hurdle to remove."
Showcase your feature on your website with a custom "As Featured in Vanguard" badge that links directly to your article!
Copy and paste this script into your page coding (ideally right before the closing