Luana Rosa da Silva – Merama
Making e-commerce easier for manufacturers and consumers
Even sellers with unique or necessary products may have difficulty reaching their target audiences on e-marketplaces—and with good reason.
Amazon has over 9.7 million sellers; and its Latin American equivalent, Mercado Libre, has over 11.2 million.
As Luana Rosa da Silva explains, her employer, Merama, acquires a majority share in brands struggling to stand out, then shines an e-commerce light on them. In April 2021, the acquirer of private label businesses raised $160 million and then an additional $225 million in September.
Although Merama acquires brands, it allows the company founders to retain ownership and to continue operating the business, says Rosa da Silva, the company's head of legal. It just gives the brands a boost, supporting everything from online advertising to packaging and shipping.
"We have an incredible internal team with diverse experiences and skillsets that support all of our merchants to help them grow and boost their sales," says Rosa da Silva, who came to the company with over half a decade of experience handling mergers and acquisitions for large companies in Latin America.
Juggling dozens of M&As
Merama's model is like that of Amazon Basics, which sells products like pet food or dish towels that aren't manufactured by Amazon. Merama does something similar and sells products through Amazon, Mercado Libre and other e-commerce platforms.
"No one in the world is doing quite what we are, and only recently did a competitor enter the market in Brazil," Rosa da Silva says.
She says Merama is unique because of its business model—acquiring up to 10 companies at a time—and mainly because of its focus on only Latin American companies and private labels that have their own brands and products, which they sell through e-commerce platforms.
In the short time since she joined, she's helped Merama complete more than 10 acquisitions in Brazil, with several others under negotiation. This aggressive strategy is how Merama reached unicorn company status in less than a year, she says. While Rosa da Silva says she hasn't rushed deals, her goal is to decrease the time it takes Merama to acquire a new company.
"Our first one took over nine months, and we've significantly decreased that time to just a couple months," she says.
Legal family footsteps
Challenges like these are among the reasons that Rosa da Silva wanted to become a lawyer. Her parents, who both graduated from law school, also motivated her.
Considering becoming a judge, she worked on her law degree at Pontifícia Universidade Católica de São Paulo. Since her mother always encouraged her to pursue a public career, Rosa da Silva also studied for a technical test at the local labor court.
"In a twist of fate, the test was delayed, so I decided to work at a law firm in Brazil while I waited," she says. "As soon as I started at TozziniFreire Advogados, I realized that I wasn't meant for a public career, because I like being constantly challenged and learning new things."
This realization led her to participate in an exchange program to study business relations at a university in Barcelona. The experience solidified her desire to be an in-house corporate lawyer for an international company, she says.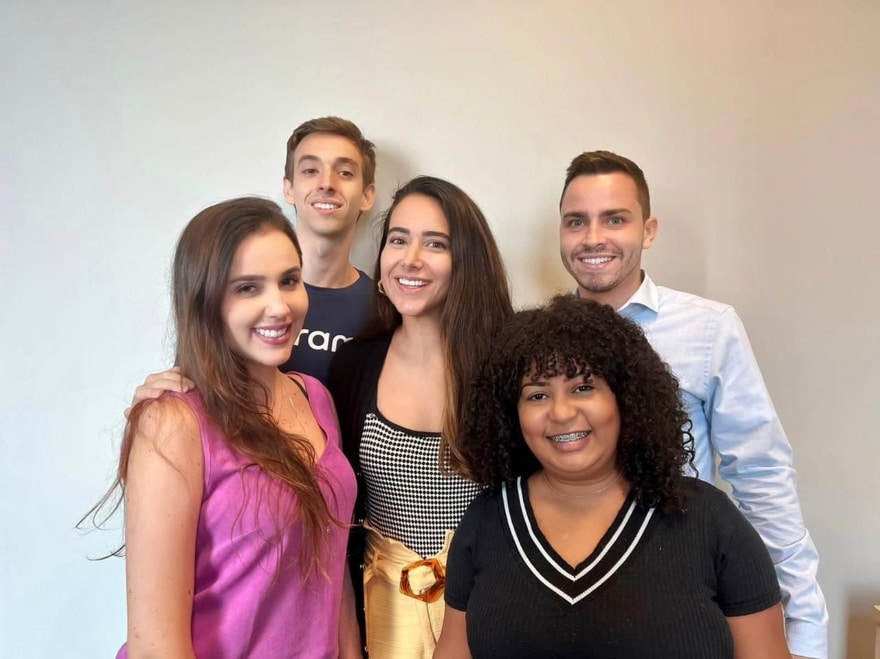 Merama Brazil didn't even have a taxpayer number when the founders reached out to her on LinkedIn, but she knew that it had big investors and if she didn't take a chance with by working for the business, she'd regret it.
She was also interested in the reputation of the founders—one in Mexico, one in the U.S. and two in Brazil—and their mission to become the largest and best online group of e-commerce brands. She joined the company in March 2021 and in four months, she was promoted to her current position.
She now oversees the Brazilian legal team that handles M&A and all post-closing legal matters; and the environmental, social and governance team. Although ESG has always been important to Merama, Rosa da Silva and the company have only recently had a chance to establish and implement initiatives for short-, medium- and long-term impact. Recently promoted to global head of ESG, she is working with the founders to apply these ESG principles across the business, from investments to sustainable innovation.
"We just have to be open to learning all the time," Rosa da Silva says. "I learn new things at Merama every day no matter what work I'm doing or with whom."
View this feature in the Vanguard Spring IV 2022 Edition here.
Showcase your feature on your website with a custom "As Featured in Vanguard" badge that links directly to your article!
Copy and paste this script into your page coding (ideally right before the closing