Tony Stewart – ParkMobile
GC parks attention on data privacy
Driving around the block again and again looking for a place to park is often frustrating, stressful and time consuming.
It'd be so much easier if you could look at a map on your phone and see where the open spots were. ParkMobile has made this a reality. The mobile app shows users nearby open parking spaces and allows them to pay digitally instead of at a meter, so there's no scrambling for quarters, either.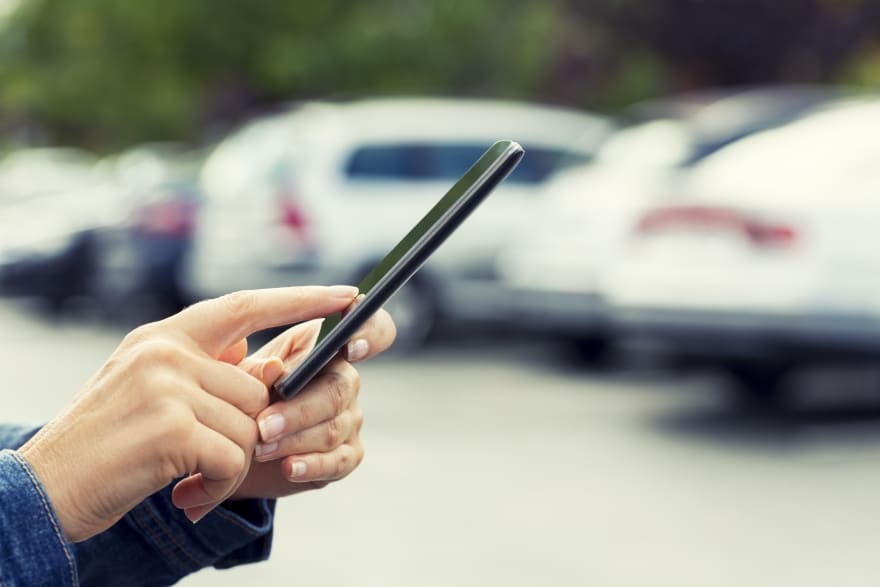 It's available in 450 cities across the U.S. and will soon expand into other parts of the world. The Atlanta, Georgia-based company was recently acquired by EasyPark, a similar company with a presence in over 2,200 cities in Europe and Australia.
Tony Stewart, ParkMobile's general counsel and chief legal and privacy officer, helped prepare for the acquisition and has since helped the two companies combine their policies. That's included creating a privacy program like the one he made for ParkMobile, which includes annual training to keep employees abreast of regulations worldwide.
"We're the leader in parking technology in the U.S., so by working with EasyPark, we can expand into a global organization," he says. "Our goal is to be market leaders around the world."
Privacy by design
Since ParkMobile was acquired, Stewart has been updating its policies to be compliant with the General Data Protection Regulation while also strengthening EasyPark's compliance with it.
He also ensures ParkMobile is compliant with the California Consumer Privacy Act and other state regulations, which he says are revised and updated frequently. With the help of outside counsel, he monitors new legislation and other regulatory developments and relays them to his colleagues in monthly meetings with each department, including with the product development team.
ParkMobile has implemented a "privacy by design" concept, Stewart says, which means "having our teams think about privacy from the onset of product development and design."
While Stewart provides input on how to stay compliant, the product team has a member who has a deeper understanding of privacy and security than other members of the team. Stewart says heightened security protocols are becoming more important with the rise in hacking during the COVID-19 pandemic.
"It's concerning seeing how companies are victimized by third-party malicious actors," he says. "Our users, and the municipalities we work with, trust us to protect their data, so we don't want to leave ourselves open to any security risks."
Managing the process
Stewart has also implemented a new contract management system, which helped prepare the company for acquisition as well. The system, rolled out in 2021, streamlines the contract process with standardized templates. Now, the sales team no longer needs to request and wait for contracts to be drawn up by the legal team, accessing them instead from a centralized database that allows for auto renewals.
"This has improved client management because it makes sure we're aware of contracts that may require a manual process and ensures nothing slips through the cracks," Stewart says. "And having pre-approved self-service templates creates more consistency and leaves less room for human error."
He started looking for a new contract management system early in the COVID-19 pandemic so the sales team could work more autonomously.
"I like looking for solutions and ways to achieve business goals while also managing risk," Stewart says. "It's especially fulfilling working with other business units to come up with creative strategies."
Computer nerd turned lawyer
Stewart had been an attorney at the Atlanta-based firm Hall Booth Smith, P.C., for seven years when ParkMobile cold called him looking for someone to develop its privacy program and had heard of his expertise.
Hall Booth Smith focuses on data privacy and security, intellectual property and general liability, and while there, Stewart learned a lot about cybersecurity.
"My colleagues there joked that I knew more about IT than the IT department," he says. "I was a computer nerd in high school, so it's something that's always interested me."
While Stewart was surprised by ParkMobile's call, he was intrigued by the prospect of going in house. He'd been wanting to make that change because he was spending a lot of time working with large companies on GDPR compliance and knew he could be more involved in house.
"Data privacy and security is still a relatively new area of law, so it was attractive to be part of something as it develops and be able to influence it," he says.
After learning more about ParkMobile and being drawn to its company culture, he accepted the role of chief privacy officer, which later evolved to include the roles of chief legal officer and general counsel.
"It's a very collaborative environment here and it truly feels like we're all on the same team," Stewart says. "We take diversity and inclusion matters very seriously and make sure everyone feels safe and comfortable. I feel like I can be my true self here."
View this feature in the Vanguard Summer II 2022 Edition here.
Showcase your feature on your website with a custom "As Featured in Vanguard" badge that links directly to your article!
Copy and paste this script into your page coding (ideally right before the closing