Marco Aurelio Cordeiro – CNN Brasil
Launching a new news outlet in Brazil
Freedom of speech is a right given to Americans by the First Amendment to the U.S. Constitution. It's what allows them to stand on a street corner and say whatever comes to mind.
Freedom of speech is also what gives U.S. journalists the ability to write news or run TV segments critical of government officials without fear of retribution.
But what's it like for journalists in other countries, such as Brazil, where the press has recently been the target of the country's federal government? Freedom of speech is something important for Marco Aurelio Cordeiro, general counsel for CNN Brasil, the international news giant's newest venture into South America.
"I know how important an independent and free press is to democracy and to our society in Brazil," Cordeiro says.
Starting a network
Ted Turner launched CNN from Atlanta in 1980 and it's grown to become the largest cable news outlet in the world. CNN Brasil launched to the public in March 2020—it took a little more than one year to build it from scratch.
Cordeiro says launching a TV news network during a global pandemic has been challenging. From regulatory issues and breach of contract risks to labor law matters and the general economic effects on the business, COVID-19 has made him and his team even more aware of the need to protect and provide for journalists.
"In addition, as a new business, we needed a number of employees on-site who couldn't work remotely, and while it's been challenging, I think we're doing great overall," Cordeiro adds.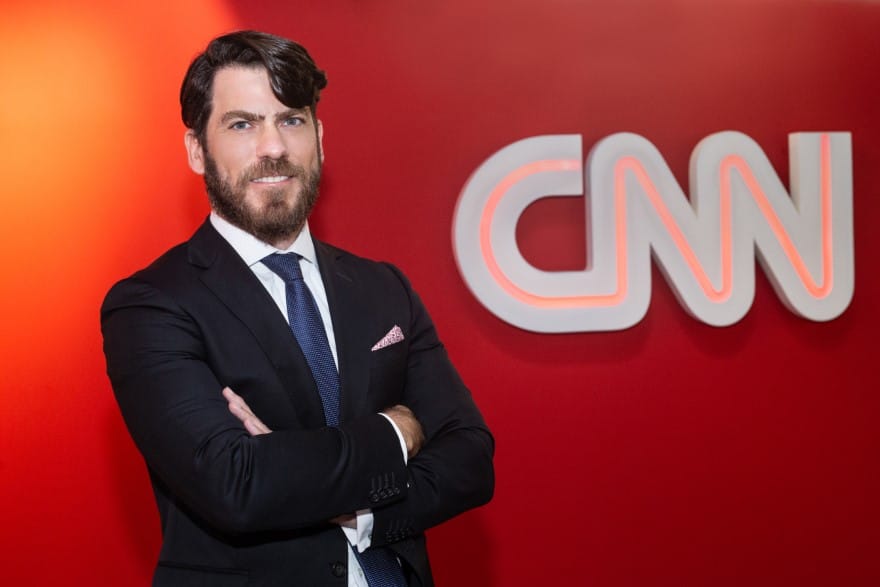 As with any new 21st century business, data privacy and compliance are serious matters. As a news organization representing one of the most prestigious journalism names in the world, editorial integrity is the goal of the many policies and procedures CNN Brasil has implemented since its inception.
Journalism ethics, fact-checking, evaluating public interest in a story and best journalism practices are all aspects of the business that fall under the purview of the company's editorial board, on which Cordeiro sits as the only non-journalist.
"We're an independent body of eight people whose mission is to ensure complete editorial independence of our journalists," he notes.
Brazilian data privacy laws recently became enforceable, so in addition to compliance, Cordeiro and his team are always working to observe the best international privacy standards. He says that involves the implementation of data privacy policies for employees and business partners, management of CNN's data-mapping and incident procedures, along with constant cybersecurity and privacy assessment.
Protecting free speech
In a career spanning 20 years, Cordeiro has been responsible for several freedom of the press cases. In one instance, he was victorious in defending the right of a TV network to run a popular police-themed journalistic news show in a class-action suit filed by public prosecutors who aimed to block its broadcast under underaged-rights violations allegations.
In another class-action lawsuit filed by public prosecutors, Cordeiro successfully defended the right of a TV network to keep running a comedy show based on a parody of the "The Apprentice" against claims of human rights violations due to cast bullying allegations.
Journalism—and journalists—in Brazil has often come under scrutiny from politicians, public and private entities and the Brazilian people. It's fairly common, he says, for people or corporations to take legal action to prevent the press from publishing a news piece or to later ask for indemnification due to the publication of a certain story.
"As an attorney for a media company specializing in hard news, it's a vital part of my job to provide our team with the tools they need to accurately report the facts," Cordeiro says. "I need to prevent any kind of external pressure or interference while also collaborating with our journalists on legal risks and offering legal advice."
Following dad
After earning a business degree, Cordeiro's father, João Alberto Cordeiro, finished his law degree while his son was already in high school.
"When I was a kid, my father was an HR executive and I loved going to his business office and pretending to be like him. When I was a teenager, I had the opportunity to work with him in his law office and occasionally go to court," he recalls. "That's how I fell in love with both the corporate environment and the legal world."
Cordeiro graduated with a law degree in 2001 and has since taken several additional law classes, including at the University of Pennsylvania Law School and the Harvard Extension School. His first job as an attorney was as an associate for Bandeira de Mello Advogados Associados. After that, he was invited to join the legal team of Record TV, one of Brazil's largest TV networks, where he stayed for over 13 years and left as a senior legal executive. He joined CNN Brasil in March 2019.
While being an in-house attorney wasn't his goal, Cordeiro knew he wanted to be a business lawyer.
"Media and entertainment became my professional passions," he says. "Serving as an attorney in the communications business, especially for a news organization, gives me a chance to be part of a team that brings information to the public. I feel like I'm making a contribution to my community and my country."
Showcase your feature on your website with a custom "As Featured in Vanguard" badge that links directly to your article!
Copy and paste this script into your page coding (ideally right before the closing