Paul Uhrig – Bassett Healthcare Network
Attorney envisions big future for rural hospital system
Compared to working at a startup, being part of a new leadership team at a 100-year-old institution may seem breezy.
But there's a lot to consider—the history and reputation, the staff (some of whom have been there for decades) and the long-standing practices and procedures. But there's also a benefit to new ways of thinking, especially during the COVID-19 pandemic.
Paul Uhrig understands how to strike a thoughtful balance of past and future. As the new—and first—chief legal officer for Bassett Healthcare Network, he's looking to build on its legacy while making the hospital system a national leader in rural healthcare.
Uhrig joined the Cooperstown, New York, hospital system in December as part of an executive team formed by its new CEO. He's a seasoned pro, though, having spent his career at the intersection of health care technology, law and policy, and is accustomed to the changing nature of the disciplines.
"Health care is a large part of the economy and on a human level it affects every individual in the country," Uhrig says. "There are so many aspects to it—clinical, administrative, technological—and both the tools and technologies to provide medical care, and the regulations governing health care, are constantly changing. It's a field where it's hard to get bored."
In with the new
Bassett Healthcare Network consists of five hospitals, including a teaching hospital, Bassett Medical Center, as well as dozens of care centers for primary, specialty, quick care and long-term needs. It also operates many school-based health centers and three dental practices. The system serves communities across eight counties spanning almost 6,000 square miles between Albany and Syracuse.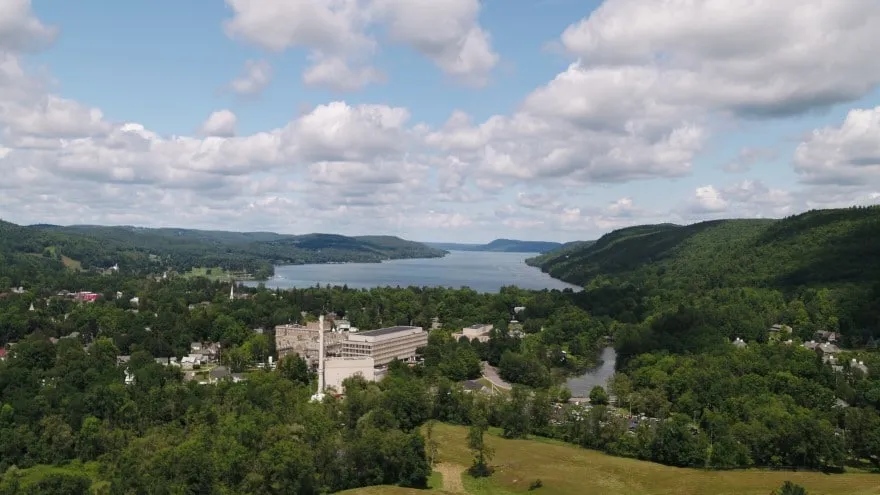 The system was founded in 1922 and has gone through many changes in the century since, including closing for two years only a few years after opening. Over time, it's grown to include a research institute and a partnership with Columbia University. It now employs nearly 700 providers with a staff of over 5,000 and is the largest employer in the area.
Uhrig was one of several new leaders hired by new CEO, Dr. Tommy Ibrahim, in 2020, while others on the executive team were promoted from within. Also hired were chief officers of people and diversity, strategy and transformation and nursing, respectively. The next step will be to build those departments.
"We're in a period of great change at Bassett, implementing a new operating model with a new management team," Uhrig says. "The biggest challenge is to transform the organization, especially in the midst of a pandemic. You need to respect the past 100 years while conveying and executing on a new vision for the future."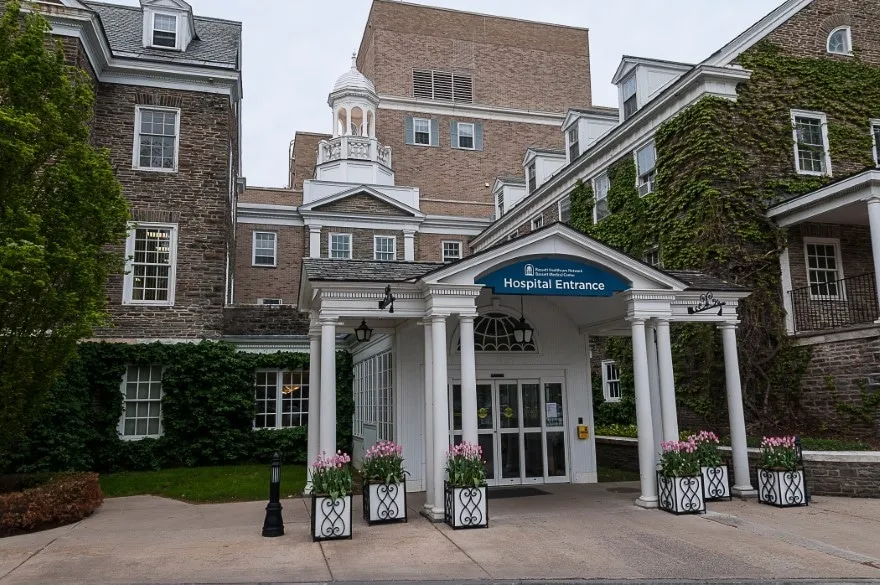 Uhrig says the hospitals operated independently from each other in the past, but under the new executive team, they're moving towards a more coordinated operating model. Having members of the executive team oversee their respective departments network-wide will make the company more cohesive and efficient, he says.
Being more collaborative and coordinated will improve the patient experience and strengthen the network "so it not only survives, but thrives in these challenging times," Uhrig says.
The goal, he adds, is for Bassett to become a national leader for how rural health systems can remain independent and still provide the highest-quality care.
Technologically advanced
Having worked at, and served on the boards of, health care technology organizations, Uhrig says the intersection of health care and technology is of particular interest to him. After leaving private practice in 2006, he joined Surescripts, an electronic prescribing network focused on digitizing and exchanging medical records.
"The health care industry has been on a long journey to digitize medical records and to make sure a patient's records are available to them across the entire continuum of care when needed, as well as to the patient herself," he says. "We'd love to see Bassett, a rural health care provider, be a leader in that."
Uhrig plans to leverage his experience to help Bassett meet the highest standards of privacy, security of patient data and compliance with federal regulations.
He's also staying on top of new policies and regulations, such as recent proposed changes to the Health Insurance Portability and Accountability Act, known by its HIPAA acronym. He says the new information blocking regulation passed in April 2020, which will come into effect this year, will have a serious impact on the system—it ensures health systems make electronic health information available to others, including providers, payors and patients.
As the co-chair of the information blocking workgroup at the Sequoia Project, Uhrig is well-equipped to make Bassett compliant with the new regulation. The nonprofit, where he serves on the board, works to advance the implementation of a nationwide health information exchange.
Uhrig says he feels like "more than just a lawyer," and that his "business, technology and policy lenses" allow him to bring more to the team.
"We are building something new here, and while Bassett has a long and incredibly rich history, it very much is like being at a startup again," he says.
On the frontline
The way Uhrig views his role has been informed by his early days in the field when he worked at Epstein Becker and Green, a law firm where many of his clients were in the health care industry. He was also a partner at Green Stewart Farber and Anderson, a health care boutique firm, where he and others in the firm started a consulting arm to combine their legal and business expertise in this area.
Uhrig realized the value of drawing on multiple skill areas and has always held positions at the intersection of different fields. Health care and law have remained central, though—he loves the history and thought processes involved in law and with health care he enjoys helping people.
The COVID-19 pandemic has had a huge impact on his day-to-day routine and requires him to work remotely at times. He's still in the hospital a fair amount, though, which satisfies his "desire to be more on the frontline."
"You see it here," Uhrig says. "You walk the halls of the hospital and see the caregivers and patients, and you see firsthand the impact of positive change, of innovation and of your work."
Showcase your feature on your website with a custom "As Featured in Vanguard" badge that links directly to your article!
Copy and paste this script into your page coding (ideally right before the closing