David Liebman – Frank Recruitment Group
Business + legal = GC on the go
If it's 7 a.m., the call must be from Berlin. Or maybe Amsterdam or Barcelona.
That's the way the day flows for David Liebman, the chief legal officer and head of administration for Frank Recruitment Group as it expands all over the world. In fact, the push for IT personnel, especially to staff cloud technologies companies, leads Liebman to optimistically forecast "the sky's the limit" for the company.
But it means his phone keeps ringing, with European legal and administrative matters occupying the morning hours, before the calls from his side of the Atlantic Ocean fill the afternoons in his Philadelphia office.
It's a juggling act for locations and legal matters, but one that Liebman thrives on, while guiding legal and administrative teams in the U.S. and England.
"Whether it comes in the form of client or vendor contracts, forming new businesses around the globe, data loss prevention, securing intellectual property, collecting money or protecting our company's rights, the legal department has a direct effect on the overall performance of the company," he says.
Talent needed
Founded as Nigel Frank International in Newcastle upon Tyne in northeast England in 2006, Frank Recruitment Group entered the continental European staffing market in 2009 and opened its first U.S. office in 2010. It's since expanded to Australia and opened an office in Tokyo in 2020.
With 21 offices, FRG has more than 1,700 recruitment consultants who work in seven distinct brands: Nigel Frank, Mason Frank, Jefferson Frank, Washington Frank, Nelson Frank, Anderson Frank and FRG Technology Consulting. Focused on filling permanent or contract staffing needs for companies working with Microsoft, Salesforce, Amazon Web Services, NetSuite and ServiceNow platforms, they provide 600,000 pre-qualified IT specialists.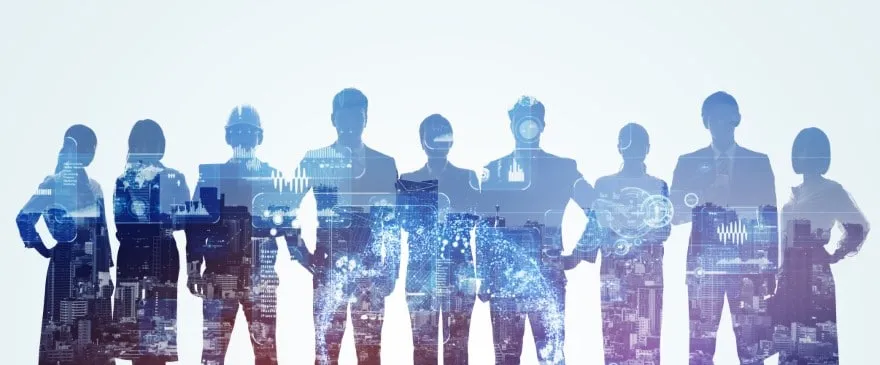 Facing a global shortage of skilled IT labor, FRG launched Revolent Group in 2018, to get IT workers in the U.S., U.K. and Australia certified in their specialist technologies and then place them with company clients.
In early 2020, FRG acquired Rebura, a U.K.-based Amazon Web Services solutions provider, to add consulting to its staffing and training services. All the companies have come together under the umbrella Tenth Revolution Group.
With teams of attorneys and legal professionals in Newcastle, Philadelphia and Tampa, Florida, Liebman oversees all aspects of legal and regulatory compliance. He also runs FRG's global contractor administration group headquartered in Philadelphia and Newcastle, which is responsible for onboarding, paying, invoicing and offboarding more than 3,000 FRG contractors.
Lots of laws
Even before COVID-19 upended workplaces across the globe, he and his team were confronted by new data and privacy protection laws with acronyms that would fill a bowl of alphabet soup.
For example, the European Union has the General Data Protection Regulation, or GDPR, which passed in 2016 and was implemented in 2018. California has its Consumer Privacy Act, or CCPA, which passed in 2018 and was enforced beginning Jan. 1, 2020.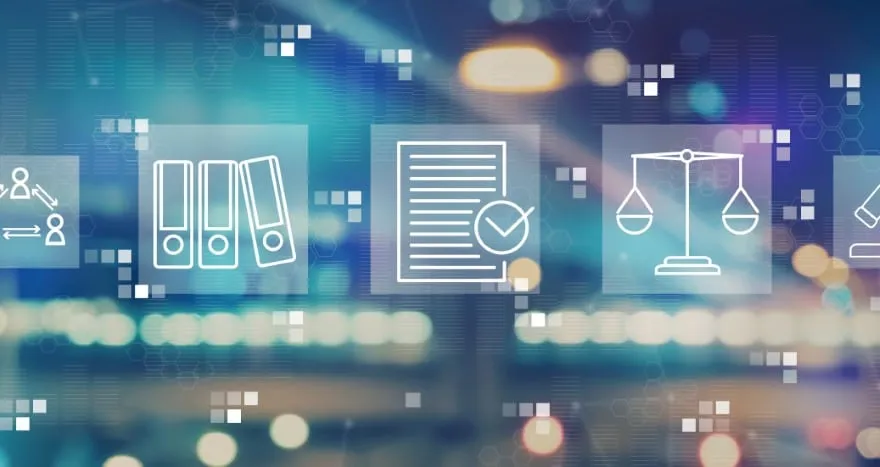 "We found a successful way through it that doesn't make life for our recruiters impossible," Liebman says.
Working with the IT team, he added privacy notices and FAQ sections to each brand's website, detailing how the companies comply with data and personal privacy requirements. With more U.S. states moving to create their own laws, he hopes federal legislation will be enacted to eliminate a patchwork approach.
The laws have also required changes to client contracts, Liebman notes, because FRG Group must show how it complies with the laws.
Data privacy and protection are at the forefront of compliance demands, but labor and employment laws also fill a patchwork quilt, varying not only in the U.S., but within the E.U. nations, he adds.
"We try to strike the right balance by constantly adjusting our business to the changing compliance landscape," Liebman says.
How staffing works was greatly affected by the COVID-19 pandemic, which Liebman says first affected FRG's operations in Singapore in early 2020. As tech companies delayed or cancelled projects, he and his team had to rewrite contracts and work very closely with key clients to keep people working.
They also convinced clients to continue some work, arguing the benefits would mount quickly in a post-pandemic world. Because so many businesses shifted to the cloud, Rebura's consulting work and FRG's cloud recruitment team is very much needed, he adds.
Combined skill set
Liebman's travel was, and remains, restricted, even as offices opened in Tokyo, Madrid and Geneva, Switzerland, and he misses it.
"I get excited when we decide to open a new market or office and I need to spin it up," he says. "I love being given the high-level roles and responsibilities."
At least he's working close to his native Philadelphia. He did head west in Pennsylvania for his undergrad studies and earned dual degrees with honors in English writing and history from the University of Pittsburgh Honors College.
Liebman was interested in a law career, but says he knew he could better serve clients if he had a business background, too. He earned his JD from Temple University's James E. Beasley School of Law in 2002 while adding an MBA, and then became an associate attorney with the Philadelphia firm of Cozen O'Connor after graduating.
His work in M&A and bankruptcy law led him to his next opportunity at George Weston Bakeries as assistant general counsel in 2007. Since then, Liebman has remained in-house, and while at vRide Inc. from 2013-16, he handled the successful sale to a strategic buyer.
In November 2016, he joined Frank Recruitment Group, enthused by its potential and plans to grow.
"I want to win, and I have always thought about how I can best help the team win," Liebman says. "I think that I am a very good leader, and the dual CLO and administration role gives me wide a berth across the company to get involved and lead my teams to success for the benefit of all stakeholders."
Showcase your feature on your website with a custom "As Featured in Vanguard" badge that links directly to your article!
Copy and paste this script into your page coding (ideally right before the closing