Mike Snider – Jack in the Box Inc.
Jack in the Box legal leader enjoys a diet of changes
Mike Snider hasn't made a career of flipping burgers or asking clients to pull up to the drive-thru window.
But in the nearly 25 years Snider has been an attorney with Jack in the Box, he's helped the company shift its business model and keep its menu fresh though development of a state- of-the-art research facility and partnerships with other food companies.
Through the changes he's seen—and now with new corporate leadership that's been arriving since early 2020—Snider keeps a steady hand on the legal tiller, or spatula.
"I'm kind of a grinder," Snider says. "My department and the folks in it are task-oriented. We work well with deadlines and take pride in getting our jobs done."
Serving up change
Founded in San Diego in 1951 by Robert O. Peterson, Jack in the Box now has more than 2,200 restaurants in 28 U.S. states and Guam. Most are on the West Coast and in the Southwest.
The company has undergone a change in leadership that excites Snider. Since early 2020, CEO Darin Harris, Executive Vice President and Chief Financial Officer Tim Mullaney, Executive Vice President and Chief Marketing Officer Ryan Ostrom, Senior Vice President and Chief Development Officer Tim Linderman, and Senior Vice President and Chief Operating Officer Tony Darden have all joined the company.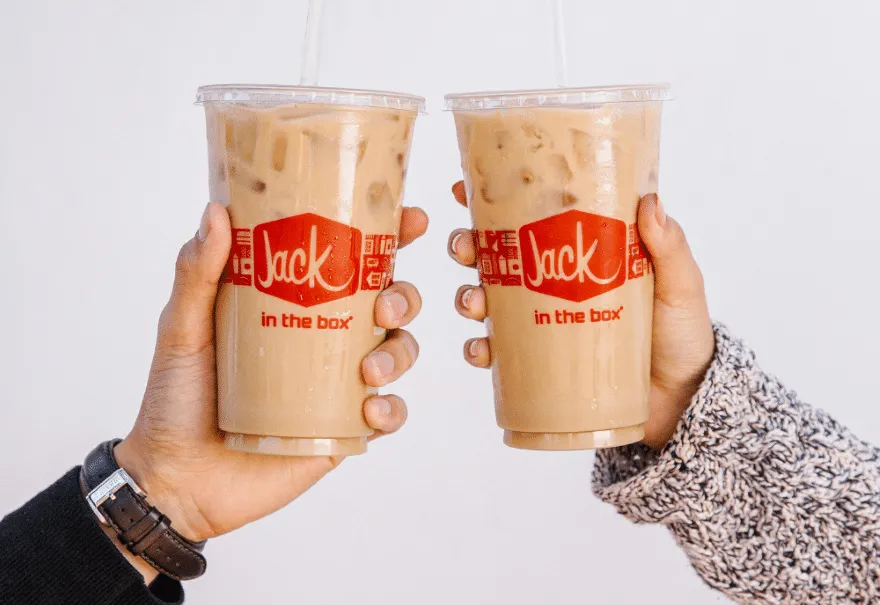 They're helping Jack in the Box expand, Snider says, moving into the Rocky Mountain states as well as the Midwest, and he helps guide the growth by creating the franchise agreements with his team of five paralegals. (Snider was in the process of hiring another attorney as he spoke with Vanguard in October.)
Snider's been with the company for almost half the time it's existed. He started in September 1997 after nine years at a San Diego law firm he joined shortly after earning his J.D. from the University of Maryland School of Law. When he was hired, perhaps 25 percent of Jack in the Box restaurants were operated as franchises, Snider says.
Over a decade beginning in the mid-2000s, the model changed. About 95 percent of Jack in the Box restaurants are now franchise operated, and Snider says the conversion is one of the biggest accomplishments of his career.
Flip the script
The decision to shift to a franchise model saves general and administrative overhead while reducing risk because franchise owners take over managing restaurants.
When it began the transition, Snider says there was a ready market of franchise buyers. Some were already franchisees of the company who were looking to grow. Others were employees ready to strike out on their own. He wrote the sales and operating agreements, and recalls business being so brisk the company could close on 50 or more sales in a day.
"We were selling whole markets, the first was Hawaii in 2006," he recalls. "That was close to 30 sites transferred at once."
Snider says Jack in the Box couldn't sell franchises to just anyone. He helped ensure company policies were followed and that potential owners (who often wanted to operate multiple locations) had management experience, as well as financing and commitment.
"Owners have to be there, to be present in market," he says. "They need to work in the community to put the restaurant in the forefront."
As Jack in the Box expands with more franchise opportunities, Snider helps approve restaurant sites and he and his team manage the development process, including working with local governments and other interested parties to get sites approved. That includes researching sites—corner lots and visibility are crucial, for example.
"It's a matter of being cognizant of the difference in relationship with franchisees and what you have to manage," Snider says. "It's more complicated being a franchisor than a restaurant operating company, as you have independent operators who sometimes have their own goals and objectives."
Before the shift from corporate to franchise restaurant ownership, Snider was instrumental in the creation of Jack in the Box's Innovation Center, as it was called at the time.
This research kitchen began in December 2000 when he negotiated the acquisition of 8 acres of land adjacent to corporate headquarters. The Innovation Center opened in 2004 with facilities to develop and test menu items as well as operating systems for restaurants, Snider says.
The facility has been crucial to growth, and in 2019, the company sold its headquarters and moved those offices into the Innovation Center, which was renamed the Restaurant Support Center.
He went west
Born in New Jersey, Snider earned a bachelor's degree in philosophy from Johns Hopkins University in Baltimore before going on to law school. In the year between his undergraduate and graduate studies, Snider remained in Baltimore. As he was completing his law degree, he was recruited to join a private firm in San Diego.
He and a roommate went west and loved it. Though his nine years in private practice was rewarding, Snider says Jack in the Box has been challenging but still left him time for things like coaching Pop Warner football and Little League baseball.
"It's an exciting time in the company we have new leadership that makes it challenging. The culture is informal," Snider says. "We like to have fun. Everyone knows their job and what they're doing. It's a big family, and many people in the organization and the franchise community have known each other for decades."
View this feature in the Vanguard Winter I 2022 Edition here.
Showcase your feature on your website with a custom "As Featured in Vanguard" badge that links directly to your article!
Copy and paste this script into your page coding (ideally right before the closing