Paul Brown – UL
Protecting the process—and the public's safety
The deal seems too good to be true: a brand new Apple laptop charger for $12.99—far below what you'd pay on the company's website. When you open the package the next day, the item looks just as advertised: white, sleek and perfectly packaged, right down to the clear protective stickers.
Six months later, you notice the cord starting to fray. A week later, the charger is toast. The response from Apple's customer-service line is quick and unequivocal: You bought a counterfeit.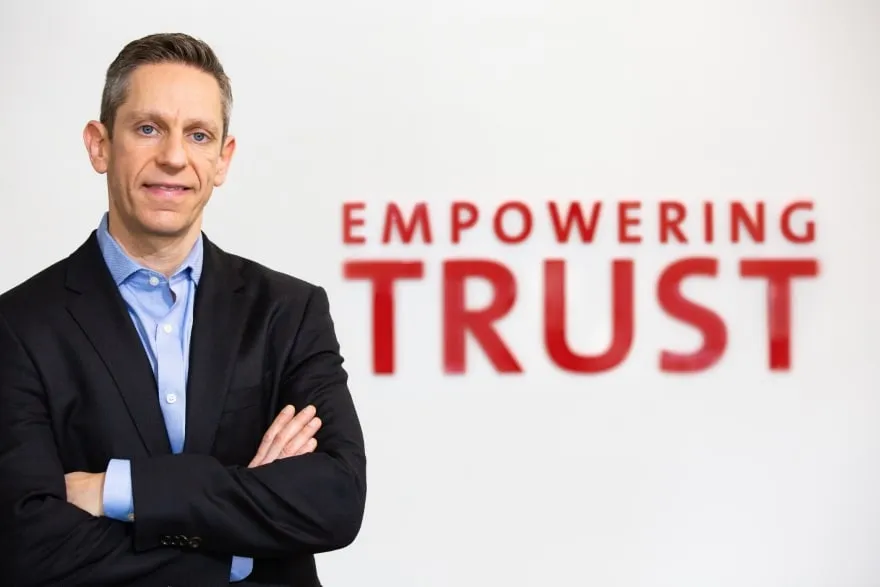 Then again, Paul Brown could've told you the same thing by simply looking at a photo.
"A lot of our IP [intellectual property] protection revolves around protecting our brand, and our certification marks—the kind you see on the sides of phone and laptop chargers," says Brown, vice president and deputy general counsel for global safety science and certification company UL. "Depending on where and how you see the UL mark on the product, that can help tell you whether it's a counterfeit."
Protecting the process
While his current purview runs the legal generalist gamut, from risk management to employment law and commercial contracting, IP law has long been Brown's calling card. At the Chicago-based UL, where he's been since 2009, the resulting strategy is less about obtaining patents for inventions and technologies (though that remains an important piece of the puzzle), and more about safeguarding the company's brand—and in turn, those of its clients.
According to Brown, product copying looms larger by the day. Together with its clients, UL creates and implements strategies to more easily and accurately identify instances of counterfeiting—say, by seeking more information about the product's supply chain.
"Whether it means partnering with online retailers to help them identify potential fraud or giving our clients tools to spot these things themselves, we're very proactive in our approach," Brown says. "Counterfeits can be very dangerous, especially when you're talking about electronics. So this is as much a public safety issue as it is a brand-protection issue."
Outside the box
Today, more than 22 billion goods bear the UL certification mark every year, demonstrating that samples of the product have passed a battery of tests and inspections gauging qualities like safety, sustainability and compatibility.
For Brown, such ubiquity has created a steady stream of counterfeiters bent on illegally trading off the UL brand, as well as the kind of preventive tools—seminars, partnerships with national and international customs and law enforcement agencies, internal education initiatives, civil lawsuits—necessary to manage those legal challenges.
With a greater role, however, comes broader responsibility, particularly as it concerns issues of internal governance and oversight.
"Since I've been here, we've grown from 5,000 employees to over 14,000," Brown explains. "We've also gone from being almost exclusively focused on product safety certification to many other solutions that help empower trust and navigate market complexities such as auditing and analytics, supply chain management software, training and education, and marketing claim verification. So that changes the scope in every part of the company, including the legal department."
As point man for UL's global legal operations—and an officer of the company—Brown oversees lawyers and other professionals around the world, manages the company's IP portfolio and litigation docket, advises the C-suite, co-leads the company's enterprise risk-management program, and more.
Indeed, these are just some of the bigger bullet points on Brown's agenda. His docket also includes significant deal work, be it in software and data licensing, mergers and acquisitions, strategic alliances, nondisclosure agreements, or key customer contracts. If it has words, chances are Brown's eyes are on it.
Then again, Brown has always had a knack for tough juggling acts.
Heeding the call
As a teenager growing up in Chicago's leafy suburbs, Brown showed an early and enduring interest in science and language arts—science fiction especially.
"I knew I wanted to marry those two things, but I wasn't exactly sure how, or if I'd eventually have to choose," Brown recalls. "During my junior year of high school, my guidance counselor suggested I look at IP law. So that's where it started."
Having earned a B.S. in microbiology from the University of Illinois at Urbana-Champaign in 1998, Brown enrolled at Northwestern University's Pritzker School of Law with an eye toward becoming a biotech patent lawyer.
J.D. in hand, and keeping with plans to bolster his skill set before moving in-house, Brown joined the Los Angeles branch of global Chicago-based firm Kirkland & Ellis in 2001, where he focused on IP litigation and transactions, including high-stakes M&A and joint ventures. In 2006, Brown moved to IP boutique Marshall, Gerstein & Borun to hone his deal negotiating skills and counsel clients.
Three years later, Brown made good on his in-house designs, joining UL as assistant general counsel in charge of IP. It's been a heady ascent ever since, punctuated by his most recent promotion to deputy general counsel in fall 2018.
Despite the ever-broadening scope, Brown still finds ample time for his first lawyerly passion. Since 2017, he's served as adjunct professor at his law school alma matter, teaching students in STEM (short for science, technology, engineering and math) about the interplay between IP and business success at a complex international company.
Throw in his co-ownership of an independent electronic and house music label, it's a wonder Brown finds time to sleep. Good thing he's years into living his dream.
"IP will always be my first love as a lawyer. But what I didn't expect was just how much that expertise would make me a better lawyer across the board," Brown says. "It's given me a window into every facet of the business. That's a testament to what kind of company we have: When collaboration is part of the company culture, there's no such thing as staying in your own lane."
Showcase your feature on your website with a custom "As Featured in Vanguard" badge that links directly to your article!
Copy and paste this script into your page coding (ideally right before the closing