Rafael Lopez – Xiaomi Technology
Legal head scores win for growing cell and tech provider
Every time the Mexico national football team takes to the field, thousands of fans tune in to watch. As they watch players kick and pass the ball, TV cameras continually pan past large ads for Xiaomi Technology.
Becoming the official sponsor of the soccer team was a big win for the Chinese-based cell phone company. It's helped make Xiaomi a household name in a region where it's operated for only a few years. With the World Cup scheduled for this fall, the company only expects this growth to continue.
"It's been huge for brand awareness," says Rafael Lopez, Xiaomi's regional head of legal and compliance LATAM. "Even two to three years ago, people in Latin America weren't too familiar with Xiaomi, but now it's a top brand."
Lopez had only been with the company for a month when he was asked to help close the sponsorship contract in early 2021. Competitors were also pursuing a sponsorship opportunity with the team, so he says he had to act fast.
"We managed to make them understand why we're the right option and that our values of growing and positioning ourselves as number one in the region are same objectives they have," Lopez says. "We achieved a strategic alliance focused on this for both parties, which has really helped give us greater visibility."
Building operations
Xiaomi was founded in China in 2010 and has become the third largest smartphone manufacturer in the world behind Samsung and Apple. It also makes other home electronics and software. The company expanded into Latin America in 2017 and, as of December 2021, was the number one smartphone manufacturer in Colombia and second in Peru. Aside from Mexico, it also operates in Chile and has operations through third party partners in almost every Latin American country.
While it's been in the region for five years, the company didn't have a dedicated legal team in Latin America until late 2020. Legal operations for the region were previously managed from a team in Spain, meaning Lopez had to build the department and a team.
"The rhythm was very fast, especially because I was also working on different, complex deals, including the one with the Mexico national team, but it was exciting," he says.
Lopez started by ensuring the company was compliant in each country where it operated. As he crafted new policies for matters related to finance and intellectual property, he tailored them to each of the countries and their differing regulations, too.
As of March, he's hired six lawyers for the department and hopes to have six more by the end of the year. They support Lopez in leading legal and compliance matters, negotiating contracts and handling labor and transactional issues.
"I have a Montessori philosophy to take advantage of the potential of each team member to the maximum to make our operations more efficient," he says, referring to an education system that allows children to follow their interests. "I feel fortunate to have found such a strong team so far and I'm excited to continue growing."
Growth in store
The legal team is now helping Xiaomi grow its physical footprint through retail stores.
Lopez says the company has typically sold its phones through retailers and department stores but has started opening its own stores so it can have more control over sales and branding. It's already opened 100 independent stores in Latin America and the Caribbean, a number it hopes to double by the end of 2022, Lopez says.
"Our goal in Latin America is to continue growing and become the number one smartphone and ecosystem sales brand," he says. "Establishing our own operations with our own stores will help us get there."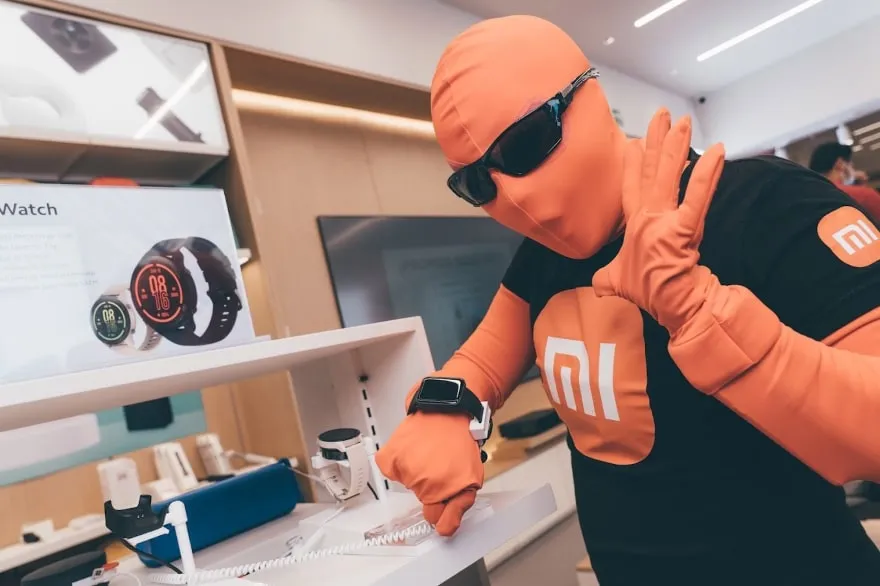 He and his team write and negotiate all the contracts for Xiaomi's stores and oversee lease agreements when necessary. He says they try to do work in house as much as possible to save money, although they do occasionally work with outside counsel.
While it opens its own stores, Xiaomi isn't abandoning its previous partnerships with retailers. In March, Lopez was negotiating contracts with 20 brands and department stores to carry Xiaomi products. He and his team have developed transactional contracts compliant with each country's regulations to ensure that the products and company are protected.
Always something different
Lopez, who started at Xiaomi in January 2021, says he was excited to build and lead a legal department at a growing company.
Prior to Xiaomi, he spent over two years at WeWork, a real estate company specializing in flexible workspaces for startups. He started there overseeing legal matters related to construction and real estate markets and was promoted to regional head of litigation for Latin America in 2020.
He'd been with a Mexican real estate company, Thor Urbana, before that. Over two years, he was legal counsel and then associate general counsel. His roles before that had been at law firms throughout Mexico. Looking ahead, Lopez says he hopes to grow with Xiaomi and help it cement itself in Latin America.
"What I enjoy most is how fast paced it is," he says. "There's always something different, whether it's compliance, employment matters, negotiations—so it's never boring. Not a single day goes by where something new doesn't come up."
View this feature in the Vanguard Spring IV 2022 Edition here.
Showcase your feature on your website with a custom "As Featured in Vanguard" badge that links directly to your article!
Copy and paste this script into your page coding (ideally right before the closing