Pierre-Etienne Boin – Inari
Smart seeds help fuse agriculture and tech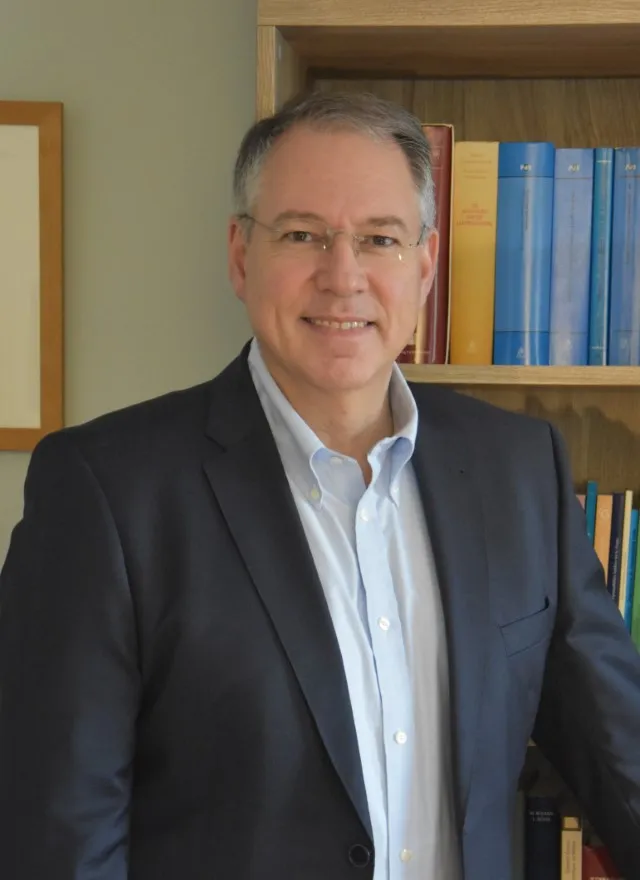 Drive across parts of the U.S. heartland—in the open spaces between the cities and towns—and you'll be met with oceans of corn, soybeans and other commoditized food crops stretching in every direction.
It's a big money business—one of the biggest, in fact. Agriculture contributed $1.09 trillion to the U.S. GDP in 2019—more than five percent of the total economy. On the cultivation side, every one of those dollars starts with a seed.
Already an important leader in the U.S., with an outsize effect on the industry compared to the size of the company, Inari's soybean and corn seeds should be on the market in 2022 and in North American fields by 2023.
Founded in 2016, Inari has since launched a research facility in Ghent, Belgium, and a product development site in West Lafayette, Indiana. Most of the company's research and discovery work is conducted at its Cambridge, Massachusetts, headquarters. It is staffed with chemists, biologists, computer engineers and product specialists from nearby universities like the Massachusetts Institute of Technology—plus executives from top tech and life sciences firms.
Instead of a shovel or spade, Inari engineers use genomics technology like CRISPR and computational breeding to change agriculture as the world knows it, and General Counsel Pierre-Etienne Boin is right in the thick of it. A native of Switzerland, he has spent 25 years in the bioscience industry and is the company's first GC.
"I've lived and worked in Europe, Asia and North America—and conducted business in Latin America," he says. "I share a vision and an intention to reinvent agriculture. I'm in the perfect place to get that done."
Making "magic" seeds
Seeds are the linchpin of the biotech startup, creator of a genetics-based SEEDesign platform—a matrix built to catalyze growth in the agriculture industry and change food systems as we know them.
The Indiana facility, located at the Purdue Research Park, leverages the company's collective scientific knowledge and experience to reduce the time and cost, and increase the effectiveness, of new corn and soybean seed development. The goal, Boin says, is to increase yield by 10-20 percent—and reduce water and fertilizer use by 40 percent. That, in turn, should bring large-scale sustainable agriculture to more areas of the world.
At the other end of the scale, the model could also prove particularly beneficial to microfarmers who manage plots of land as small as two-tenths of an acre—including those Boin met while traveling through India and Southeast Asia over the past 15 years.
"We can provide them with product that will double or triple the output and provide more food security," he says. "That might allow them to send their kids to school or to afford medical care."
Smart tech, dirty boots
At first glance, Inari's soybean varieties look different. They're a little short—even stubby—but they're also more productive, Boin notes. To develop such products, Inari collaborates with third parties including scientists, biotech companies and universities, and co-develops cross-licensed products with seed companies.
At Inari, seed research isn't initially conducted by breeding and raising living plants as is true of much of the industry, but rather through predictive breeding, employing a mix of genome editing, machine learning and modeling. The result: New strains can be developed and perfected in the lab, then grown, studied and improved.
"We're using AI to predict how new varieties will evolve and interact with an ecosystem," Boin says. "We're combining these tools in a way that's never been done before."
In-ground testing is primarily conducted at the company's grow facility in Indiana; that property and the one in Belgium both have working greenhouses. These facilities serve up real-world data on the company's product, and also give employees like Boin the chance to get their hands dirty.
"Something can work wonderfully in the lab, then not so much when it's in the open field due to environmental factors beyond our control," he says. "Carrying field trials also gives us the chance to meet with seed companies and other collaborators."
Growing a company
Boin and his team work internally and sometimes with outside counsels to ensure regulatory compliance, negotiate complex collaborations, secure company financing and more. He is also part of the executive team and works with the board of directors to collectively lead Inari's overall mission, strategy and business plan.
"My job is about contributing leadership to build a company that delivers on its vision," Boin says. "I was brought in to build the legal team, protect intangible assets and manage risk; also, to set up collaborations, establish cross-company platforms and build internal-external bridges of communication," he adds.
Given Inari's competition (think global agricultural technology companies), gaining an edge in the market is paramount. A big part of Boin's job is to protect and leverage the intellectual property rights of Inari's R&D-created innovations in a highly competitive, $300 billion U.S. agricultural inputs market.
The plan is to expand into other crops and into South America, Australia, Asia and other parts of the world over time. Inari doesn't sell directly to farmers, but to seed companies that supply farmers directly.
"Technology is not a magic bullet. It won't solve anything by itself," he says. "The farmer can't change the world alone and neither can we, but together—that's a different story."
It's demanding work. Boin brings his life and career experience to bear, balancing the certainty of science with the vagaries of the law.
"Inari's scientific work is a technical catalyst for an industry with one foot in nature and the other in a lab," he explains. "Timing has been critical to agriculture since the first farmer learned to plant based on the phases of the moon. The more things change—the more they stay the same."
Showcase your feature on your website with a custom "As Featured in Vanguard" badge that links directly to your article!
Copy and paste this script into your page coding (ideally right before the closing