Candice Ciresi – Sezzle
New fintech app gives power to consumers
It's a situation all too familiar to many, especially in these times of record unemployment and economic uncertainty: You need to make purchases but can't afford to.
For millions of Americans, coming up short has become a harsh reality. Credit cards have long been an option for increased spending power, but that's changing with the success of alternate payment platforms like Sezzle.
A Minneapolis-based fintech company founded in 2016, Sezzle's buy now, pay later model allows shoppers to split purchases, at more than 24,000 retail partners, into four interest-free payments over the course of six weeks.
There are no late payment (or other) penalties for the platform's more than two million active users, though accounts are suspended until payments are made, limiting the risk of nonpayment and promoting financial wellness. Additionally, Sezzle takes responsibility for all risk and fraud, chargebacks and repayment.
"Sezzle is not conventional and doesn't fit antiquated banking and credit models," says General Counsel Candice Ciresi. "It's a new way of managing money that's smarter, faster, better and provides a more balanced approach towards finances."
A new company for a new economy
Tech delivered in a big way in 2020, highlighted by the unprecedented use of Zoom, Google Workplace and other tools designed to connect remote employees, executive leadership and customers.
Companies like Sezzle play increasingly important roles in that surge by providing new economic options for those who need it most, she notes. Millennial and Gen Z consumers have been a focus of the company since the beginning and comprise more than 50 percent of Sezzle users.
"Our CEO Charlie Youakim and President Paul Paradis are on a mission to make life easier for young consumers who have big economic hurdles to face," Ciresi says. "Sezzle provides the ability to make better, more informed financial decisions without interest or escalating debt."
In alignment with their commitment to financial empowerment, Sezzle recently announced "Sezzle Up," a feature that allows users to boost their credit score through positive repayment behavior—the first player in the BNPL space to offer credit building.
Sezzle is a publicly traded company in Australia, where the BNPL model has been rapidly adopted by consumers, Ciresi says. Business is thriving across the board as a result of this growing familiarity. Growth in the U.S. and Canada has been more measured but remains consistent.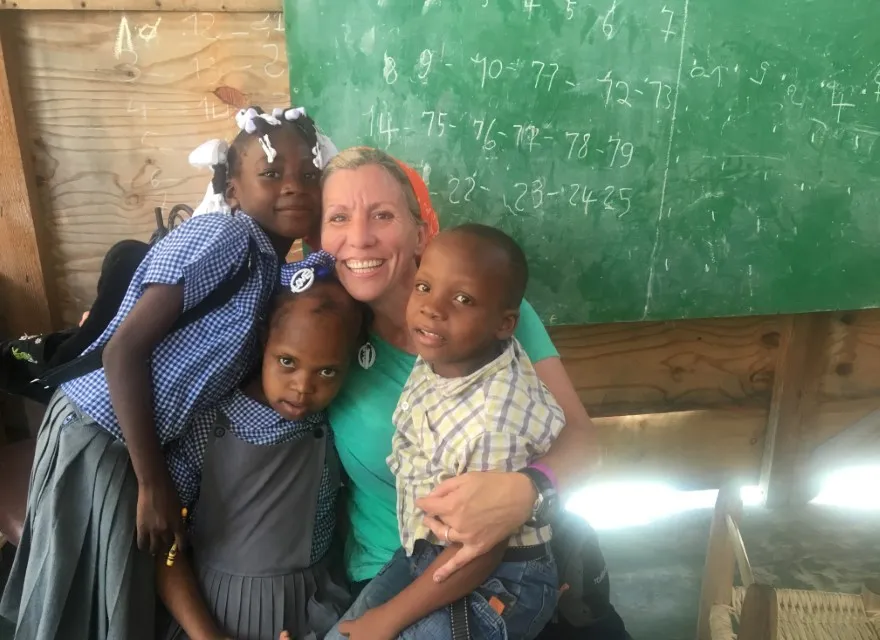 For Ciresi and her team, some of 2020 has been spent kicking off the service in India, where demonetization efforts have fueled the growth of digital payments and online shopping—especially amid a pandemic that has ensured cash is no longer king.
"If this works, we have massive opportunity in India … . We think it's well worth the opportunity," CEO Youakim told Reuters in August.
Learn, empower, act
Ciresi has been plenty busy tackling three major initiatives since she joined the team last May: risk assessments, building employee connections and shifting the workplace paradigm.
Risk assessments determine what controls are in place, how robust they are and possible improvements. They also allow for clear visibility into corporate strengths and weaknesses. This insight not only prioritizes work but allows the company to prepare for potential threats. Rarely are lawyers happy with surprises, Ciresi says.
A company needs to know the employees, their experience and their capabilities. Ciresi insists that any employee can approach anyone in the legal department with a concern, an issue or corporate red tape that might interrupt a seamless business flow. Then, she and her team work to develop a compliant path to cut through complexity and redundancy.
With employees assisting in the solution, she has been able to identify risks faster, catch problems quicker and eliminate redundancy.
"A lawyer can crush a company by forcing changes to operations without input from the employees who are doing the work," Ciresi says. "Employee empowerment reduces corporate risk while improving efficiency and morale."
Working with her team, she also developed the infrastructure to shift from a traditional, full-time, in-office setting to a hybrid remote-working structure. While the coronavirus-induced remote scenario remains in play for the foreseeable future, a new model will be seen post-pandemic: Most employees will be able to choose to maintain their remote presence or work in the office.
Piggybacking on the office paradigm shift, Ciresi merged social and environmental concerns into business operations. The new model works to reduce the company's carbon footprint and seeks out a more environmentally friendly work structure while maintaining fundamental culture.
B Corp, be good
Money matters, but the deeper mission at Sezzle is to stand up for social and environmental concerns.
To that end, Sezzle is a B Corporation (one of 3,500 in the world), working on its formal certification. B Corporations are businesses that measure success via social, sustainability and environmental performance standards. This not only applies to the company, but also to their supply chain and business partners according to their respective takes on the environment, diversity, inclusion and more.
"Many people believe you have to pick profit over people, but our mission is to break down the wall between this perceived dichotomy and highlight how they are intertwined," Ciresi notes.
At the same time, Sezzle is playing the long game by working to empower not just customers, but merchants and communities as well. Winning at any cost isn't on the table at company meetings.
"Often, lawyers are brought in to be reactive and defend against corporate threats. Here, I get forward-leaning, thought leadership-type questions," she says. "How do we help the environment? What do younger people need to prosper? How do we help to save the world?"
Ciresi, who earned her JD at Mitchell Hamline School of Law, finds additional ways to contribute. She serves on the campaign committee for Simpson Housing Services, a local homeless shelter; advises for the nonprofit Blacks United in Leading Technology; and—to blow off steam—plays hockey with the Warriors, a national team of disabled veterans. These are the missions she's proud to be part of in life and at a company where she feels doing good is more than public relations.
"There's something fulfilling about knowing that what you're doing is affecting people positively, well beyond your own reach," Ciresi adds. "Principles matter. People matter."
Showcase your feature on your website with a custom "As Featured in Vanguard" badge that links directly to your article!
Copy and paste this script into your page coding (ideally right before the closing